Simply Earth: Essential Oil Recipe Box – Be Healthy – February 2017 – Review + Giveaway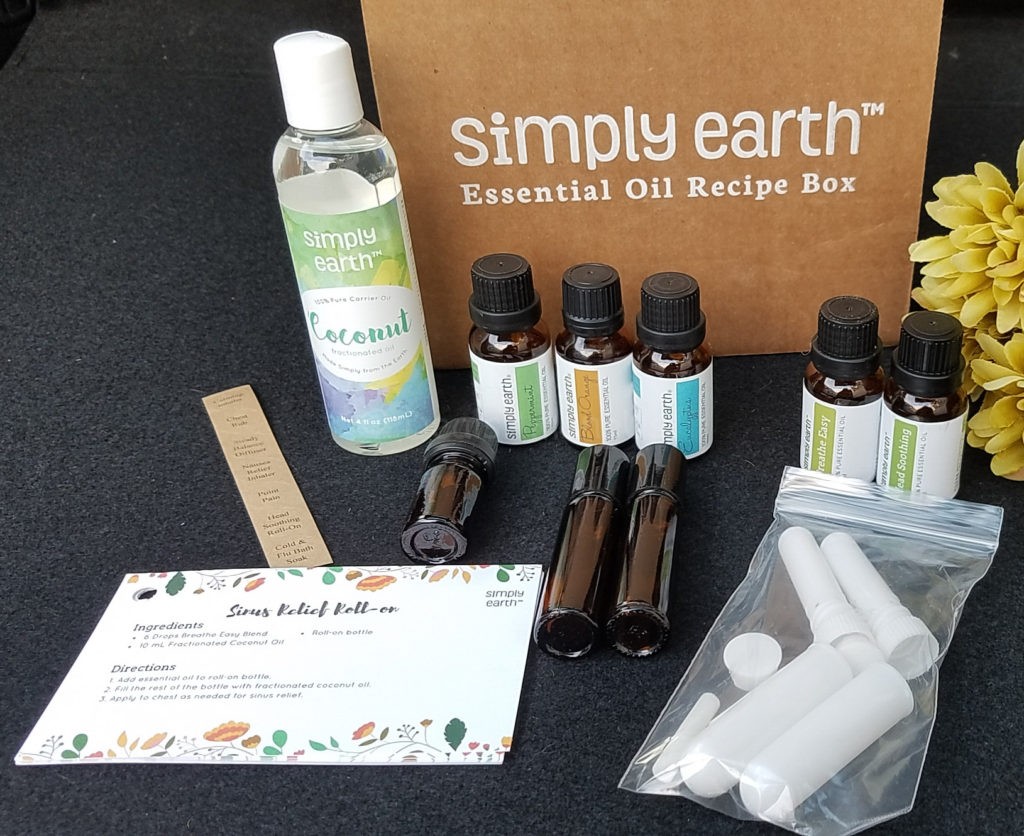 As I get older, the less I want to put harmful chemicals in my body. The more that time passes the more I realize our natural immune systems can kick in and really do more than over the counter medicines can. When the natural immune systems needs help, many people turn to essential oils to give nature a boost.
Since I live in San Diego, the weather can be cold one day and warm the next, which wrecks havoc on the sinuses. During this time of sinus issues, over the counter remedies have unwanted side effects so essential oils are a nice alternative. A month ago I reviewed Simply Earth and their monthly subscription box, so when I saw this month's was healthy focused I was again eager to try out some essential oil health remedies. 

The products featured in this post were provided to me free of charge courtesy of Simply Earth. This post may have affiliate links but this in no way will influence the review to follow and all opinions are my own.
Simply Earth was generous and sent on of their monthly subscription essential oil box for review. I received the February 2017 Simply Earth Essential Oil Subscription Box which was focused on health related combinations that contains the following items:
6-7 different recipes in each box. Each of these cards revolve around the overall "Be Healthy" theme, and each month includes recipes that provide essential oil based solutions. Also included are small circle stickers that coordinate to the cards and make labeling your combinations easier.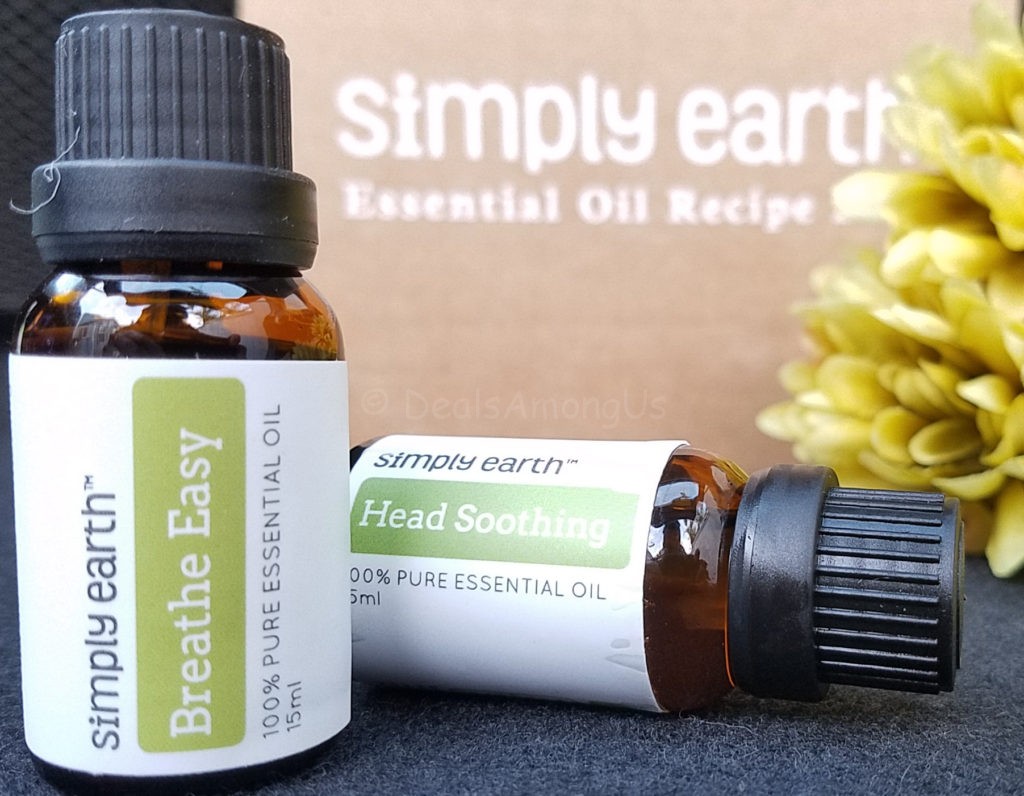 There were 5 full size bottles of essential oils in the box and included 2 pre-made combinations of Head Soothing Blend and a Breathe Easy Blend.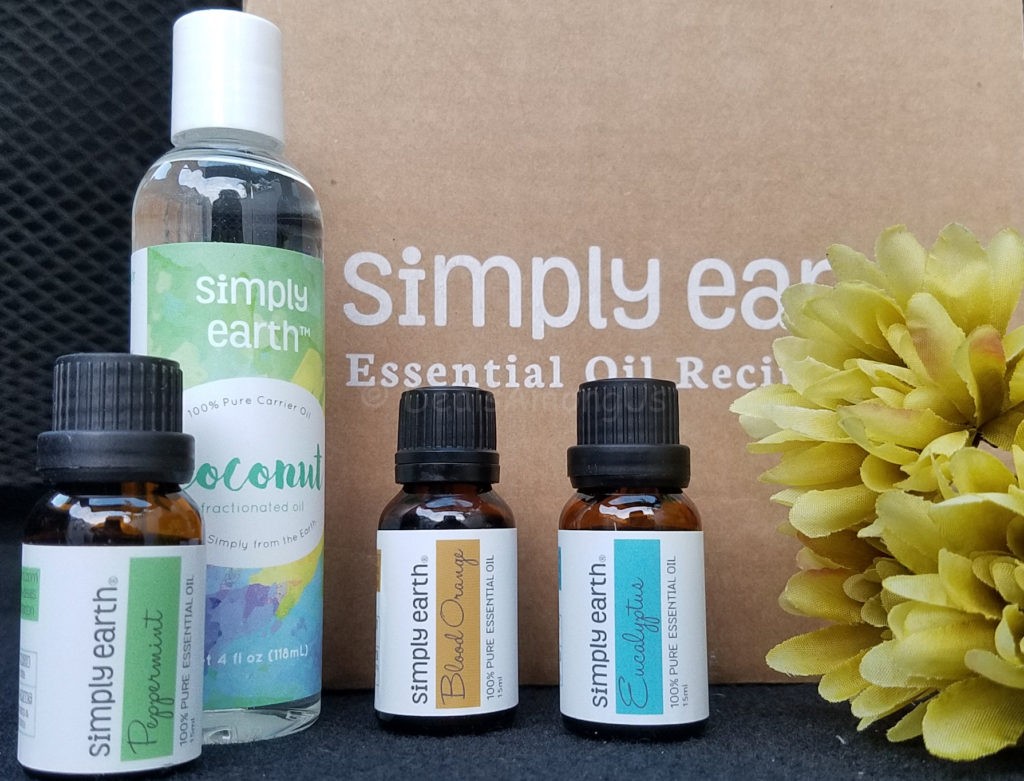 There were 3 pure essential oil bottles at 15ml each of Eucalyptus, Peppermint and Blood Orange. Also included was a bottle of Fractionated Coconut Oil.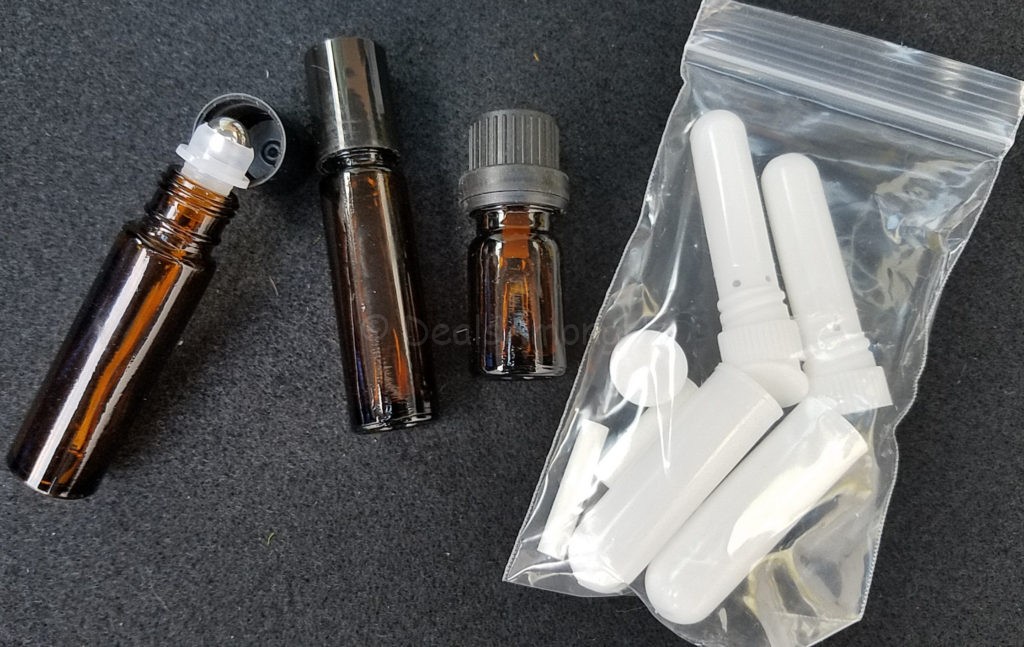 The containers need to make the suggested recipe's which included a 2 roll-on bottles, a 5 ml bottle for essential oil combinations and 2 nasal inhalers with lids.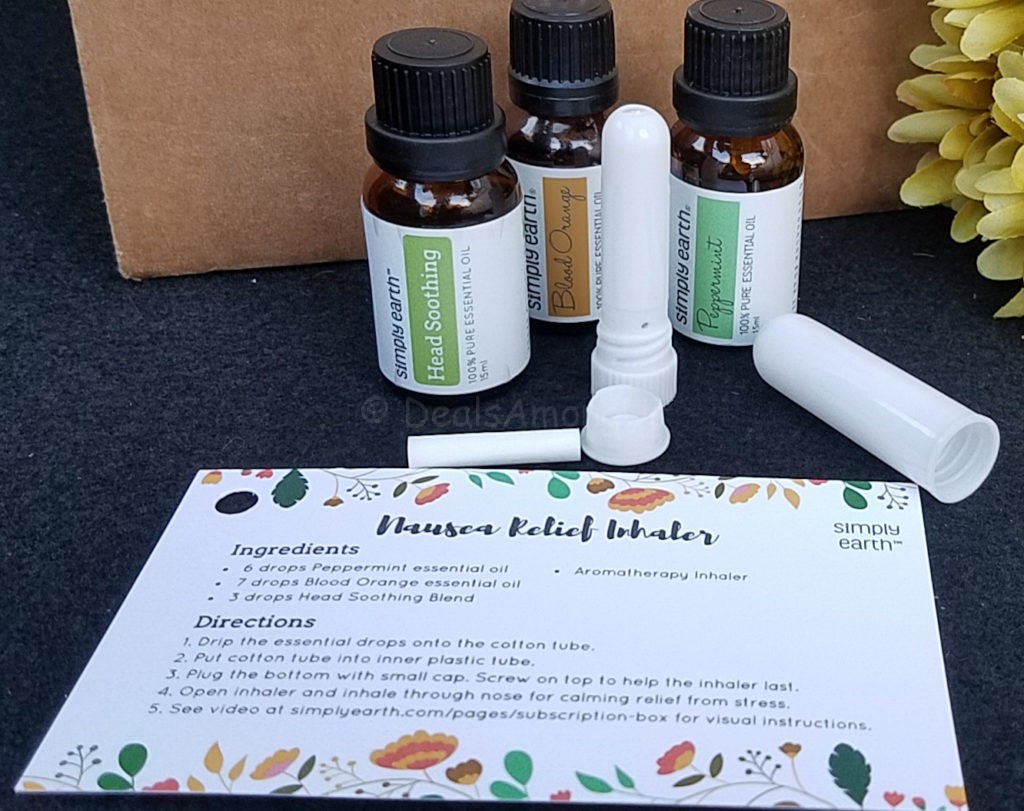 Each month there are note cards that include ideas for uses for the included essential oils. These can range in one simple idea, such as using a diffuser to administer the benefits of essential oils, to mixing a couple of oils together to make a relief formula. Also, included each month are online videos to help you create the recipes.
Simply Earth was founded by two brothers and their wives with the simple mission to make it easy and affordable to have natural options in your home. Also, with each item purchased 13% of the profits go towards the fight to help end human trafficking.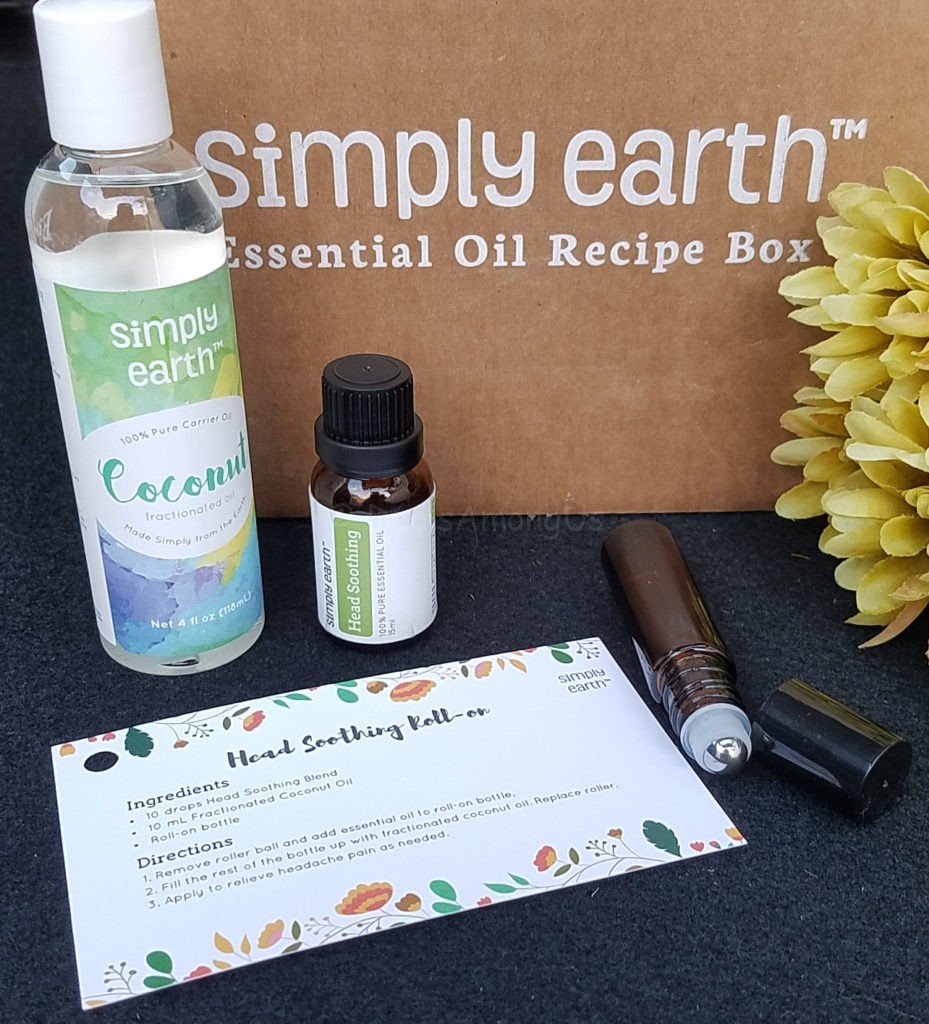 Since I am still learning about essential oils, I really appreciated having a box with instructions and the oils needed to make remedies that are usable. These were simple mixes, that replace some of the over the counter health remedies.
As I had mentioned in a previous monthly box review, I think that anyone new to the Essential Oil trend would benefit greatly from this box. This is the perfect introduction to the use of these versatile and safe oils. Go ahead and jump in – the options are endless!
*************************************************
Coupon Code:
Readers can get a Free Diffuser when use the code DEALSFREEDIF – You need both Simply Earth's essential oil recipe box and the diffuser in your cart for the coupon
Click here to learn more about Simply Earth
You can find Simply Earth on Facebook, Twitter, Pinterest, and Instagram
Purchase Simply Earth on Amazon
GIVEAWAY: Simply Earth is giving one Simply Earth Monthly Essential Oil Recipe Box to one lucky reader! (1) lucky winner will be selected at random to win 1 – Simple Earth Monthly Essential Oil Recipe Box – This is a $39.00 value! *Please note that winner may receive the next months box depending on availability* I will be randomly choosing 1 person on February 25th (2/25/2017) to receive this essential oil monthly kit! Open to residents in the US. To enter complete the entries below! Winner will be notified by DealsAmongUs by email and prize will be fulfilled by Simply Earth. Remember you have 48 hours to claim prize, or I will choose another winner. GOOD LUCK!!!
Save