World of Munchies: Sweet Tooth Box – Review & Giveaway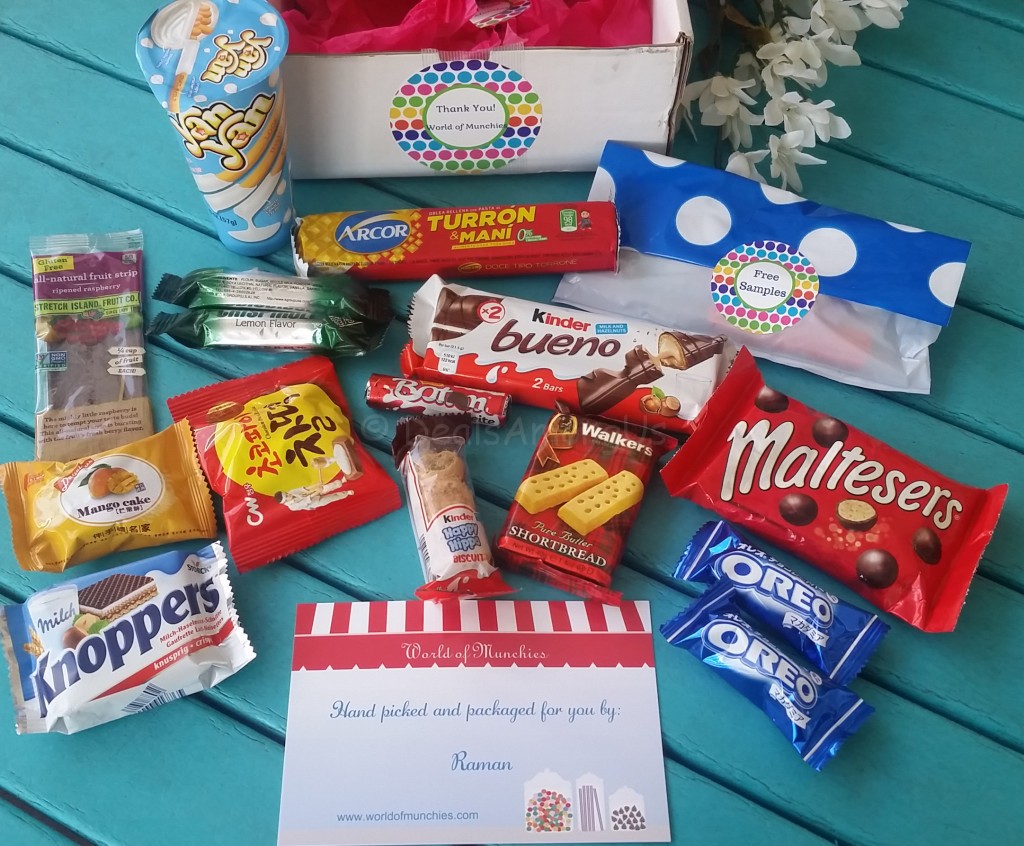 As time passes I have noticed that my taste buds are not what they one were. I tend to run trains on items. Let me explain further – I will get a snack in my head, act as though it is a 5 alarm fire to procure this item, I will then eat only this snack for the next 4 to 6 weeks. As quick as this occurs, the opposite also is true, I get tired of the item almost as quick. This makes life for Jason a little on the frustrated side.
Try as I might to lessen his frustration, I am usually unsuccessful therefore leaving him with fewer snack options than he might prefer. The one thing he always does is encourage me to try new snacks. I am proud to say that with the creation and execution of this blog that is exactly what I have begun doing.
I have had the opportunity in the past to review previous World of Munchies boxes, as they are the perfect way to sample new snacks without the commitment. One of the offerings of boxes that they have is called the Sweet Tooth box. Each Sweet Tooth box you will receive 7-9 items in each box, selected from various international snacks that you may know and may love. The most amazing thing about World of Munchies is was started by the mind of an 11-year-old entrepreneur.
I was sent the Sweet Tooth box to sample and included the following snacks: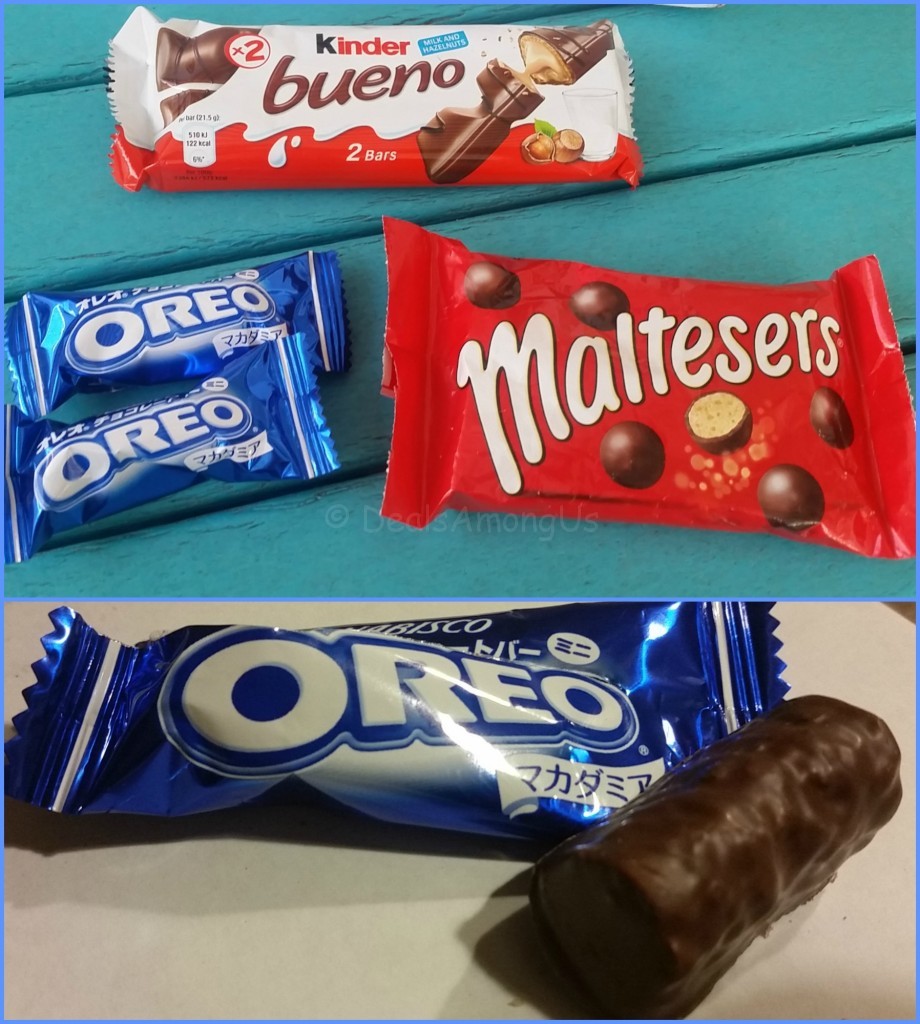 Kinder Bueno, Maltesers and Nabisco Oreo Chocobar Macadamia Mini Bar's – The Kinder Bueno is a milk chocolate covered wafer with and hazelnut filling inside that is shaped like a bar. These come 2 to a package and are really good in the fridge. The Maltesers reminded me of Whopper's and they were just as good – I put them in the fridge to make them really yummy. My favorite was the Nabisco Oreo Chocobar Macadamia Mini Bar's, these were chocolate covered and chocolate filled with a crunch, which I imagine is the macadamia nuts.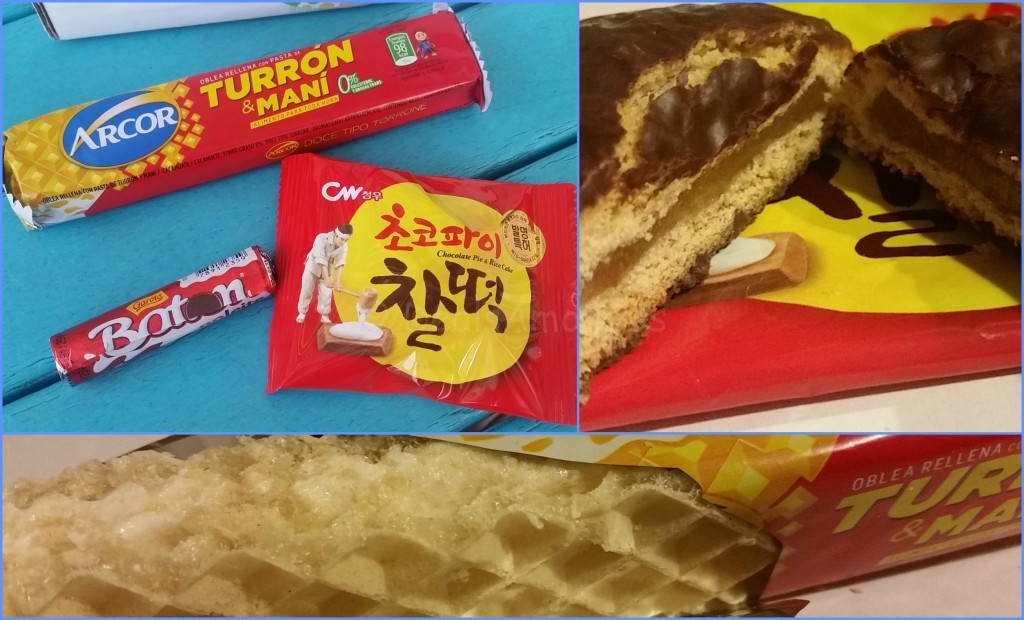 Garoto Boton, Chocolate Pie and Rice Cake and Turron & Mani – The Garoto Boton is in a little circular pile that made it an easy to eat sweet snack. The Chocolate Pie and Rice Cake was not what I expected. It was a chocolate covered pie with a chewy center, while not my favorite this was good.The next items was Turron & Mani was a wafer based with a white chewy center. This was much harder than we anticipated and found it was really good.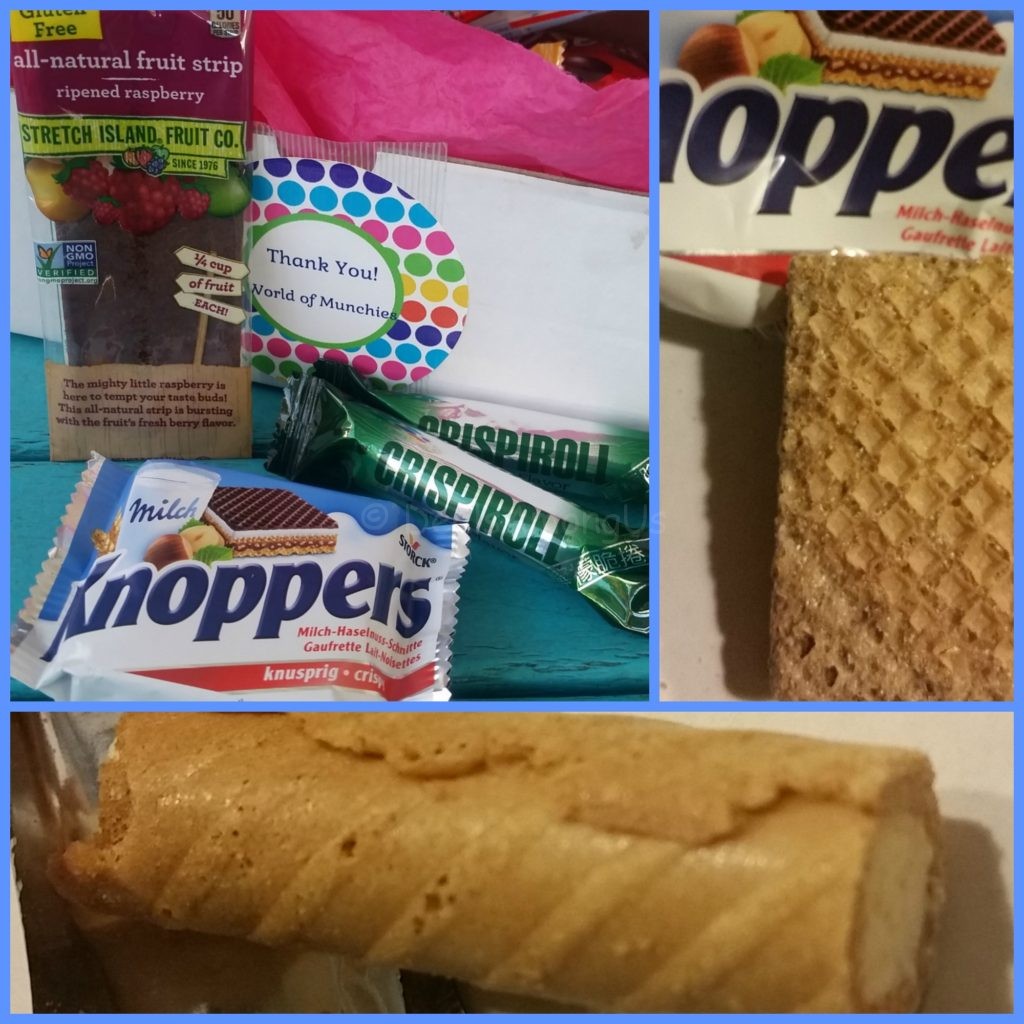 Stretch Island Original Fruit Leather was your typical fruit leather in ripened raspberry flavor, which when you tear it in half it truly reminds you of leather. The lemon creme filled Crispiroli wafer cookie was SO GOOD that I wish I had an entire box of them!! The Storck Knoppers is a another wafer based cookie with a creme and chocolate filling. This was thicker than the other items,  so it required a bigger bite but that just made it tastier.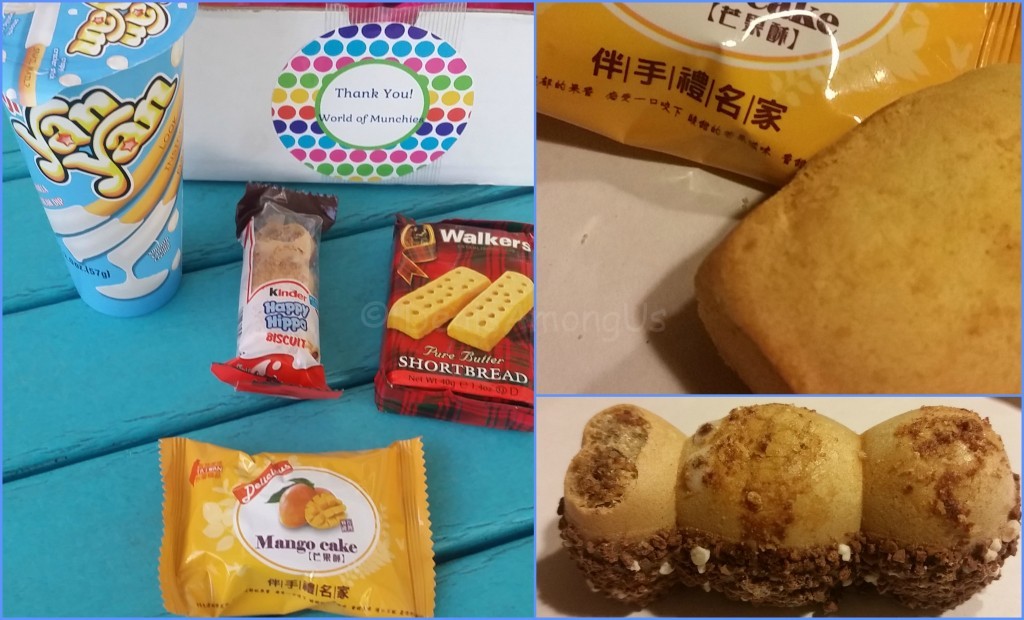 Yan Yam are cookie sticks and a vanilla dip. The cookie sticks had random words on them such as "cow", "turtle", "go meow" and other animal related words. I can honestly say that i was on the fence about if I liked these or not, but before i knew it the package was gone so that answers that question. The Kinder "Happy Hippo" Cocoa Cream Biscuit's are an item that I would not normally try but given it was in the box, I gave it a whirl. I remembered mid wafer cookie bite that I have had this before, but I enjoyed it more this time around. The Walkers Shortbread Cookies are your standard shortbread cookies, and would be good with a coffee or tea. The Mango Cake was like something I had never seen, a condensed cake made of mango, I will be honest and say I had high hopes for this, as I have been loving fruit related items, it was not quite as good as I hoped, but would be acceptable if I needed something sweet.
Hi-Chew are the typical chews that most of us remember from our childhoods. Very good, and made Jason want to buy a pack! Sapito is a peanut treat that was really good, but I am a peanut fan! The Kinder is a chocolate treat and the Lollipop was a nice treat that reminded me of my childhood!

It is important to note that since these are international items, World of Munchies cannot guarantee the items are gluten or nut free as some countries are not required to post this information on their products.
I loved the selection and the various flavors of the International snacks that the box of treats encompass. This would be a fun box for someone who loves  needs a pick-me-up or a brightening of their day!
World of Munchies are available in the following options:
You can also find World of Munchies on Twitter
Let me start by saying that the products featured in this post were provided to me free of charge courtesy of World of Munchies. This post may have affiliate links but this in no way will influence the review to follow and all opinions are my own.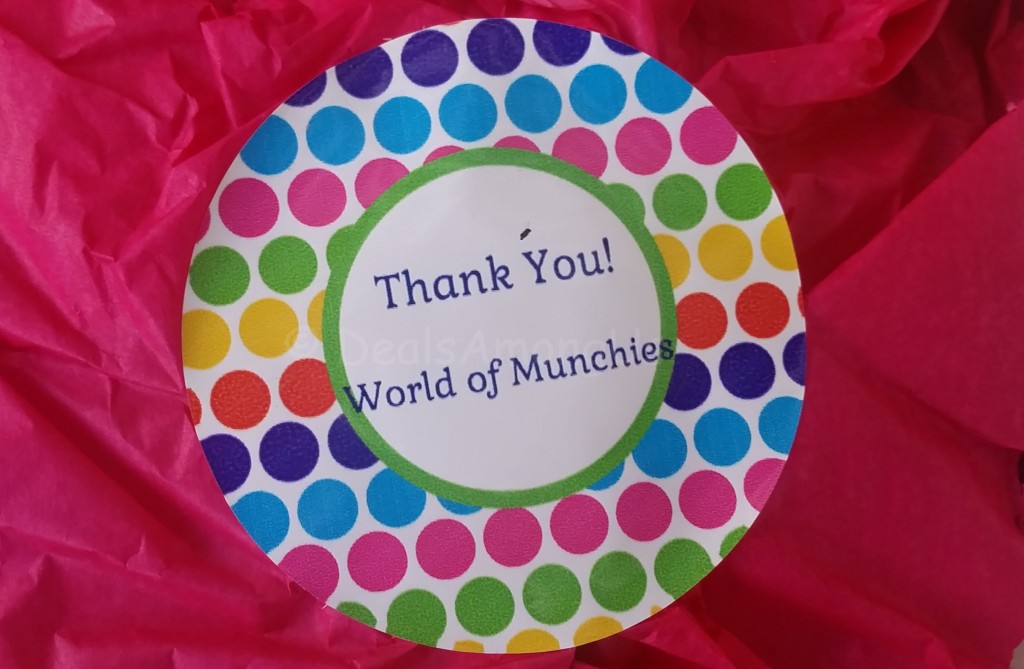 GIVEAWAY: World of Munchies is giving (1) – Sweet Tooth box to my to one of my readers! World of Munchies will give one reader (1) Sweet Tooth box which will contain 7-9 snacks. Contents may vary from box to box, but the above box is representative of what will be received. This is a $13.95 value! Open to all residents in US. I will be randomly choosing 1 person on April 4th  (4/04/2016) to receive one Sweet Tooth box from World Of Munchies!!  To enter complete the entries below! Winner will be notified by DealsAmongUs by email and prize will be fulfilled by World of Munchies! Remember you have 48 hours to claim prize, or I will choose another winner. GOOD LUCK!!!