World of Munchies: Snack Attack Box – Review & Giveaway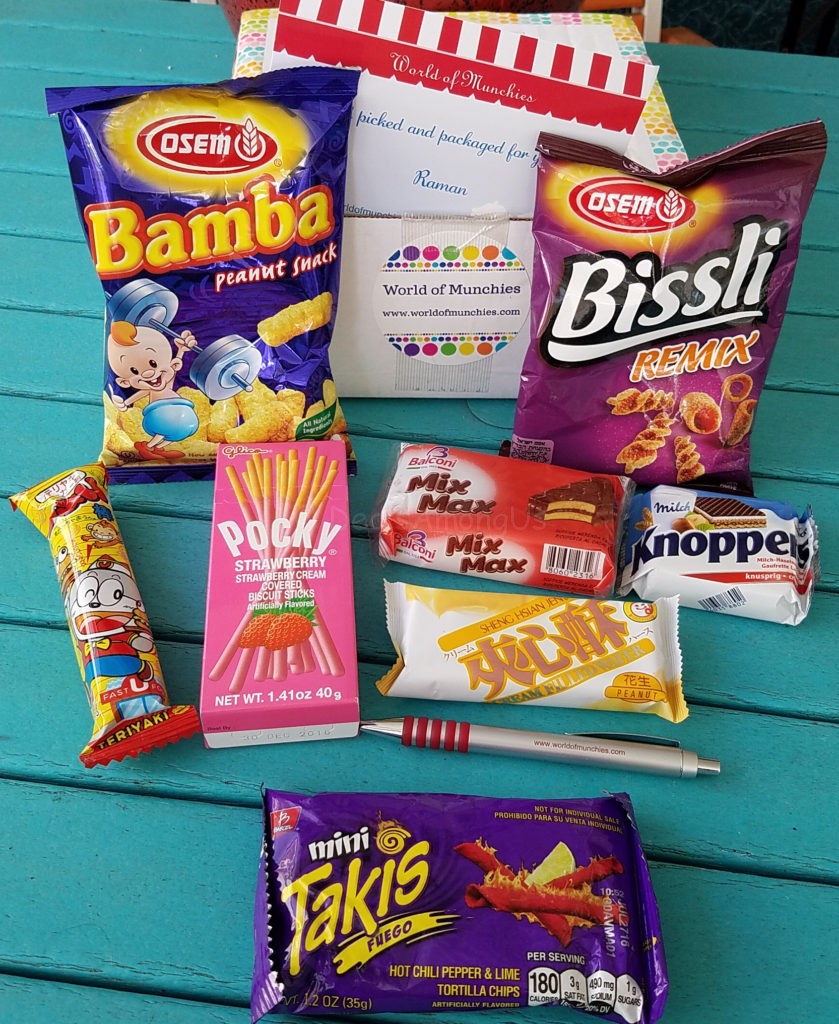 As time passes I have discovered that I love to try new things. This is new for me as prior to the starting of this blog I had not been someone who was open to trying new items. I am very proud to say that I now not only try different items, but I actively seek out these opportunities to try something new. I have discovered many wonderfully yummy items and I look forward to each opportunity to sample these items.
I have had the opportunity in the past to review previous World of Munchies boxes, they are the perfect way to sample international snacks and sweets without the commitment. One of the offerings of boxes that they have is called the Snack Attack box. Each Snack Attack box you will receive 7-9 items in each box, selected from various international snacks. New products are being added often, which means that each box will be a random sampling of the snacks.
I was sent the Snack Attack box, in which new items were recently added, to sample.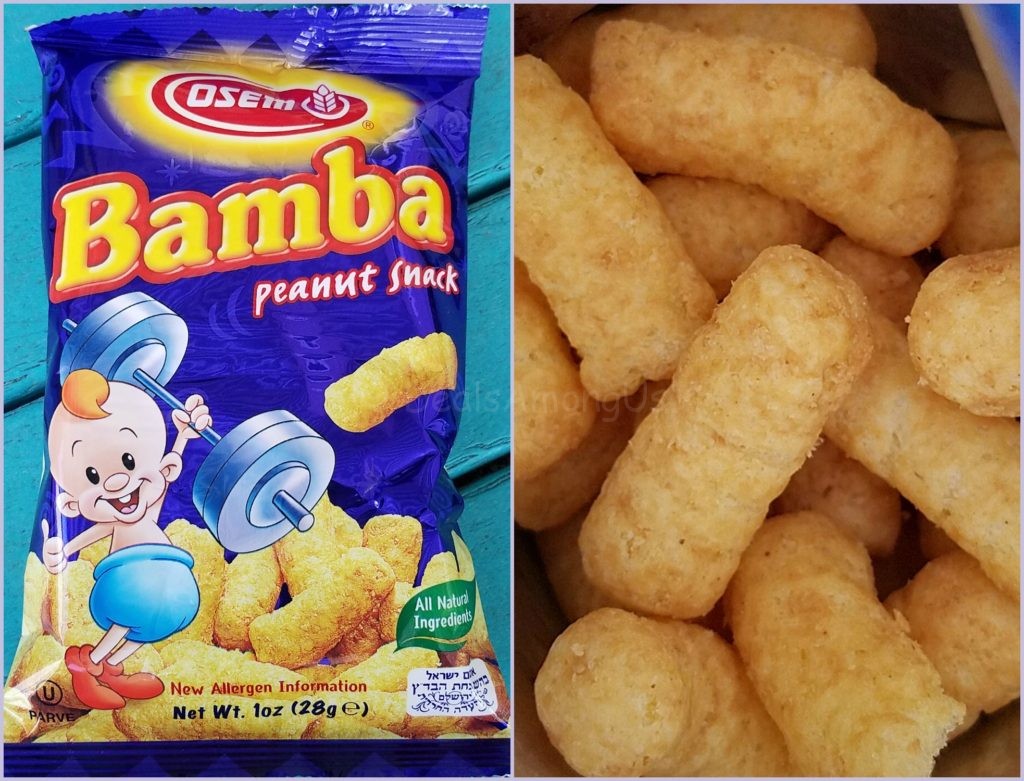 The first item in the box was the Osem Bamba Snack (Peanut) bag. The best way to describe these are they are similar to a puffy cheese snack. The smell was immediately obvious of peanut and had a strong peanut flavor. If you are a peanut fan this is the snack for you!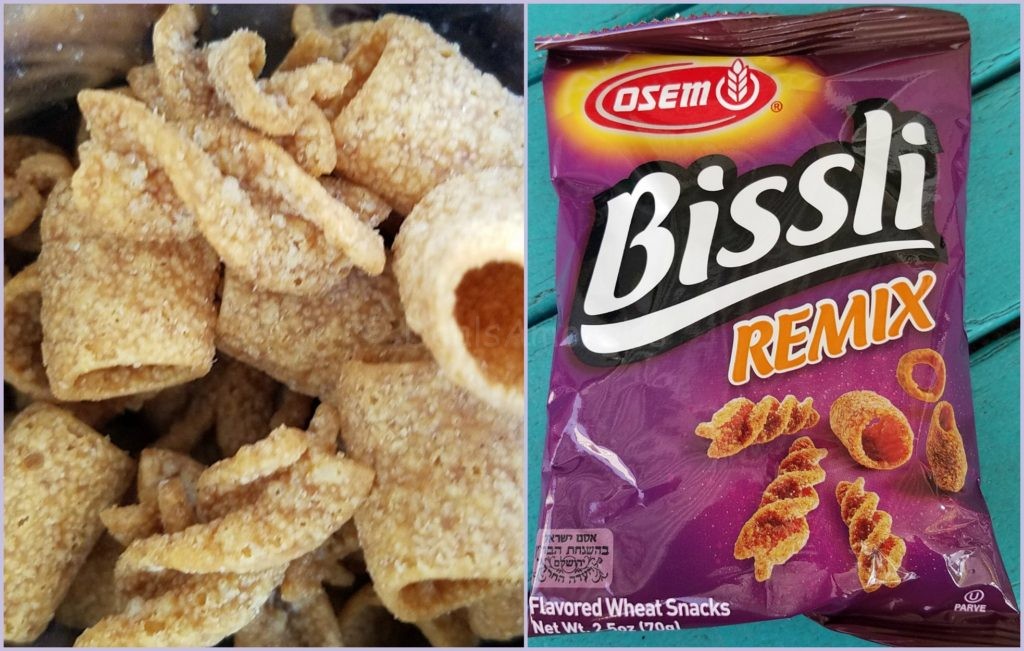 The next item was Osem Bissli Wheat Snacks Remix, which once the bag was opened I smelled the wheat. I am not a particular fan of wheat but these were ok. These are from Israel and are a combination of BBQ and Smoky flavors. After trying these they were good, but would be really good on a different type of chip. This is not to say they had a bad flavor, but on a different chip they could be marvelous! Not only are these fresh and crispy but are also Dairy free, peanut free, tree nut free and Kosher parve.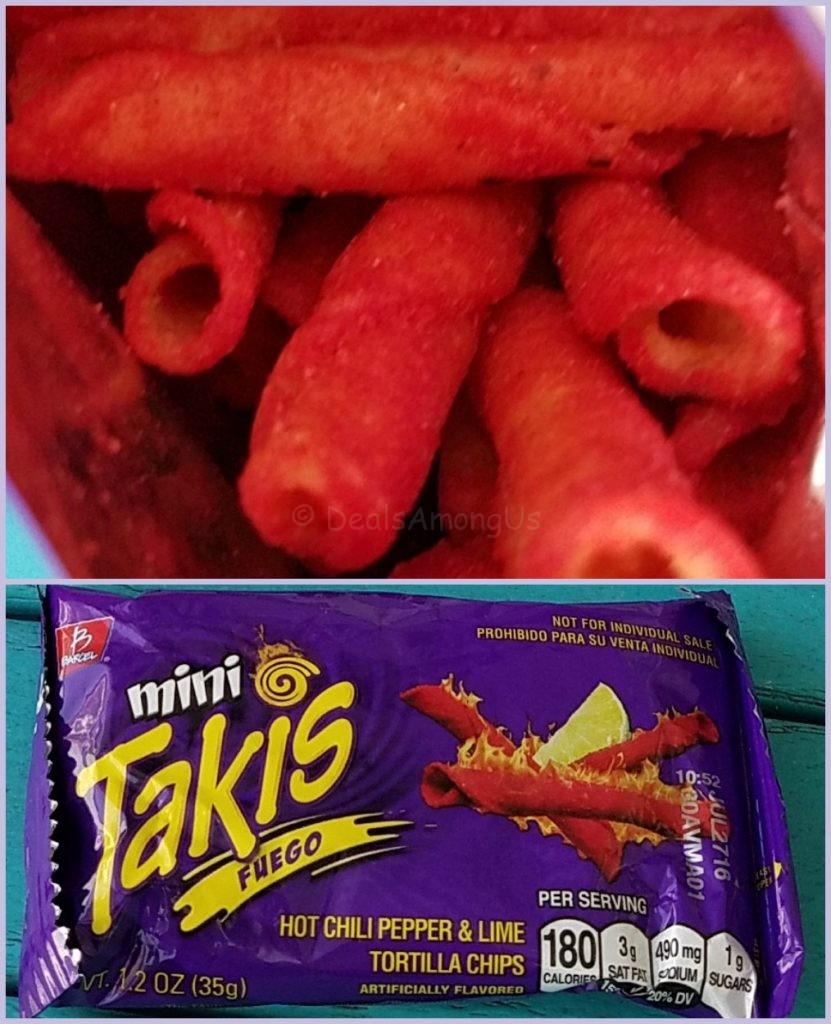 The next item was the Takis Fiego Hot Chili Pepper & Lime Flavored Corn Snacks which are similar to tortilla strips/chips in texture. When the bag is opened you can smell the heat, which was a good indicator of the heat level that was waiting for me! The heat was a little much for me after 1 chip, but Jason who loves heat enjoyed them and despite wishing otherwise he was only able to tolerate 1/2 the bag.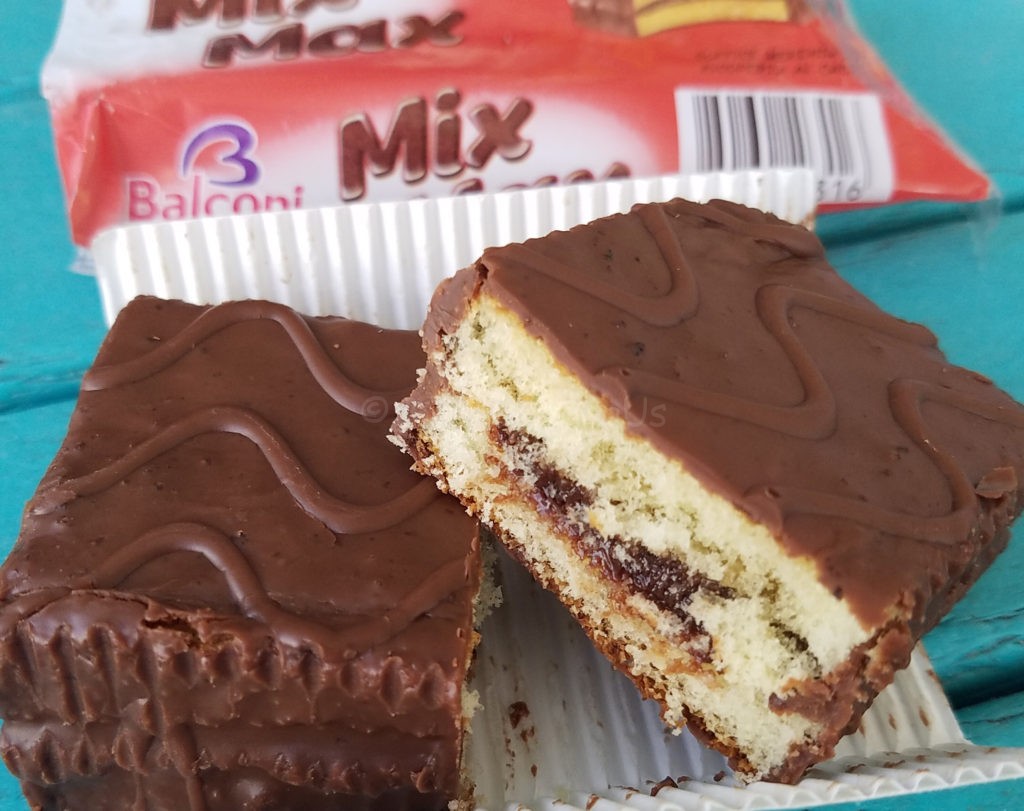 Now on to the sweeter starting with the Balconi Mix Max which is an oven baked sponge cake with cocoa filling and coating. This is a low-fat treat from Italy that is different from the typical baked treats you find here in the United States. This was really good and  I wish there were more!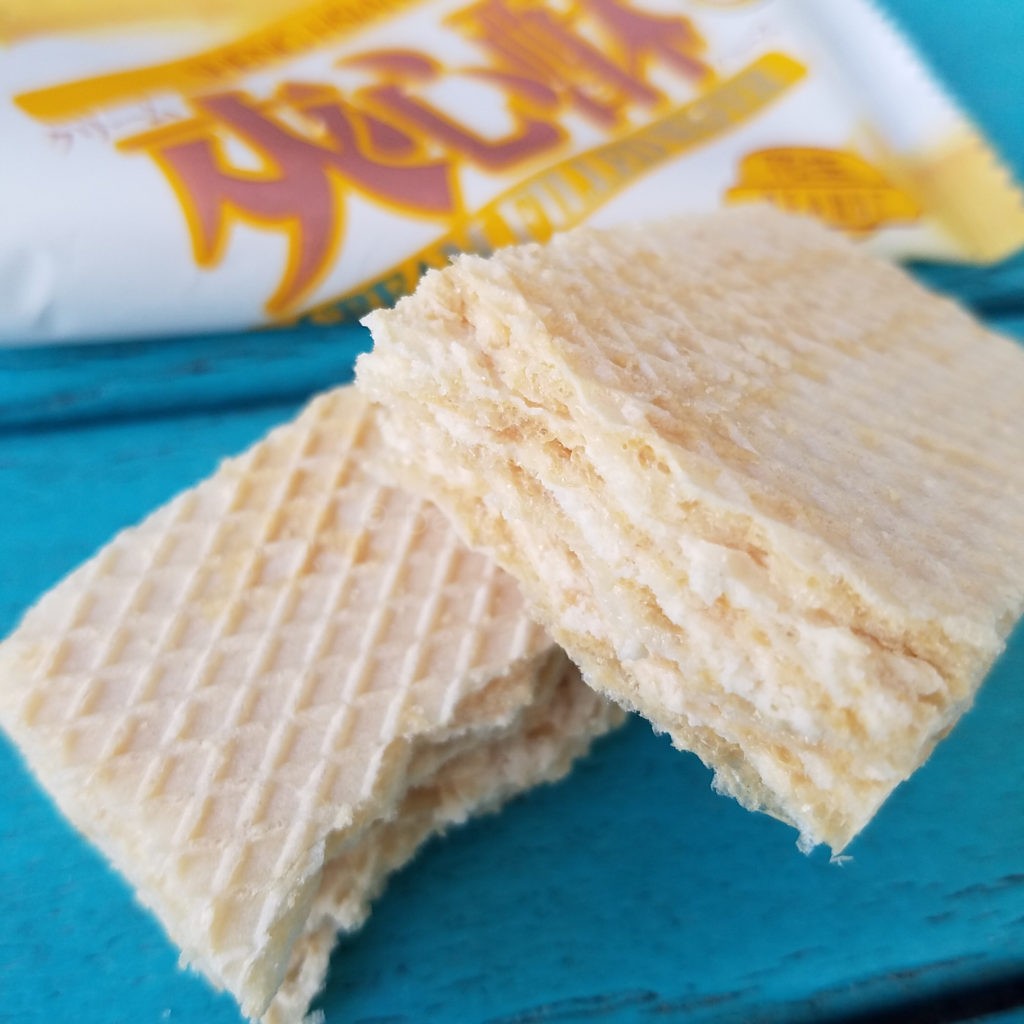 The Sheng Hsain Jen Peanut Cream Filled Wafer was a simple wafer cookie and sadly was lacking flavor, there was just a simple wafer flavor – which, I suppose, is a flavor in of itself. I would have liked to taste more peanut flavor but the wafer was crisp and had a snap to it.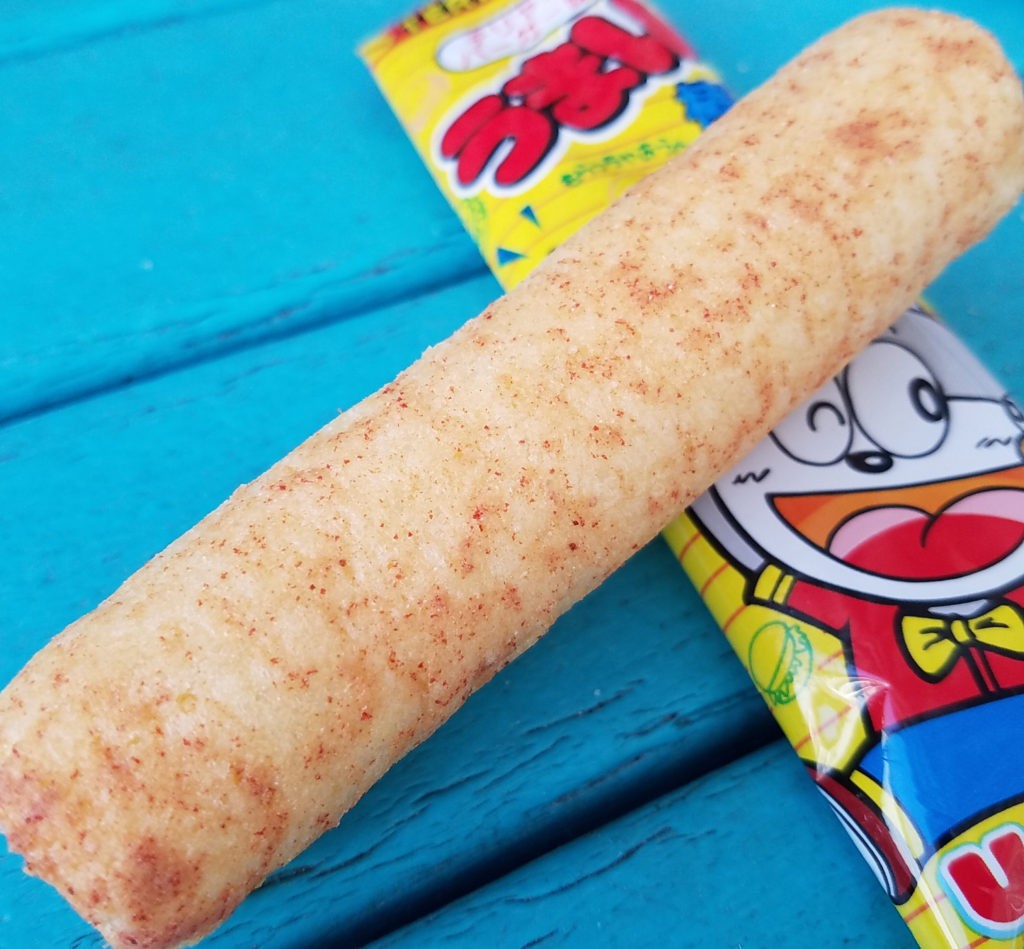 We also got a Teriyaki stick which was  strong on flavor, but would be really good in a wonton soup as a crispy way to absorb some of the liquid. This reminded me of what it would taste like if I were to drink the teriyaki sauce from the bottle.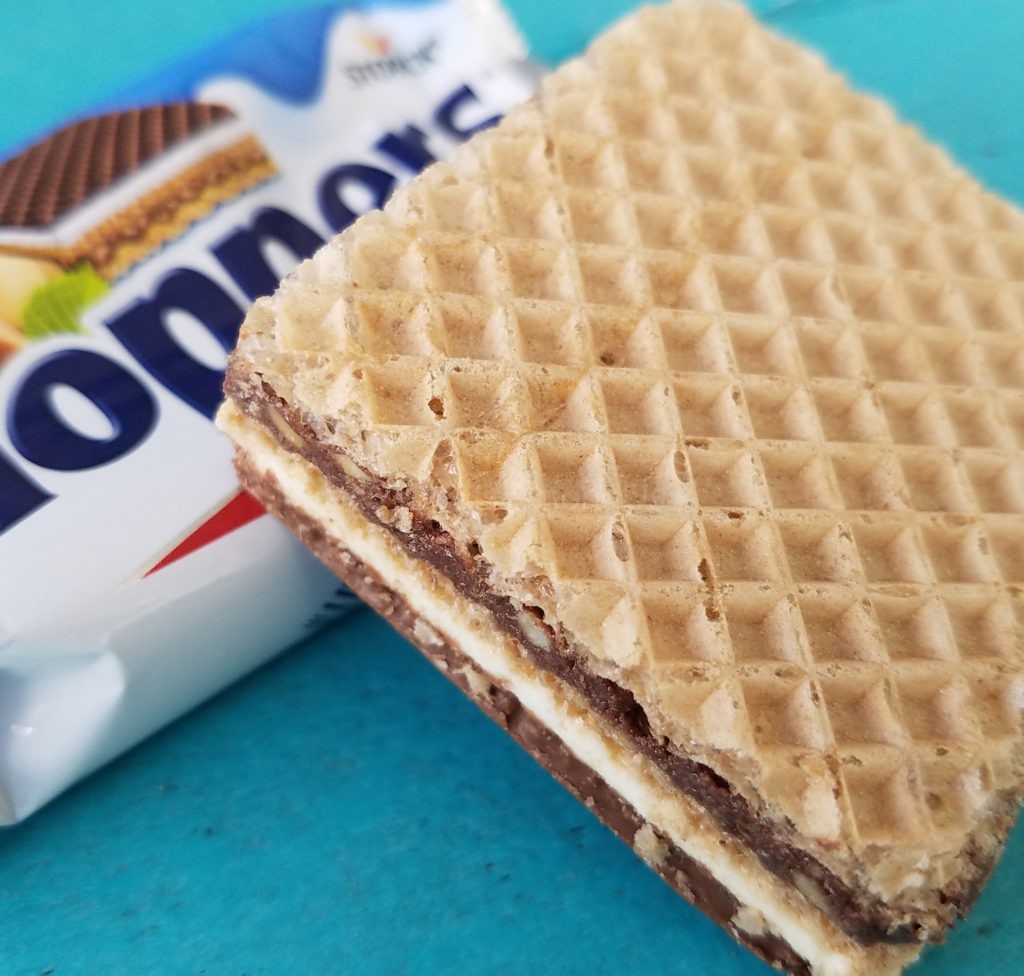 The final item I had was the Storck Knoppers. This is a another wafer based cookie with a crème and chocolate filling. This was thicker than the other items, so it required a bigger bite but that just made it tastier. I also put this in the refrigerator for a about an hour, and made it cold, which made it so much tastier – the flavors popped!
Please be aware that World of Munchies cannot guarantee the items are gluten or nut free as some countries are not required to post this information on their products.
I always enjoy getting these boxes and having the opportunity to sample treats from other countries, since I am not a world traveler. With the World Of Munchies I am a world traveler, from the comfort of my home – want to join me?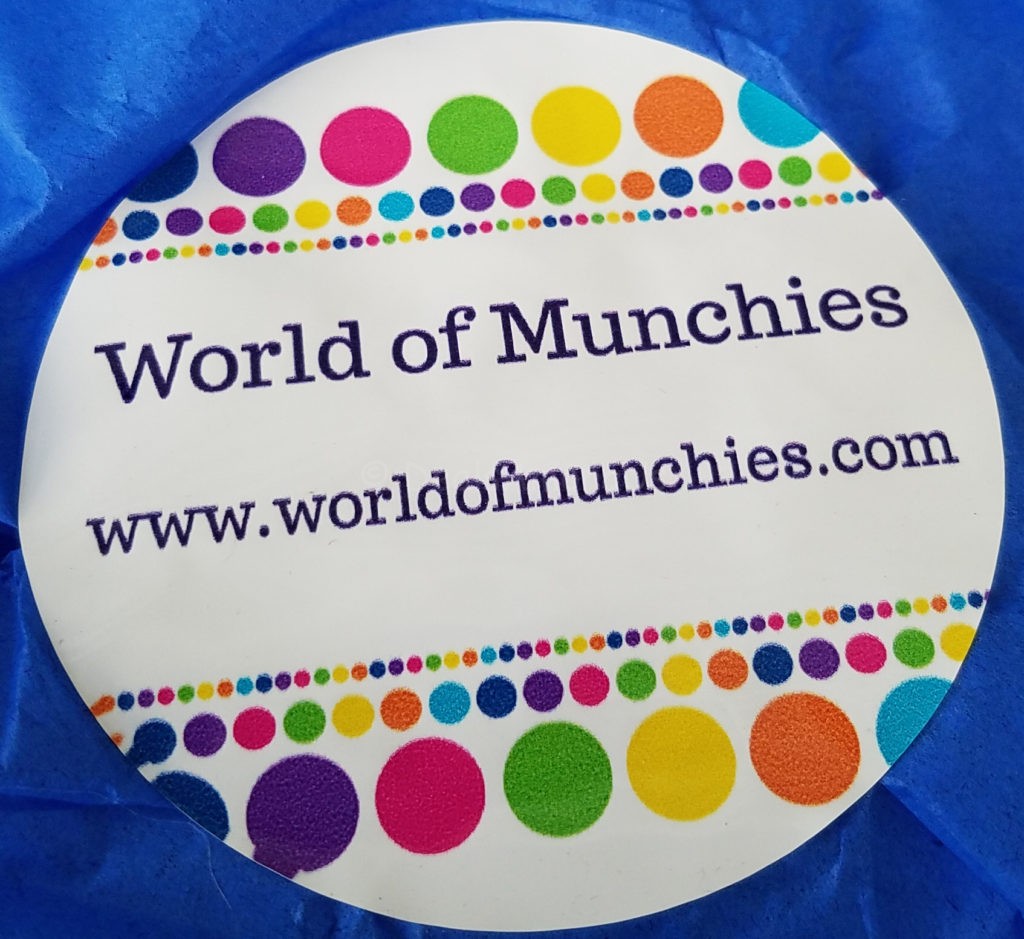 World of Munchies are available in the following options:
You can also find World of Munchies on Twitter
Let me start by saying that the products featured in this post were provided to me free of charge courtesy of World of Munchies. This post may have affiliate links but this in no way will influence the review to follow and all opinions are my own.
GIVEAWAY: World of Munchies is giving a Snack Attack box to my to one of my readers! One reader will receive (1) Snack Attack box which will contain 7-9 snacks. Contents may vary from box to box, but the above box is representative of what will be received. This is a $17.95 value! Open to all residents in US. I will be randomly choosing 1 person on July 29th (7/29/2016) to receive one Snack Attack box from World Of Munchies!!  To enter complete the entries below! Winner will be notified by DealsAmongUs by email and prize will be fulfilled by World of Munchies! Remember you have 48 hours to claim prize, or I will choose another winner. GOOD LUCK!!!
Win a World of Munchies Snack Attack Box!
Save