Whipped: A Delectable Adult Coloring Book Review and Giveaway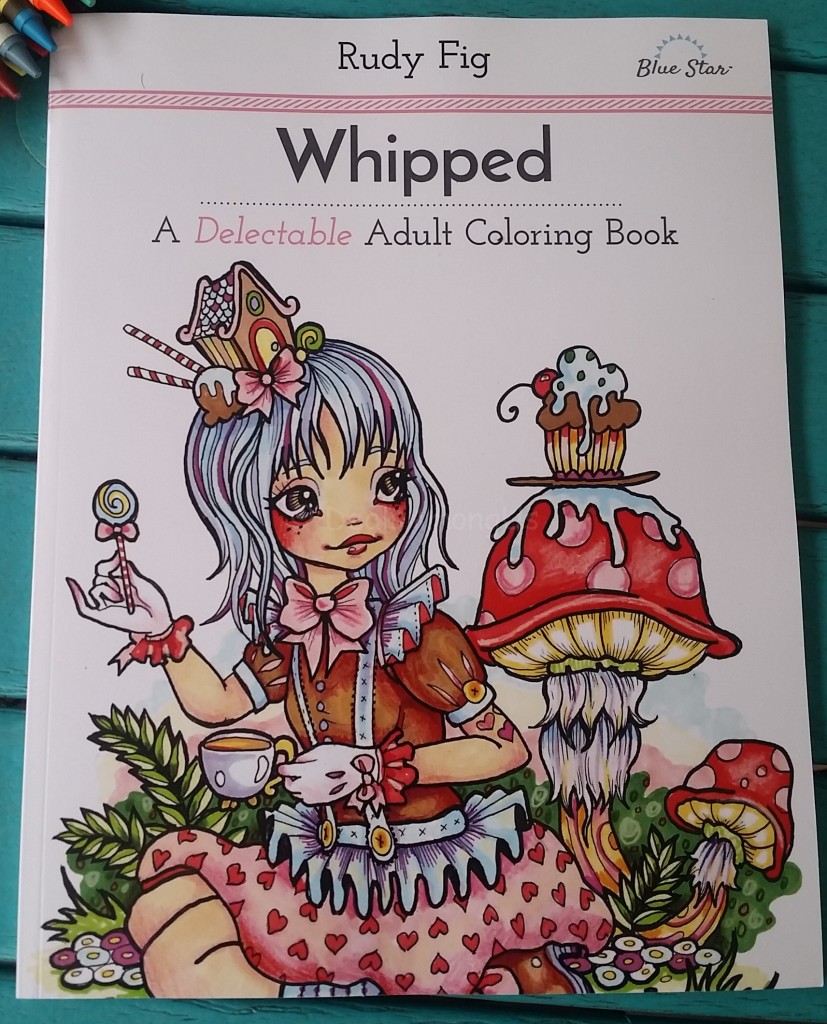 It is no secret that this is a sweet house – and at times a homemade sweet house. I love to bake and I dream of the day that I can decorate as wonderful as I see on Food Network. The intricacy of the cupcakes and cakes are nothing short of amazing and gorgeous!
Since I am unable to re-create these creations in my edible items, I like to express my creativity on paper. The best way to do this and is by coloring, and when I can color sweet treats it is even better. I was excited when I received the Whipped: A Delectable Adult Coloring Book  by Rudy Fig, because it lets me create the combinations I am unable to in reality.
The products featured in this post were provided to me free of charge courtesy of Blue Star Publishing. This post may have affiliate links but this in no way will influence the review to follow and all opinions are my own.
The new coloring book Whipped: A Delectable Adult Coloring Book by Rudy Fig contains 31 different candy themed images to color. Each page is filled with big eyes, and a sweet treat by artist Rudy Fig.
In case you have not been introduced to artist Rudy Fig, she is the child of 2 toy designers which made for a creative environment. Using her talent in art from a young age, she uses her talent to focus on the candy, tea parties, and far away glittery galaxies. The characters are described as ultra feminine and doll-eyed. Fig's art is show at galleries across the United States, as well as private collections.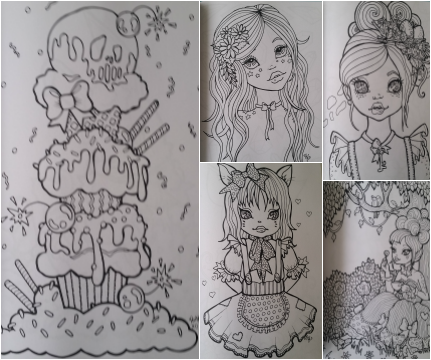 The designs are easy to color, and the lines thickness varies depending on the picture and range from bold to thin lines.The common link in each photo is that each is fun to color. While the book, unfortunately, does not lie flat you will be able to crack the binding which will create a flat surface in which you can color.
I think that it is important to note that the book's pages are glued to the binding, making tearing the picture out a little more difficult. My recommendation is to take care when tearing or removing the page or use a cutting device to get the page out. There is room around each photo to cut a border out if you decide to frame your "sweet" masterpiece.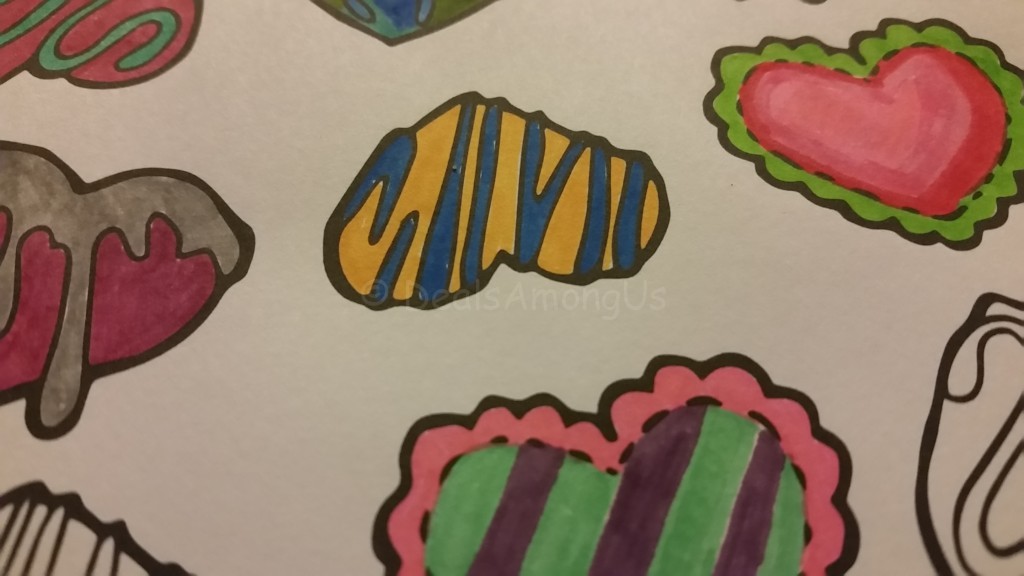 As I do with many other coloring books, I recommend a piece of paper under the page you are coloring when using pens to avoid bleeding through to other pages. If you are using colored pencils or crayons this will not be a concern, but I would still place a paper in between the pages to keep the clean flat nature of the next pages.
I loved the sweet theme and I can not wait to color more pictures. I think this would make any sweet lover smile!
 I HIGHLY recommend Whipped: A Delectable Adult Coloring Book by Rudy Fig
*************************************
Why wait for the contest to end?  Whipped: A Delectable Adult Coloring Book
Like Whipped: A Delectable Adult Coloring Book on Facebook and follow on Twitter, Instagram and Rudy Fig on Instagram and Twitter
GIVEAWAY: Blue Star Publishing is offering a copy to you – my readers! (1) winner will receive one copy of Whipped: A Delectable Adult Coloring Book by Rudy Fig. This is a $8.99 value!! Open to residents in the US only. I will be randomly choosing 1 person on April 8th (04/08/2016) to receive one copy of this Whipped sweat treat! To enter complete the entries below! Winner will be notified by DealsAmongUs by email and prize will be fulfilled by Blue Star Publishing! Remember you have 48 hours to claim prize, or I will choose another winner and GOOD LUCK!!!
Win a copy of Whipped Adult Coloring Book!
Save