Dogs Love Bacon and Cheese and a Giveaway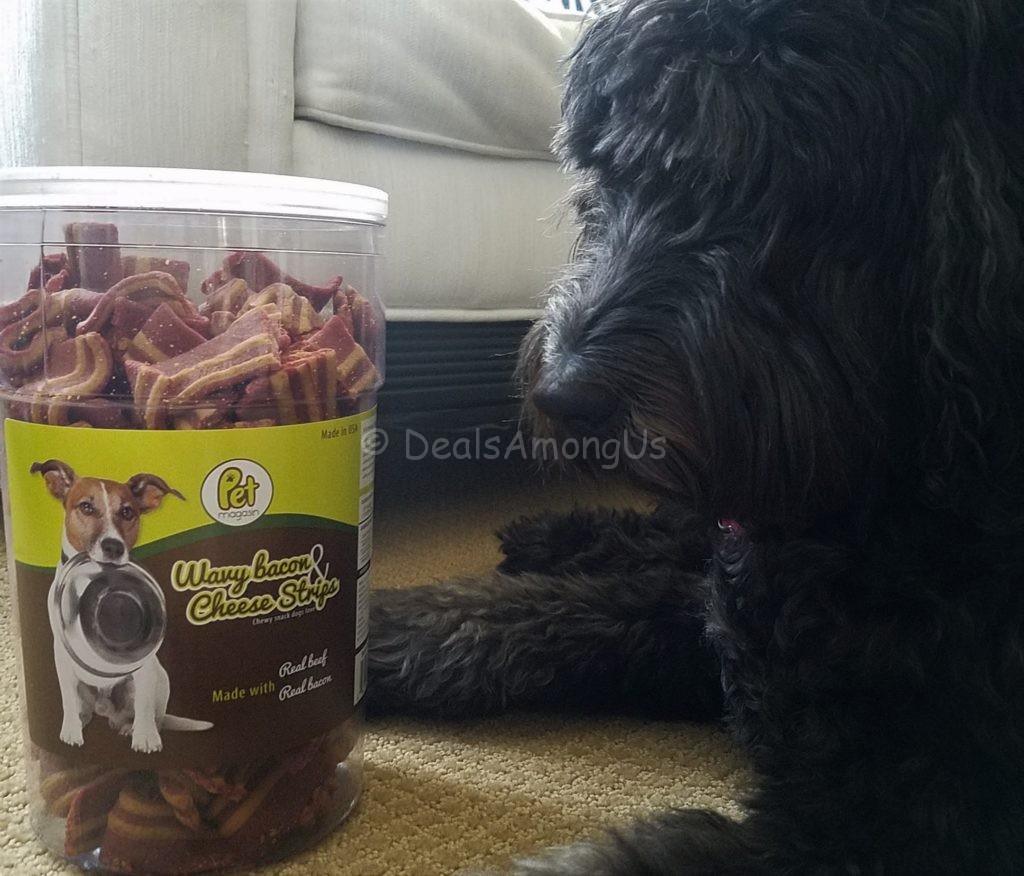 Ever since I took custody of Meadow I have been on a search for treats that she would like that will help me in the training process. While she is adorable, lovable and generally a great dog, she does not listen as well as she could, so we are working on that.
When my father had her he had told me that she is a picky eater, which I have come across at times. During those moments in which she refuses to eat anything, I like to have a couple treats that I know she will eat. When I had the chance to let her try Pet Magasin's Wavy Bacon & Cheese Strips, I was curious if she would like them or not.
The products featured in this post were provided to me free of charge courtesy of Pet Magasin. This post may have affiliate links but this in no way will influence the review to follow and all opinions are my own.
When I recieved the Pet Magasin Bacon and Cheese Wavy Treats I was immediately curious if Meadow would like them, and since the package was 3.5lbs, I knew if she did not, then another dog would be receiving a nice treat surprise.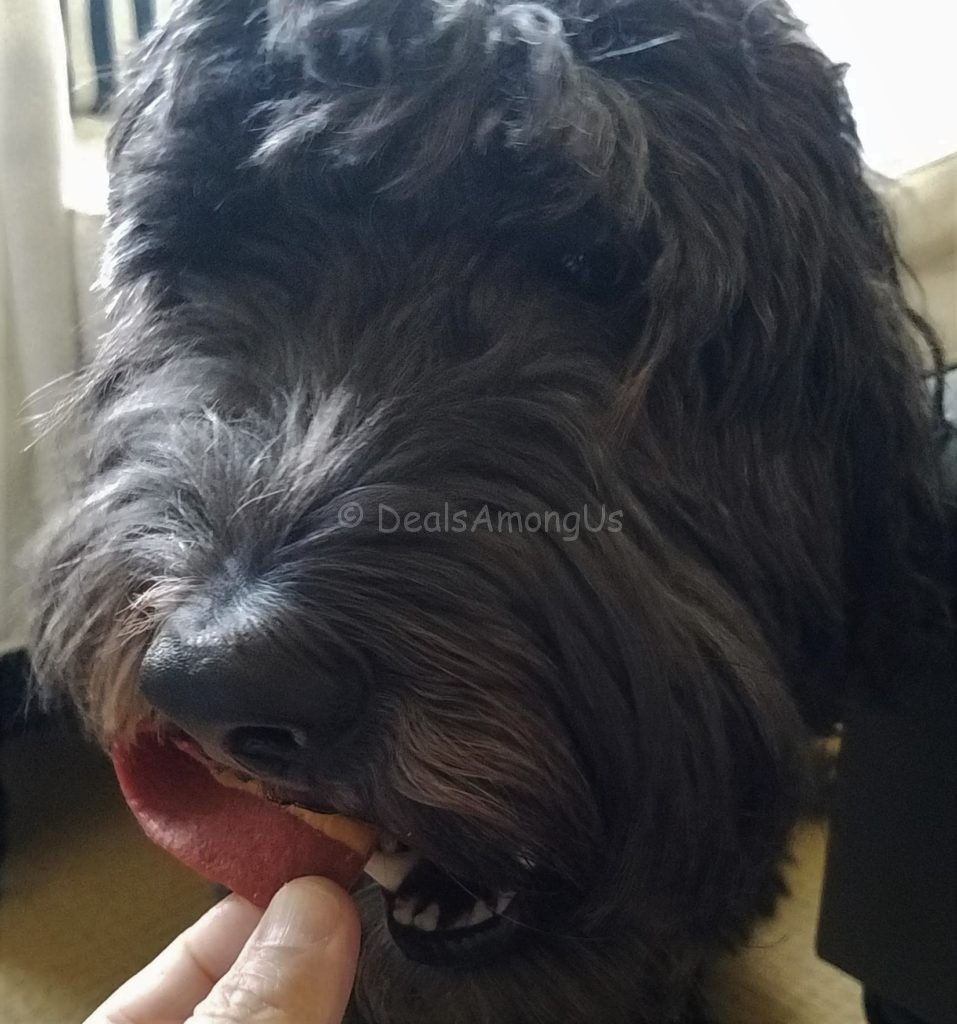 I am happy to say that Meadow LOVED the Pet Magasin Bacon and Cheese Wavy Treats and has now learned what the tub looks like so she knows when I am giving her a treat.
These are made with real bacon, real beef, and real cheese. and contain 15% nutritious protein, and only 4% fat. In addition they come in a recloseable tub, which keeps them fresh and difficult for Meadow to bust into when I am not looking.
These are good size for a 50 pound dog, which is what Meadow currently weighs. I try to limit her intake to one or two treats every couple of days, or when I need her to behave.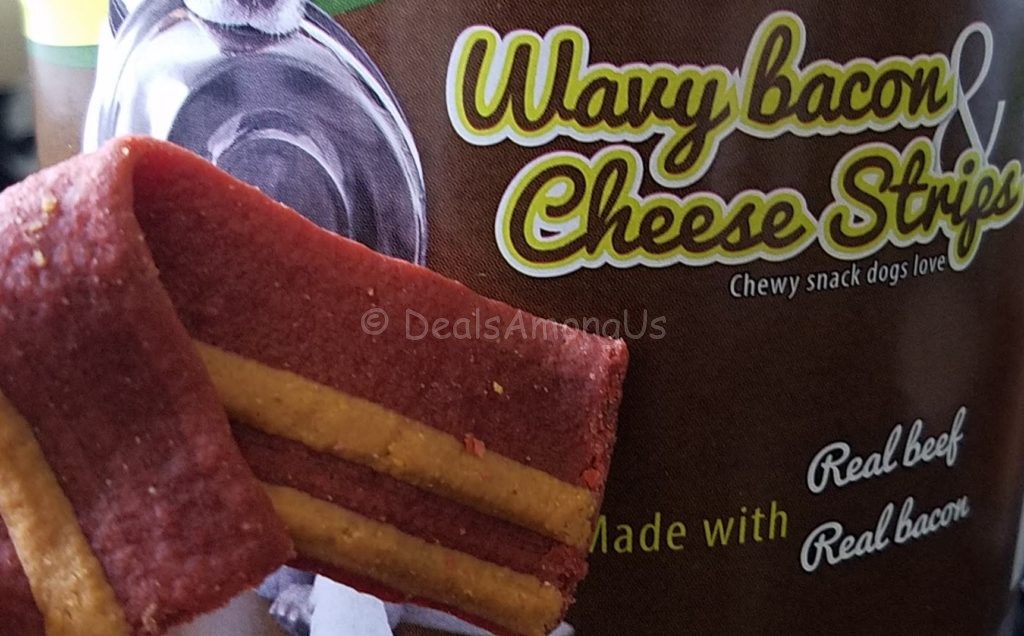 In addition to just having a best furry friend around all the time, I love to discover different treats that she likes. I want her to have the best life possible, and giving her tasty treats when she behaves helps me accomplish that goal! Plus they smell just like fresh bacon and who doesn't love bacon – human or K-9?
*************************************************
Click here to learn more about Pet Magasin
You can find Pet Magasin on Facebook, Pinterest, Twitter and Instagram
To purchase Pet Magasin Products on Amazon
*************************************************
GIVEAWAY: Pet Magasin is giving a 3.5 pound tub of Wavy Bacon & Cheese Strips to one lucky reader! (1) lucky winner will be selected at random to win (1) 3.5 tub of Wavy Bacon & Cheese Strips – This is a $16.95 value! I will be randomly choosing 1 person on March 25th, 2019 (3/25/2019) to receive this bacon and cheese treat. Open to residents in the US only. To enter complete the entries below! Winner will be notified by DealsAmongUs by email and prize will be fulfilled by Pet Magasin. Remember you have 48 hours to claim prize, or I will choose another winner. GOOD LUCK!!!