World of Munchies: Snack Attack Box – Review & Giveaway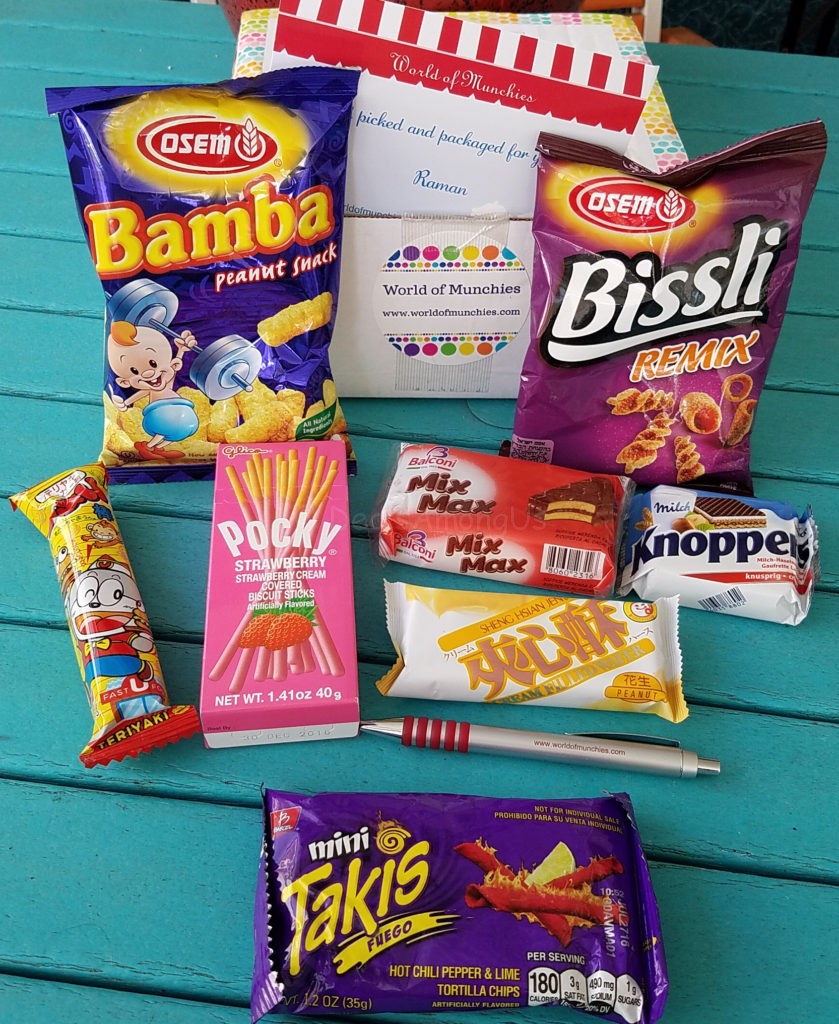 As time passes I have discovered that I love to try new things. This is new for me as prior to the starting of this blog I had not been someone who was open to trying new items. I am very proud to say that I now not only try different items, but I actively seek out these opportunities to try something new. I have discovered many wonderfully yummy items and I look forward to each opportunity to sample these items.
I have had the opportunity in the past to review previous World of Munchies boxes, they are the perfect way to sample international snacks and sweets without the commitment. One of the offerings of boxes that they have is called the Snack Attack box. Each Snack Attack box you will receive 7-9 items in each box, selected from various international snacks. New products are being added often, which means that each box will be a random sampling of the snacks.