Gourmet Gift Baskets: Happy Hanukkah Oreo® Cookies Review + Giveaway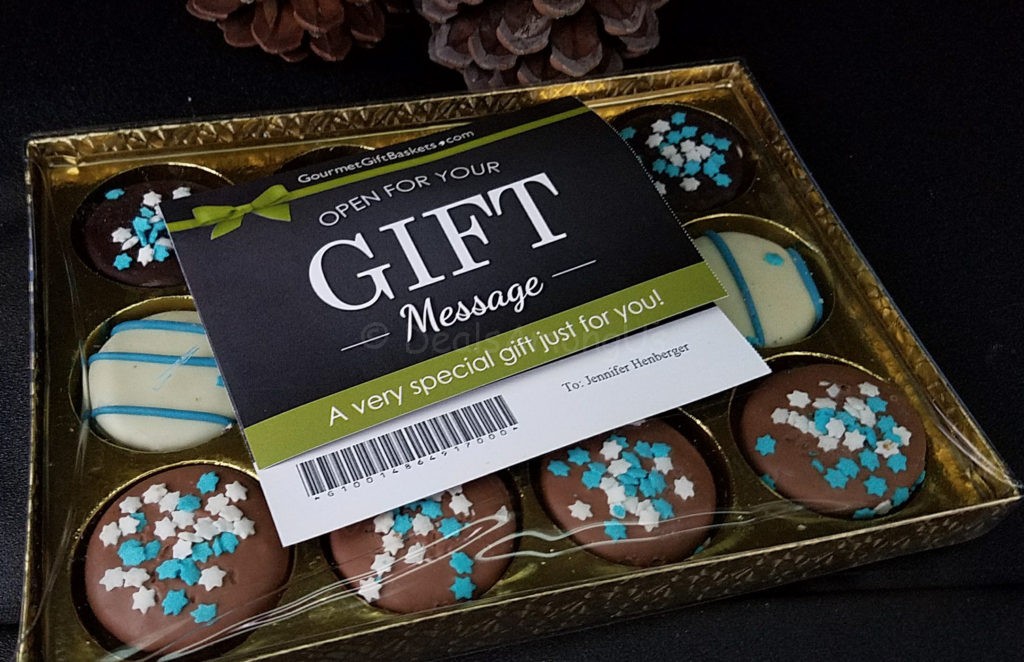 One of my favorite things when I was a teenager and I hosted slumber parties one of my favorite treats were Chocolate Covered Oreos.
Truth be told, I would deliberately make my friends think they were not good so that I would have more. This plan was 1 part genius and 1 part selfish and inevitably I would end up sharing despite my deep desire to hoard them to myself.
When I was contacted recently from GourmetGiftBaskets.com, and saw their Happy Hanukkah Oreo® Cookies I was reminded of those moments of indulgence.