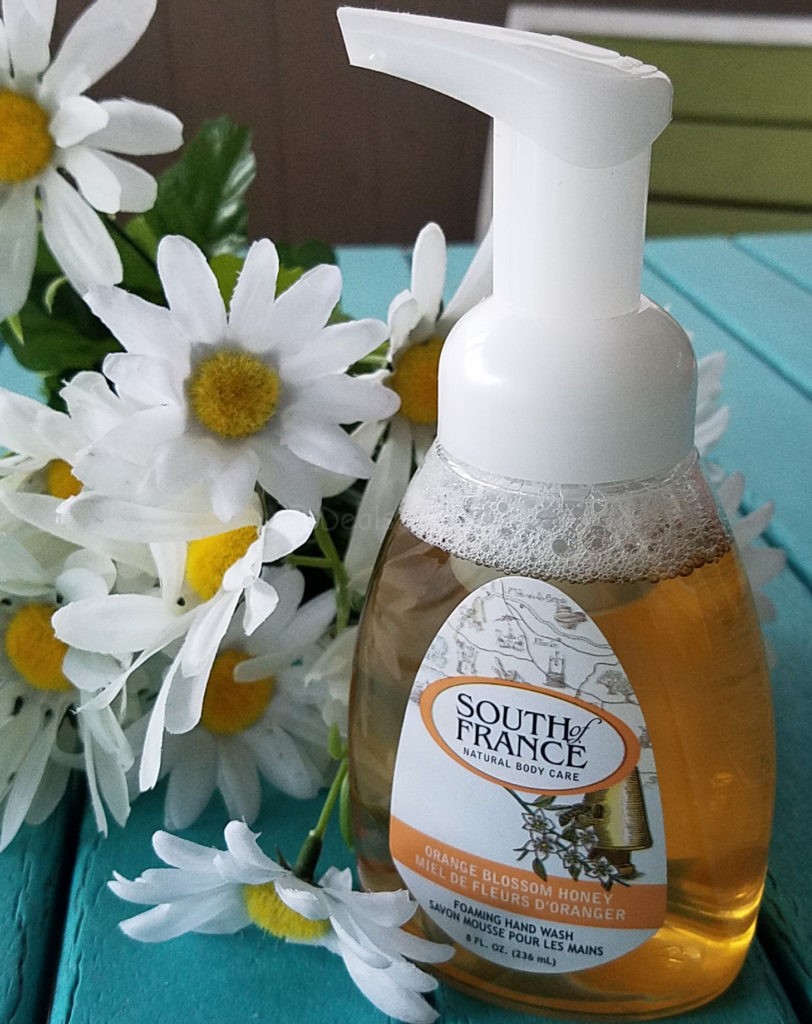 South of France: Orange Honey Blossom Foaming Hand Soap  Review & Giveaway
Often times when I decide to review an item, it is an item that I plan to begin using in my home. The places and ways that I get items range from simple internet searches, to Expo's and Shows.
When I attended the 2017 Natural Products Expo, literally the first company that I saw was South of France. The booth was a large lighted booth, that caught my eye and my senses. The booth showcased the range of products and I was lucky to have the chance to get soap samples at the show as well as a foaming hand soap after the show.