Gourmet Gift Baskets: Chocolate Covered Christmas Pretzels Review + Giveaway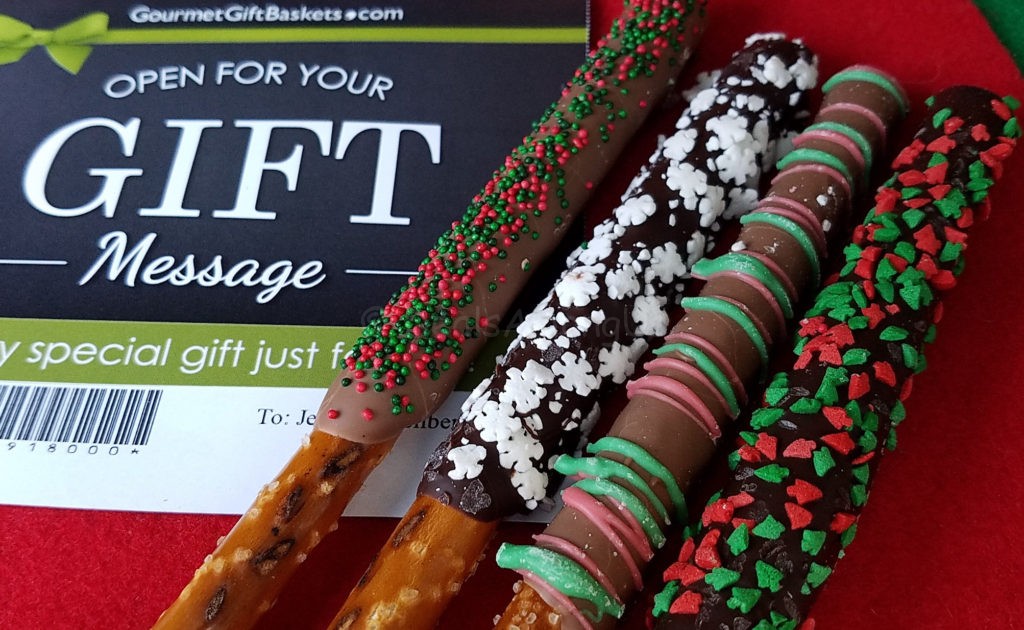 Recently I discovered the art of melting chocolate and the art of covering items in chocolate.
Shortly after I discovered this I attempted to make my own dark chocolate covered pretzels. To say it was difficult to make would be an understatement. The concept of putting sprinkles on the chocolate was way beyond my scope of abilities at the time. It was then I decided that i would purchase these in the future and not attempt to make these again.
When I was contacted recently from GourmetGiftBaskets.com, and saw their Christmas Pretzels I knew that I had to give these a try since they looked so much better than my feeble attempt.