Paper Pumpkin – Bunny Buddies – March 2017 Kit Review + Giveaway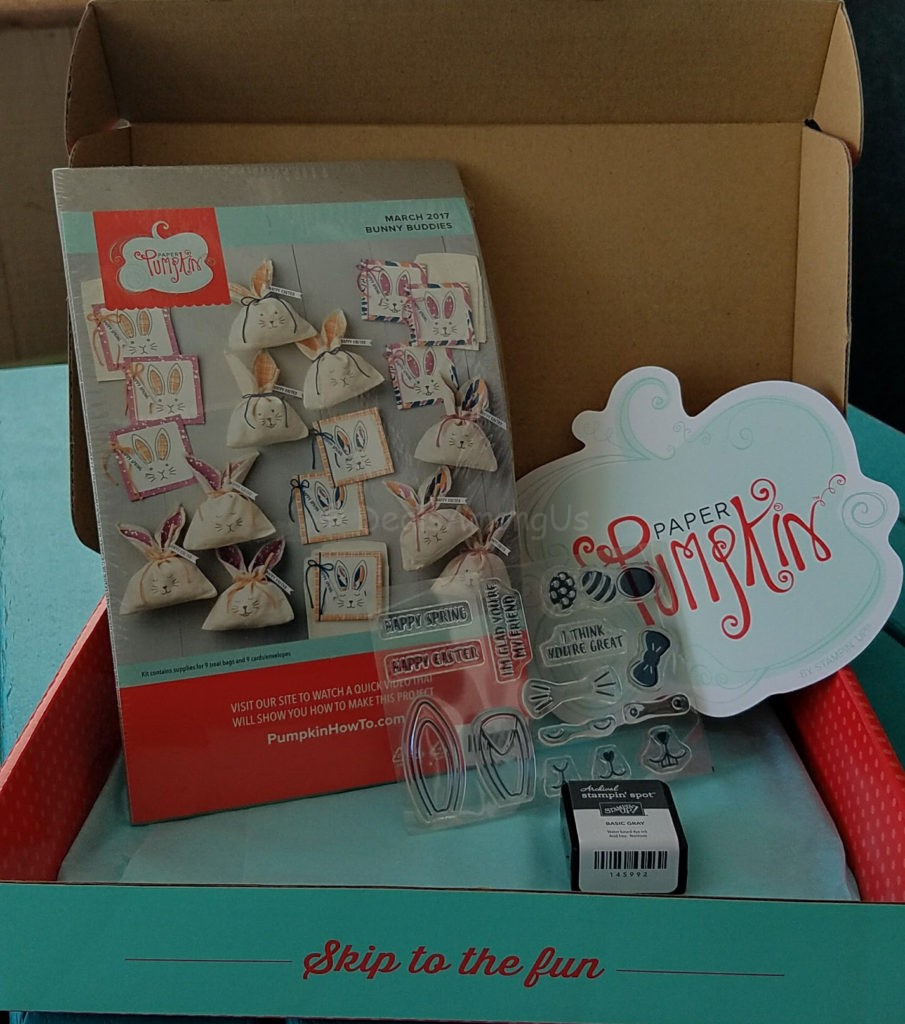 One of my favorite things about Spring is not only are the flowers in bloom with crispy air flowing through our lungs, it is the season of bunnies.
About 5 years, I lived on over 2 acres of land in the more rural area of town. One of my favorite things was when Springtime rolled around, and we would see hopping and fluff in our flower beds. I think bunnies are not only adorable, but they are also a wonderful mascot for this time of year.
Since the bunny is the unofficial official mascot, there is not better way to give Spring treats than in the March 2017 Paper Pumpkin kit "Bunny Buddies".