World of Munchies Snack Box Delivery – Review & Giveaway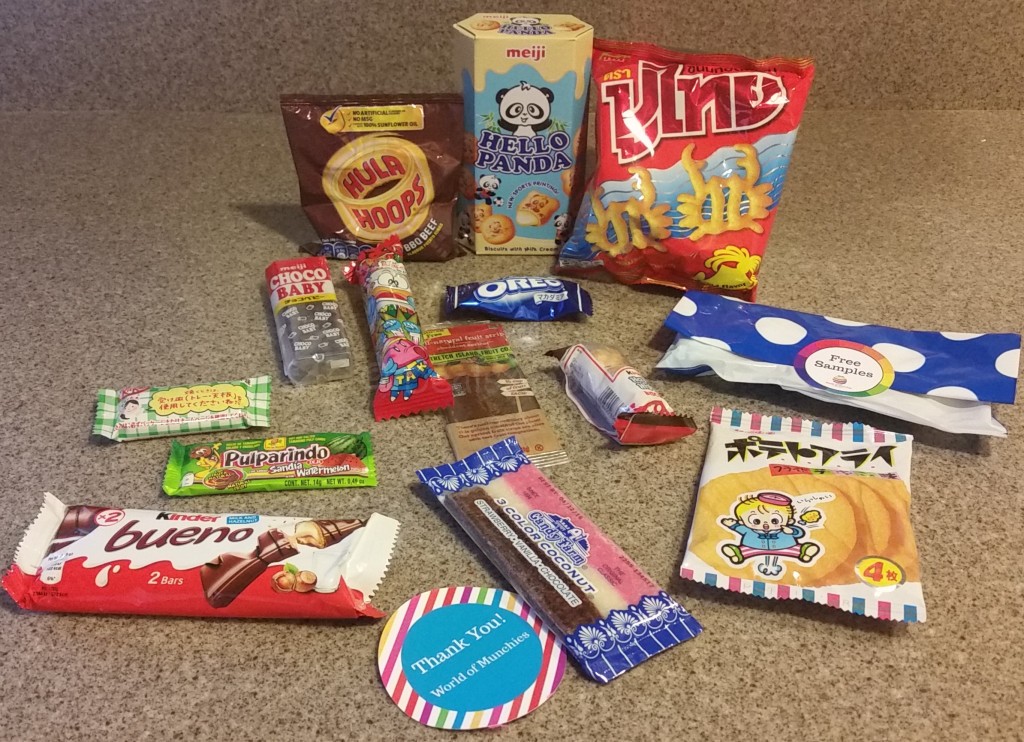 When I was just over 30 years old, I had the opportunity to travel overseas and go to Thailand. I was young, and it was my first time being an entire ocean away that was separating me and my loved ones. It just so happens that I went a mere 5 months after the tsunami hit, that was triggered by the Indian Ocean earthquake. While I never traveled to the tsunami zone, there were plenty of other beaches and coast line's in Northern Thailand that could have fallen victim. I remember being thanked for traveling to Thailand many times over.
On my first night in Thailand after hotel check in, my travel mates and I decided to do two things: the first was watch the traffic on the busy Bangkok streets and the second was to visit the first convenience store we had any recognition of. Apparently traffic laws are much more lax in Bangkok and despite being on the sidewalk, we were almost hit numerous times. Also, as luck would have it, the corner we were on happened to have a convenience store with the green and red coloring we all knew so well.
I decided to take this chance and purchase some treats and I knew. I discovered many treats that trip that had I not tried them, I would have missed out. Since then, I am always on the lookout for new and interesting boxes and I think I have hit the nail on the head with my latest box find – World of Munchies. World of Munchies was started by the mind of an 11-year-old entrepreneur. I can say when you see the selection and diversity of the snacks included, they are not of an 11 year old palate.