KittyRoo Sweatshirt Review + Giveaway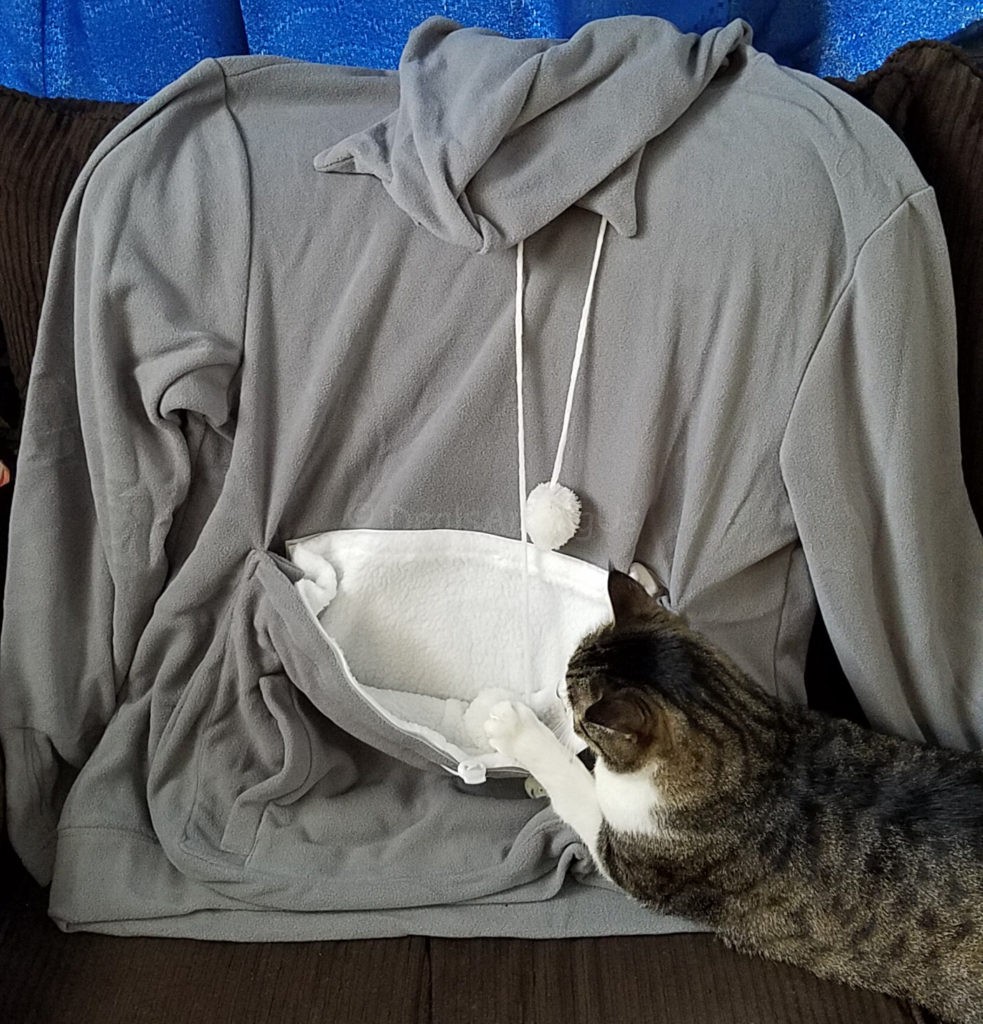 There are many things that pull at my attention throughout the day, the largest being the cats. When I say "the cats" really i mean Maggee. There is nothing that Maggee loves more than attention, and she will take it anytime and anyway she can.
One of her favorite things is to sit on our laps, with paw on the chest and head in prime position to bump into the chins of the humans.
I love this time with her and encourage it more than I probably should. A couple of months ago I started seeing a sweater for cat lovers called the KittyRoo Sweatshirt, Many friends had shared this with me, and after a couple of months, thought it time I get one for review.