Gourmet Gift Baskets: Nostalgic Candy Gift Crate Review + Giveaway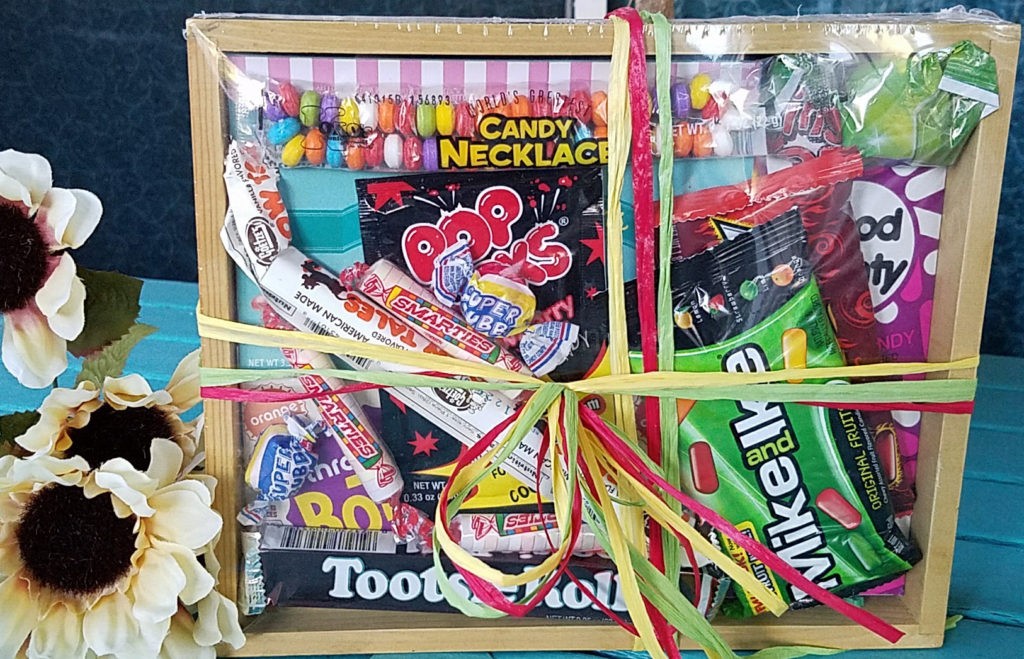 If there is one way to describe me, nostalgic comes to mind. I love to see things from my youth, and have began a collection of old toys and advertisements.
One thing that always reminds me of my childhood is candy. I remember when I was young, my father would take me to breakfast each weekend, and while he sat and chatted with friends, I would go over to the general store in the same center and purchase a couple of pieces of candy. My choices were usually items that would give me more candy, for less cost.
When I was recently contacted by GourmetGiftBaskets.com, and took a little time to peruse their website, I was immediately struck with gift inspiration – the first thing that caught my eye was the Nostalgic Candy Gift Crate.