Socks for Pops – 1 Year Subscription – Sock Club Father's Day Giveaway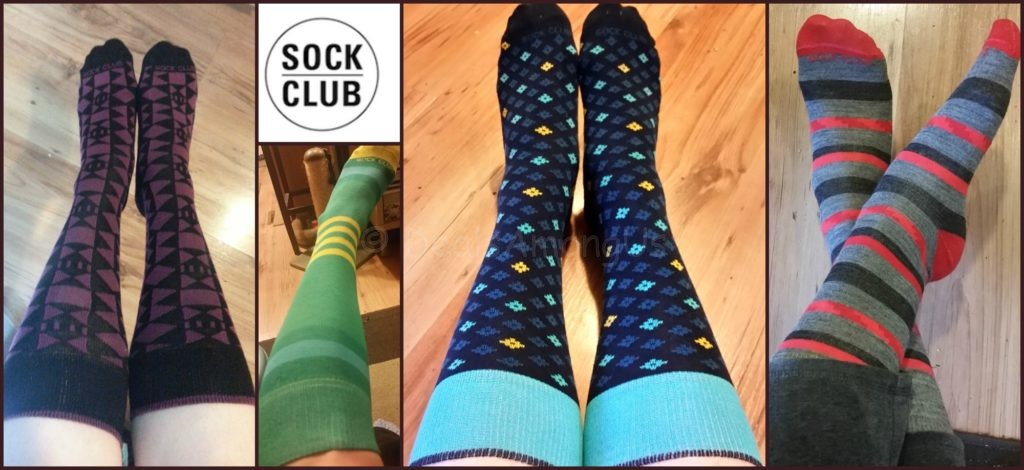 When I was young one of my favorite things to do was steal my father's socks. Generally speaking they were larger and much softer then my socks, and inevitably lost in the abyss that was my own sock collection. It also happens that socks make the perfect gift for every father therefore I am thrilled to have the opportunity to give one reader a 3 month subscription to SockClub.
The products featured in this post were provided to me free of charge courtesy of SockClub in 2015 for review purposes.
SockClub has offered one (1) 12 month subscription to their monthly sock subscription service to one lucky reader!
SockClub is a monthly membership club that packages the months sock selection in a 8×11 "Sock Club" branded cardboard envelope  wrapped brown bag package with a red wax seal in the middle. Each sock selection contains a letter that explains the inspiration behind the current months selection.
Be sure to check out my previous reviews of SockClub
If you are a sock lover or liker, I would HIGHLY recommend giving Sock Club a try!
***COUPON CODE****
Enter "DEALSAMONGUS10" for 10% off Sock Club subscriptions
Sock Club's Monthly Subscriptions are available in 4 different monthly options:
Pay as you go/Month to Month/$12.00
3 months/$36.00
6 months/$72.00
12 months/$132.00
Adult Male/Adult Female/Kid Male and Kid Female Styles Available
Shipping within the United States is included in monthly cost
Shipping anywhere in the world is an additional $1.00 for Pay as you go and 12 Month plans
Shipping anywhere in the world is an additional $2.00 for 3 and 6 months subscriptions.
********************************************************
In addition to having a Sock of the Month Club, Sock Club also offers a host of other options including Bulk Sock Subscriptions, GIft Sock Subscriptions, Men's Sock Subscription, Women's Sock of the Month and Wedding Socks.
Be sure to see past socks available on Sock Club's Online Store.
You can also find Sock Club on Facebook, Twitter, Pinterest and Instagram
***********************************************************
GIVEAWAY: Sock of the Month Club from Sock Club Subscription is giving a one year subscription to one of my readers! (1) Winner will receive their choice of an Adult Male, Adult Female, Kid Male or Kid Female (1) year membership. ***This is a $132.00 value*** Open to all residents in US, Canada and beyond (be sure to check website to verify delivery to your address). Photos above are representative of what will be received and winner's sock selections will differ from the above photos but be comparable. I will be randomly choosing 1 person on June 9th (6/9/2018) to receive (1) one 12 month subscription to SockClub!! To enter complete the entries below! Winner will be notified by DealsAmongUs by email and prize will be fulfilled by SockClub.com! Remember you have 48 hours to claim prize, or I will choose another winner. GOOD LUCK!!!