Classic Quilty Box – November 2018 Review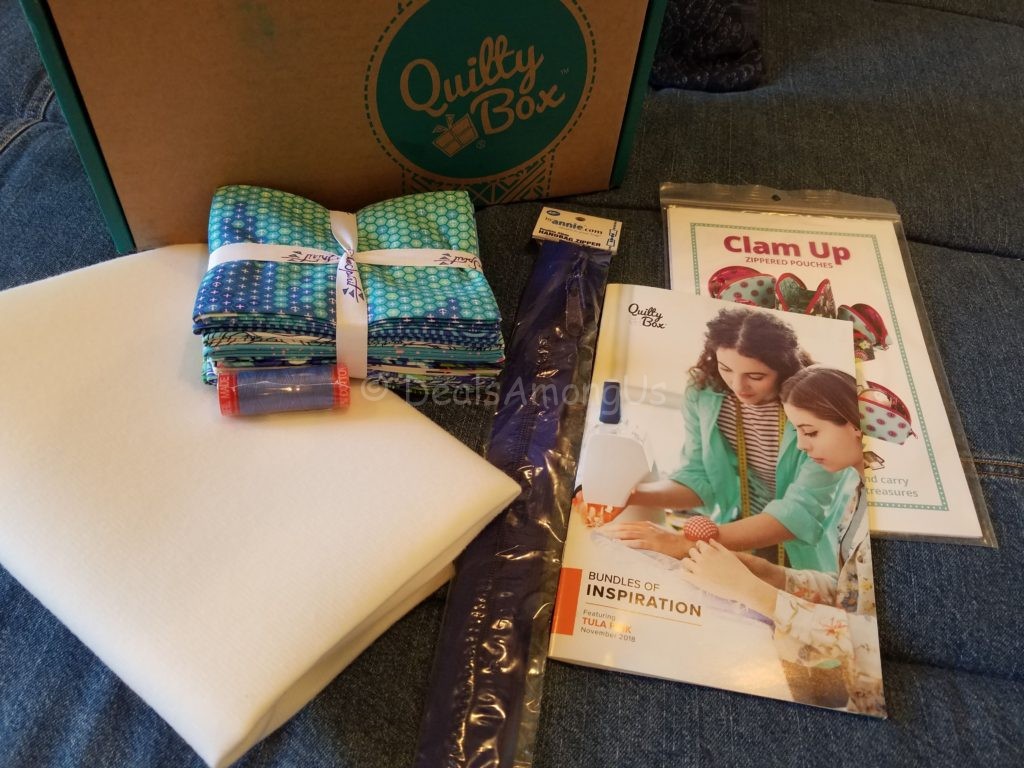 As a crafter, one of the crafts that is in my bag-of-tricks is sewing. I love the idea that I can take a flat piece of fabric and within a couple of hours, create something useful for human, k-9 or feline.
When I received the November 2018 Quilty Box I was pleasantly taken back to the beach with the Zuma Fabric Bundle and the bright colors. 
The products featured in this post were provided to me free of charge courtesy of Quilty Box. This post may have affiliate links but this in no way will influence the review to follow and all opinions are my own.
I received the November 2018 Quilty Box that included the following items:
Zuma Fabric Bundle by Tula Pink for Freespirit Fabrics Bundle with Aurifil Thread: Created by Tula Pink this collection is full of blues and greens that would make a gorgeous project or quilt. The thread is a gorgeous blue color that coordinates well with the fabric.
Double-Sided Zipper – by Annie: This is a double-sided zipper that would make a perfect pouch or bag closure. The blue matches this months fabric and is as vibrant as the fabric.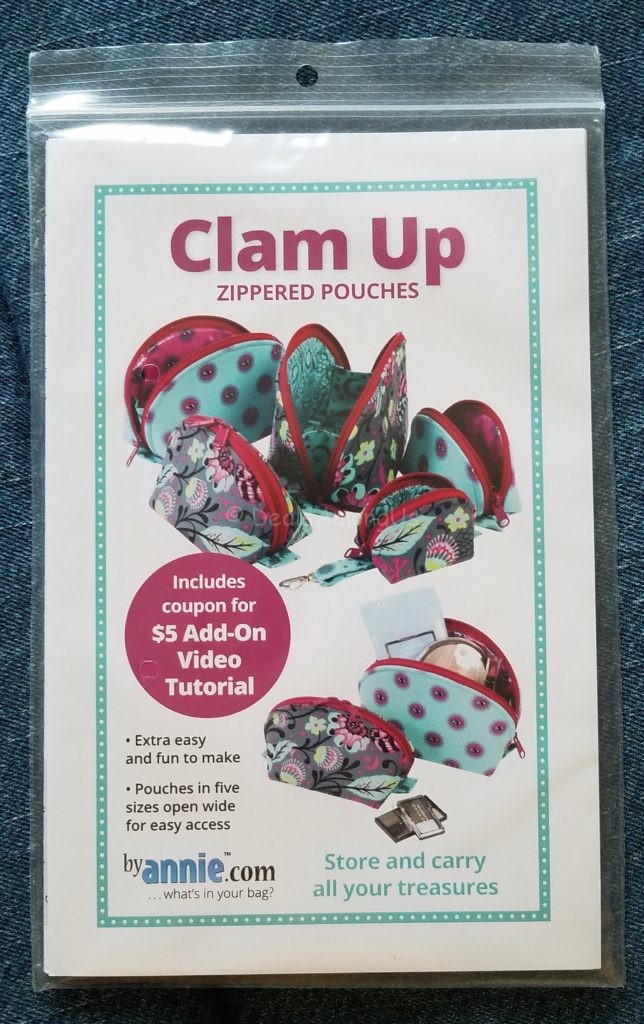 Clam Up Pattern by Annie: This is a pattern for zippered pouches in 5 different sizes, ranging from makeup size to taking your kindle on the go!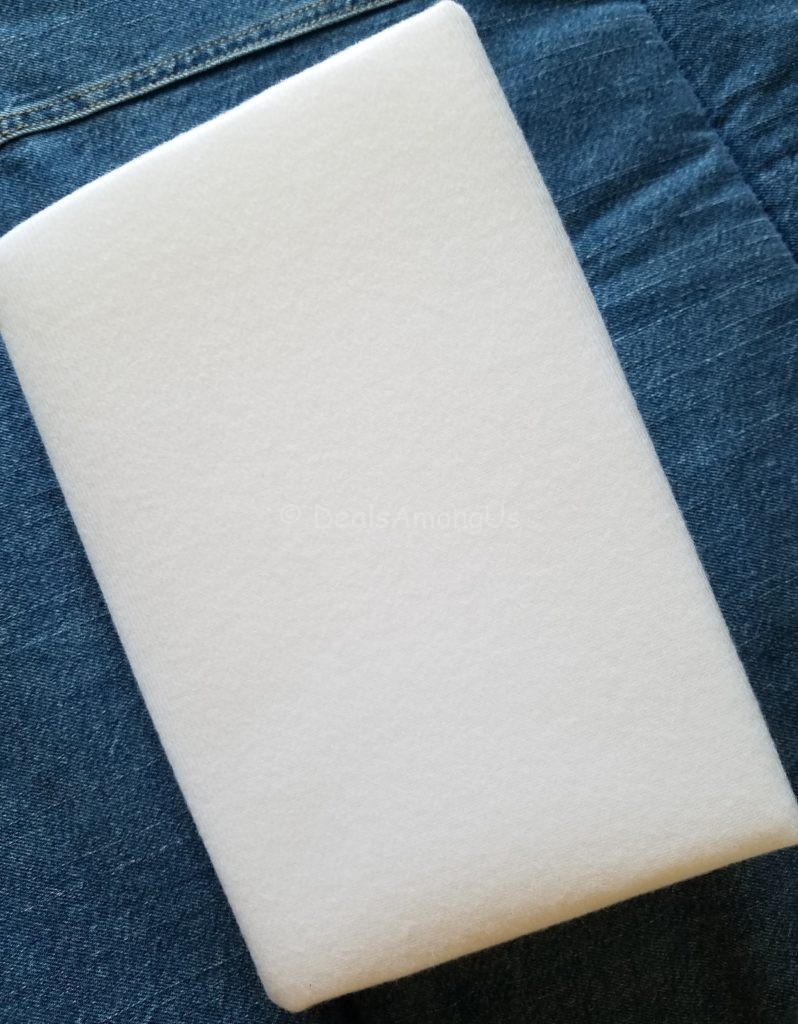 Soft and Stable by Annie: I had never heard of this fabric interior item before and I wish I had. This replaces batting or other fusible interfacings while giving your pouch a firm foundation and sides. This is washer and dryer safe, and is easy to work with.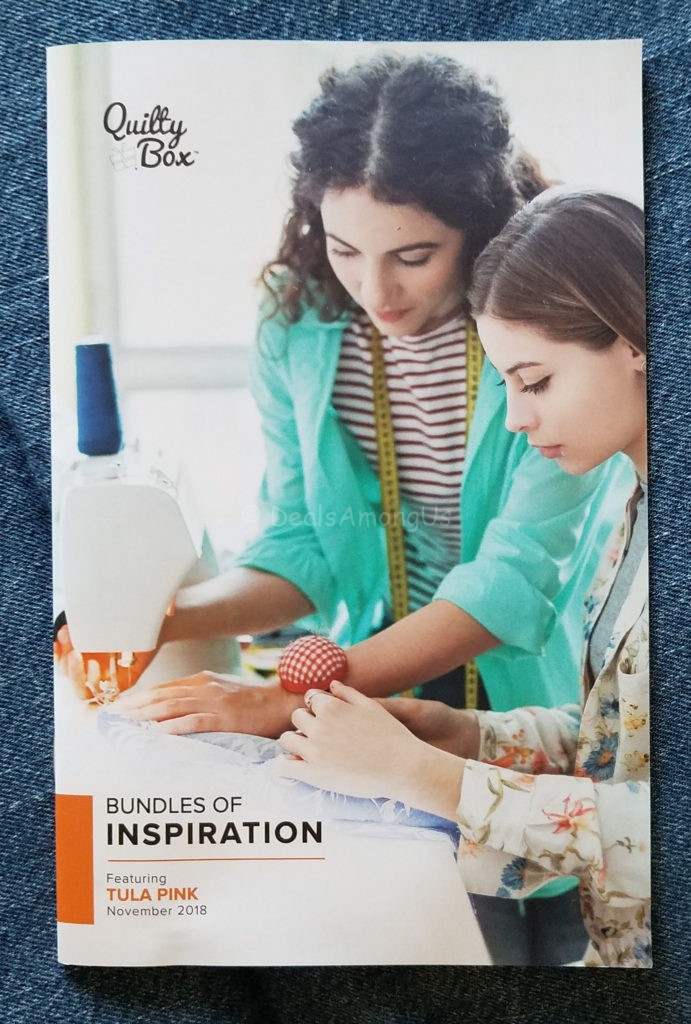 Also included is a magazine with interviews, inspiration, patterns and sneak peeks to whats ahead.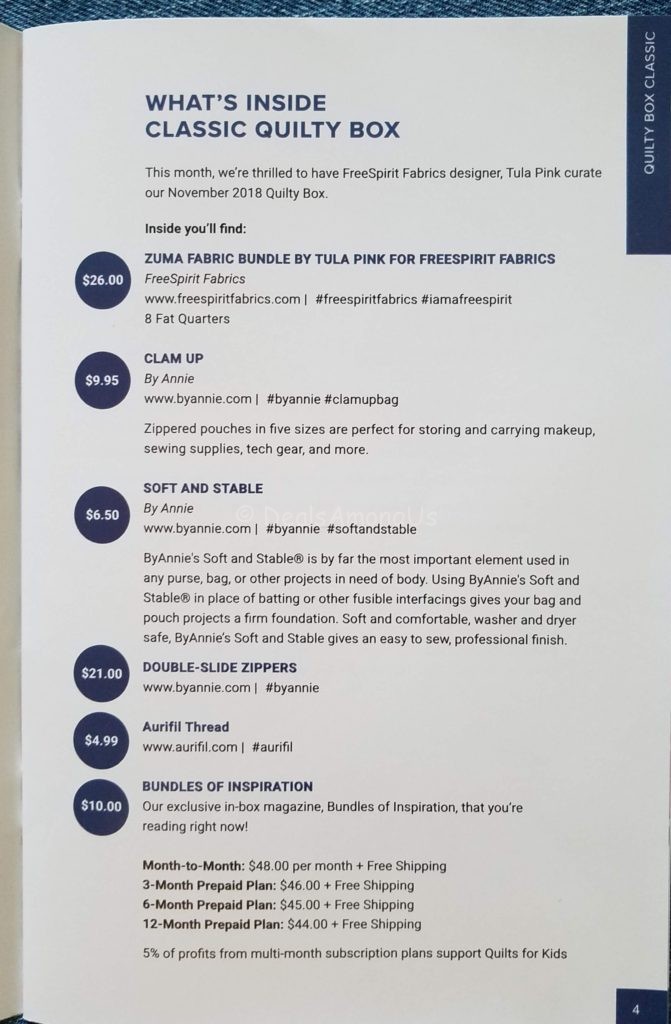 There is a manifest that gives the cost and details of each item in the box.
I LOVED this box, and I love that quilters and crafters have a monthly box that delivers the items needed to create a sophisticated and stylish projects and quilts!
If you have a crafter or quilter – get them a Quilty Box!!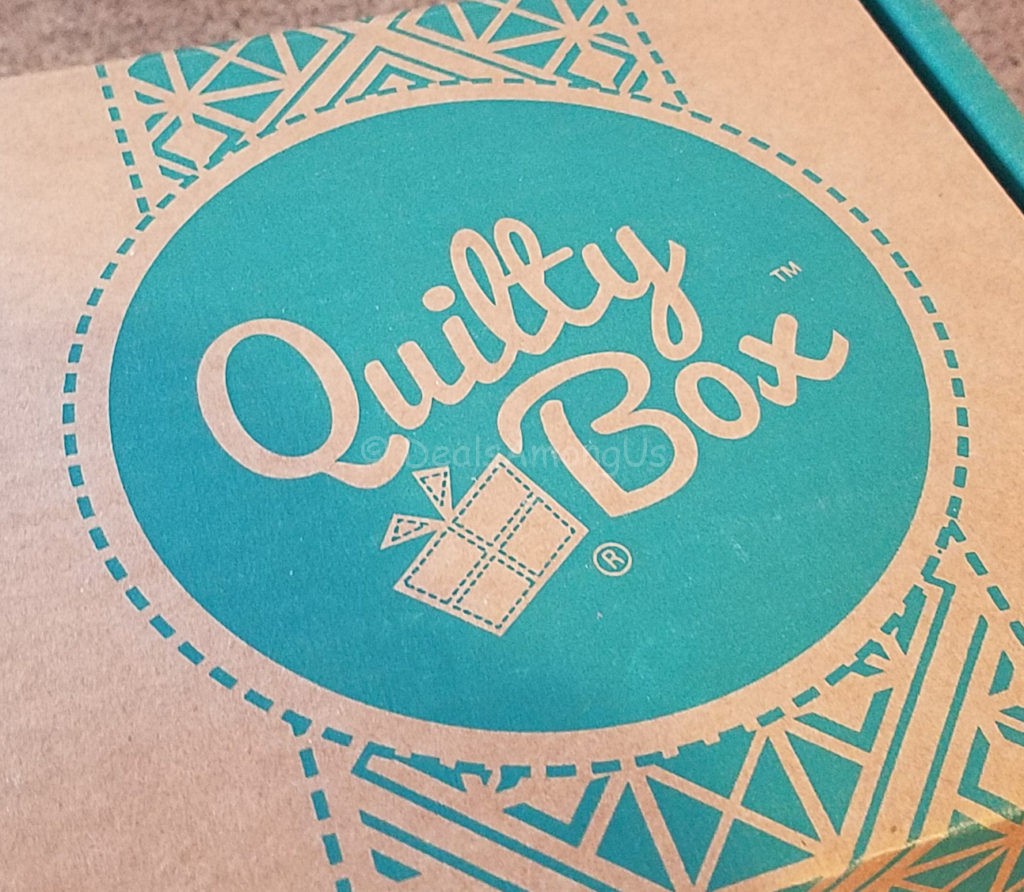 ********************************
Quilty Box Classic – Starting at $48.00/month with free shipping
Jinny Beyer Box – Starting at $64.99/month
Quilty Paper Piecing Box – Starting at $34.99/month
Quilty Box Mini – Starting at $23.99/month
**************************
Click here to learn more about Quilty Box
You can find Quilty Box on Facebook, Pinterest, Twitter and Instagram
Save