Classic Quilty Box
January 2019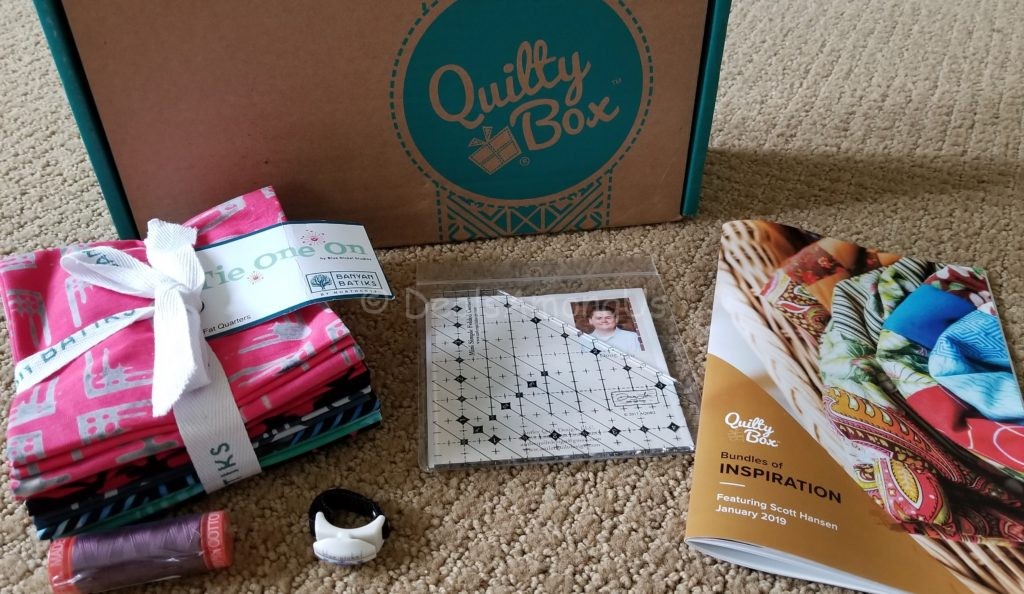 As a crafter, one of the crafts that is in my bag-of-tricks is sewing. I love the idea that I can take a flat piece of fabric and within a couple of hours, create something useful for human, k-9 or feline.
When I received the January 2019 Quilty Box I immediately had ideas on how to put the enclosed Tie One On-Fabric into my craft to-do pile.
The products featured in this post were provided to me free of charge courtesy of Quilty Box. This post may have affiliate links but this in no way will influence the review to follow and all opinions are my own.
I received the January 2019 Quilty Box that included the following items:
Tie One On-Fabric Bundle by Scott Hansen for Banyan Batiks with Aurifil Thread: Created by Scott Hansen for Banyan Batiks this collection reminded me of the 70's and space. This is collection was inspired by mid-centruy neckties. The Aurifil thread is a wonderful purple that coordinates well with this fabric.
Blue Nickel Studios Thread Cutterz: These are simple thread cutters that fit on your fingers. These are good for fabric quilting and crafting all the way to gift wrap – these do it all.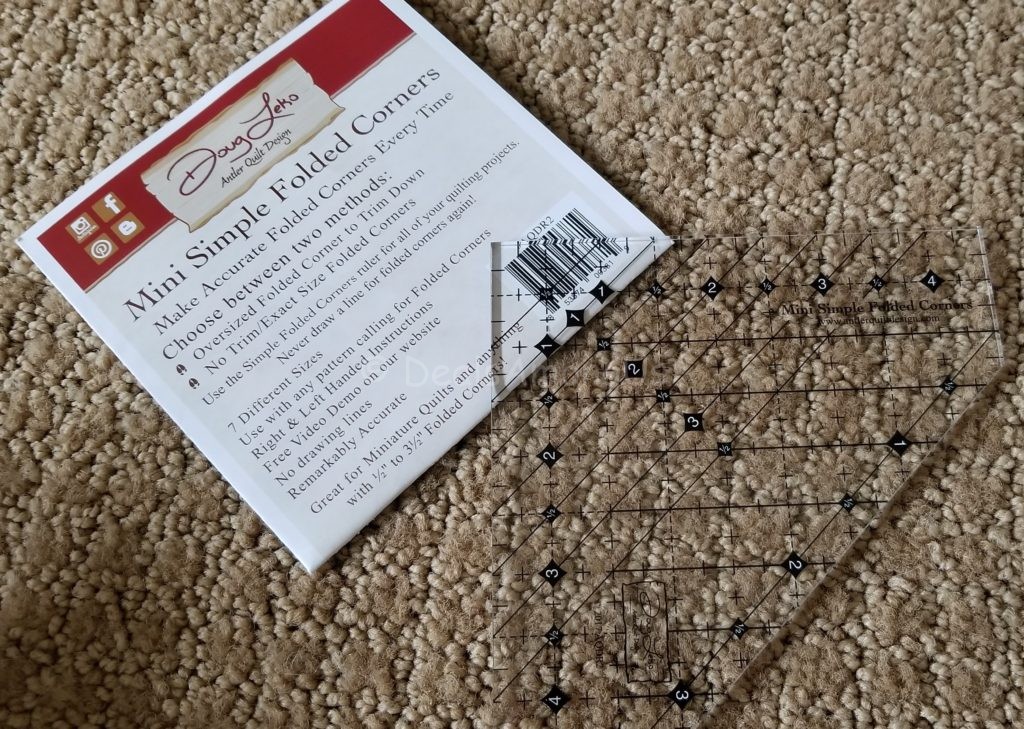 Mini Simple Folded Corners Ruler: If you are like me, you find corners a bit intimdating, and this rilers makes it easier. This is for corners that are less than 4.5 inches, and can have trimmed corners or oversize – it is up to you and the project your are doing.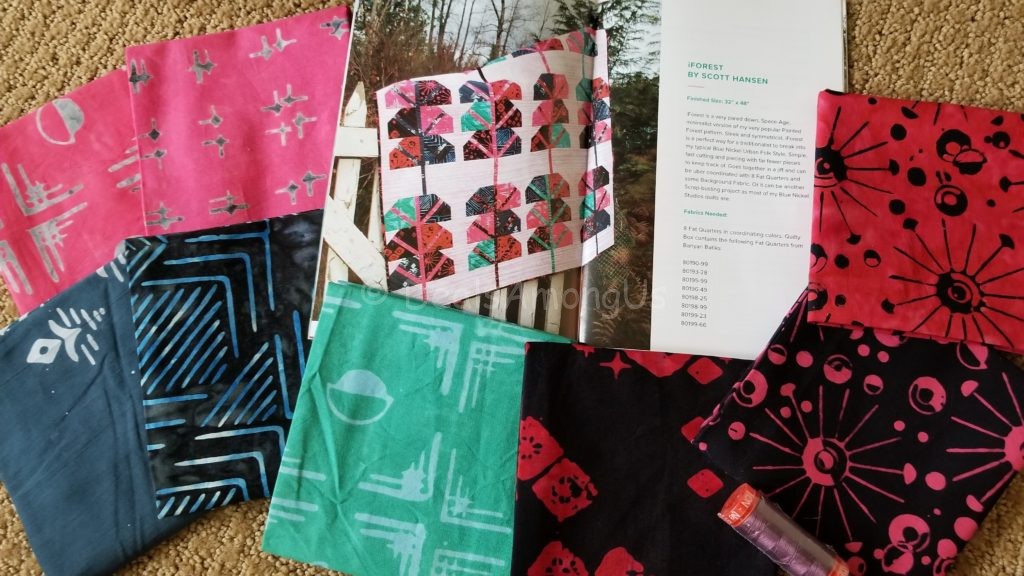 January Pattern – IForest: This is a space-age pattern that is easily completed and can be made with the enclosed fabric! I loved this pattern, and am super excited to complete it!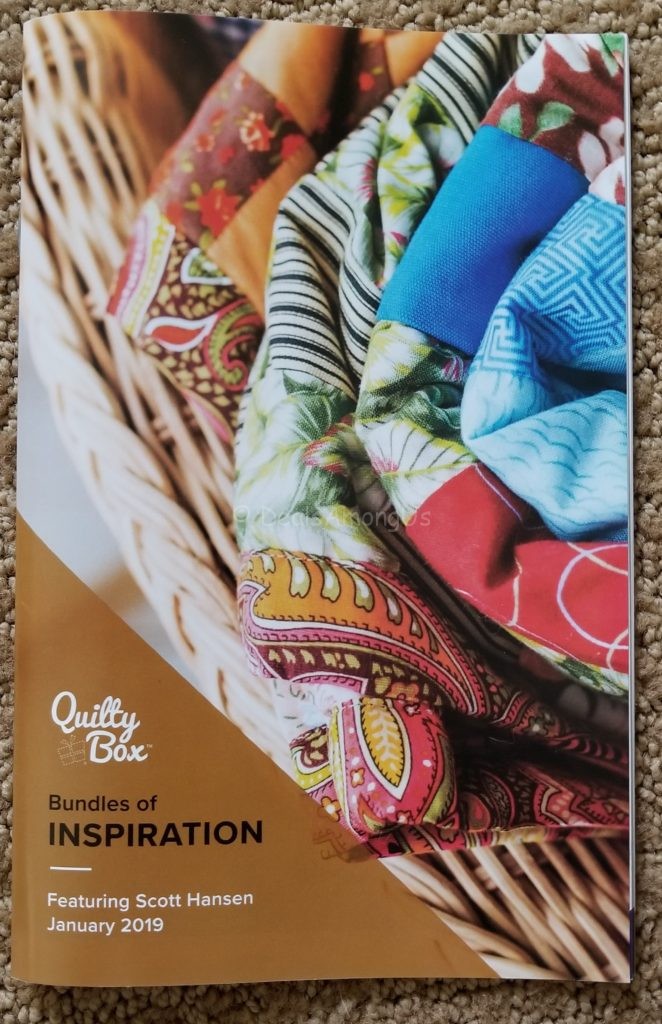 Also included is a magazine with interviews, inspiration, patterns and sneak peeks to whats ahead.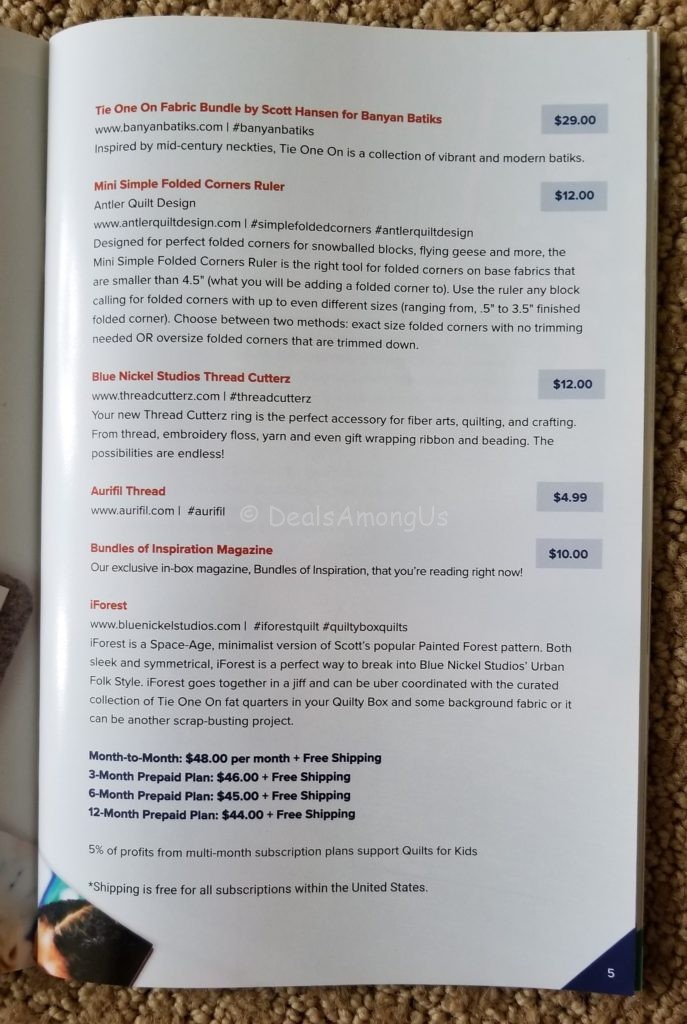 There is a manifest that gives the cost and details of each item in the box.
I LOVED this box, and I love that quilters and crafters have a monthly box that delivers the items needed to create a sophisticated and stylish projects and quilts!
If you have a crafter or quilter – get them a Quilty Box!!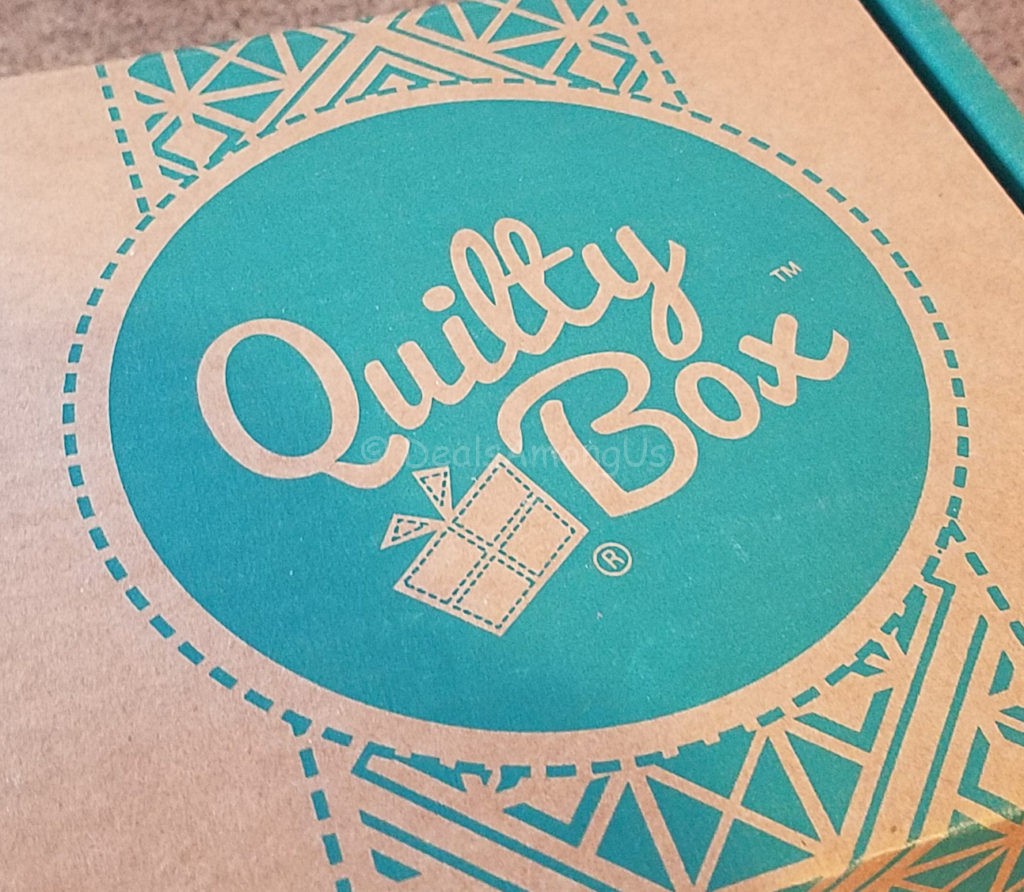 ********************************
Quilty Box Classic – Starting at $48.00/month with free shipping
Quilty Paper Piecing Box – Starting at $34.99/month
Quilty Box Mini – Starting at $23.99/month
**************************
Click here to learn more about Quilty Box
You can find Quilty Box on Facebook, Pinterest, Twitter and Instagram
Save