Classic Quilty Box
February 2019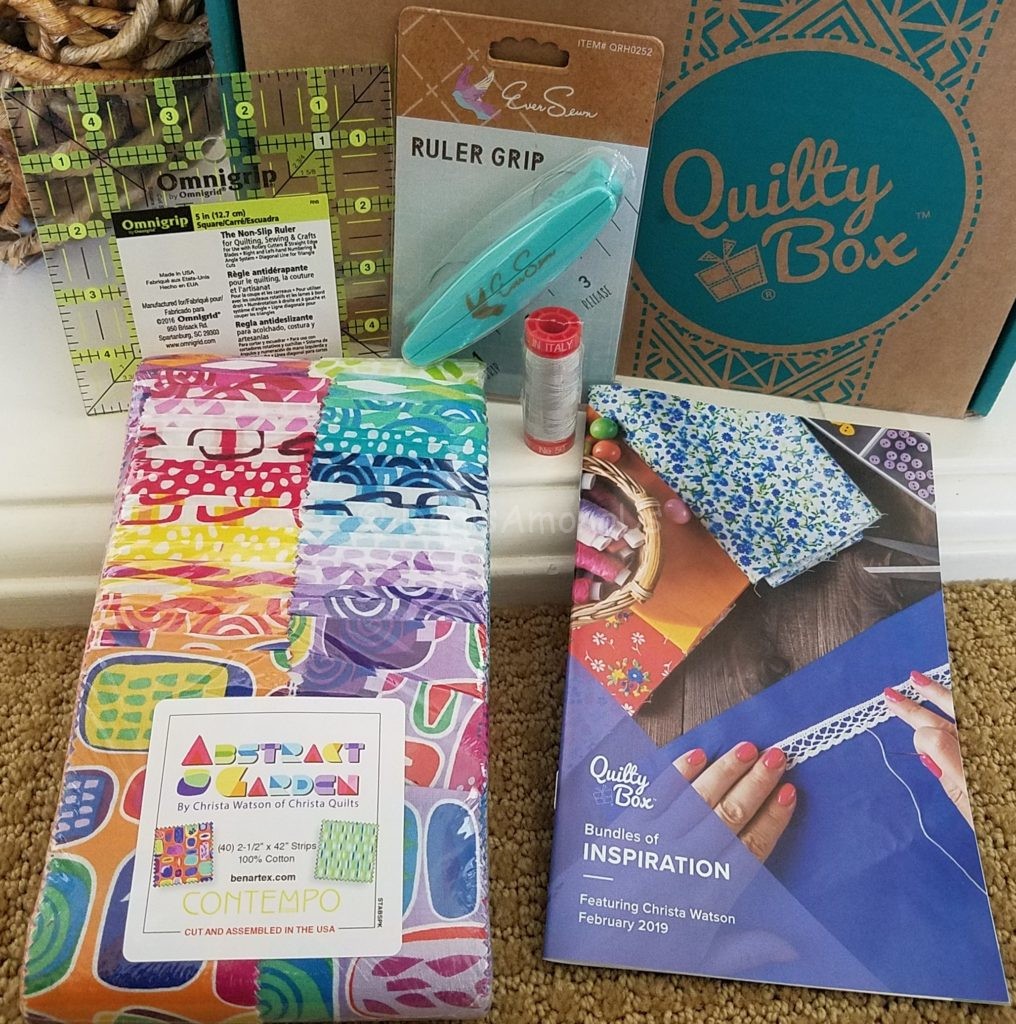 As a crafter, one of the crafts that is in my bag-of-tricks is sewing. I love the idea that I can take a flat piece of fabric and within a couple of hours, create something useful for human, k-9 or feline and the February 2019 Quilty Box is perfect for that exact purpose.
The products featured in this post were provided to me free of charge courtesy of Quilty Box. This post may have affiliate links but this in no way will influence the review to follow and all opinions are my own.
I received the February 2019 Quilty Box that included the following items: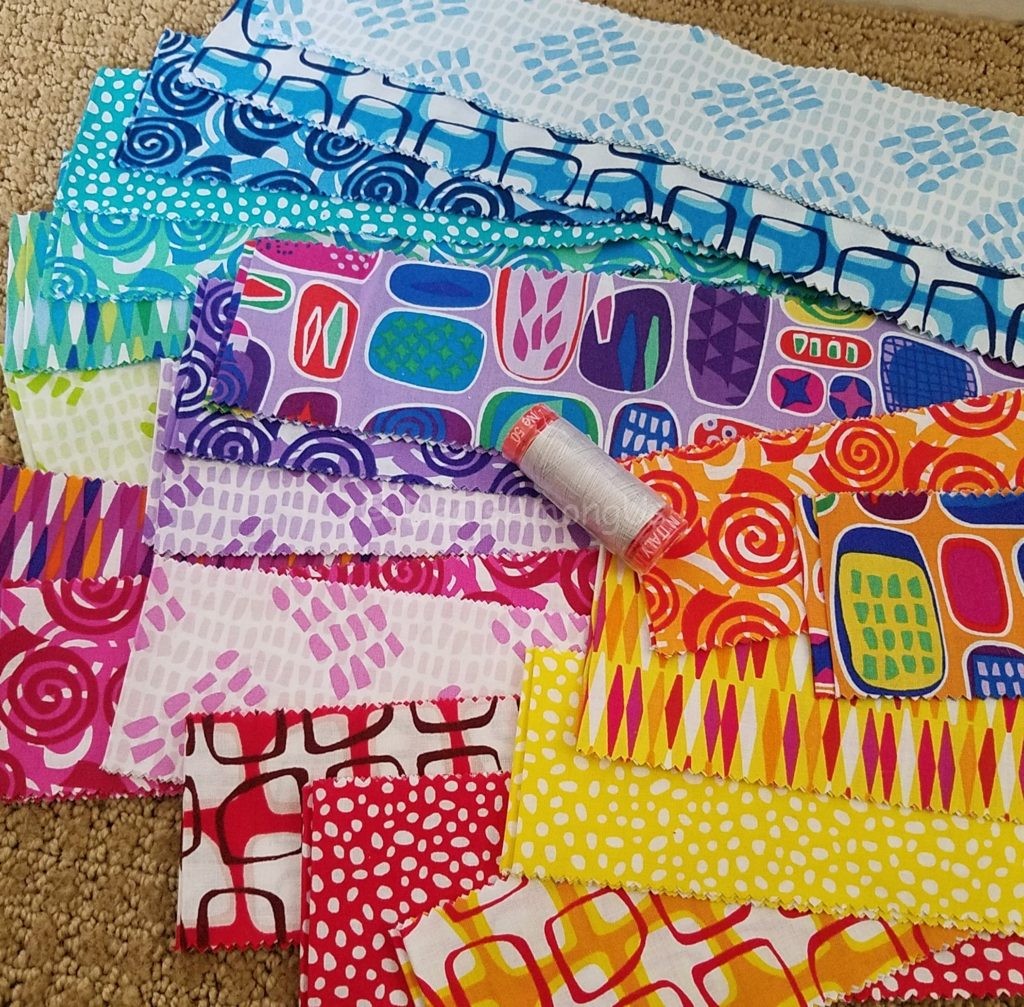 Abstract Garden Strip-pies By Christa Watson for Benartex Contempo Studio: Created by Christa Watson for Benartex Contempo Studio this collection is full of color, design and a genuine love for gardens and the outdoors, This is precut into 2.5 thick strips making it easy to use and allowing for less cutting overall. The Aurifil thread is a wonderful neutral color that coordinates well with this fabric and is a 50wt thread.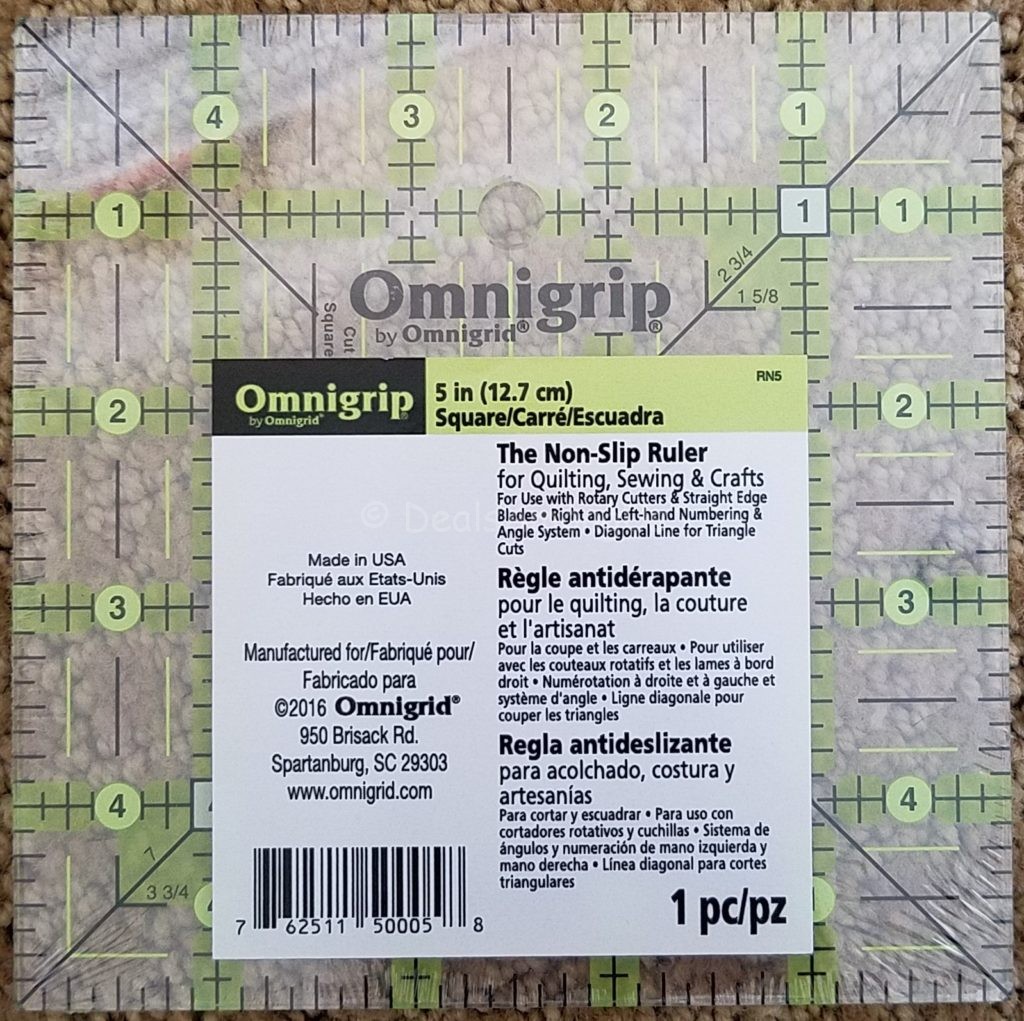 Omni Grid 5″ Ruler: I personally love to have square rulers that alow for easy cutting and easy measuring and this 5″ ruler is the perfect size for squares.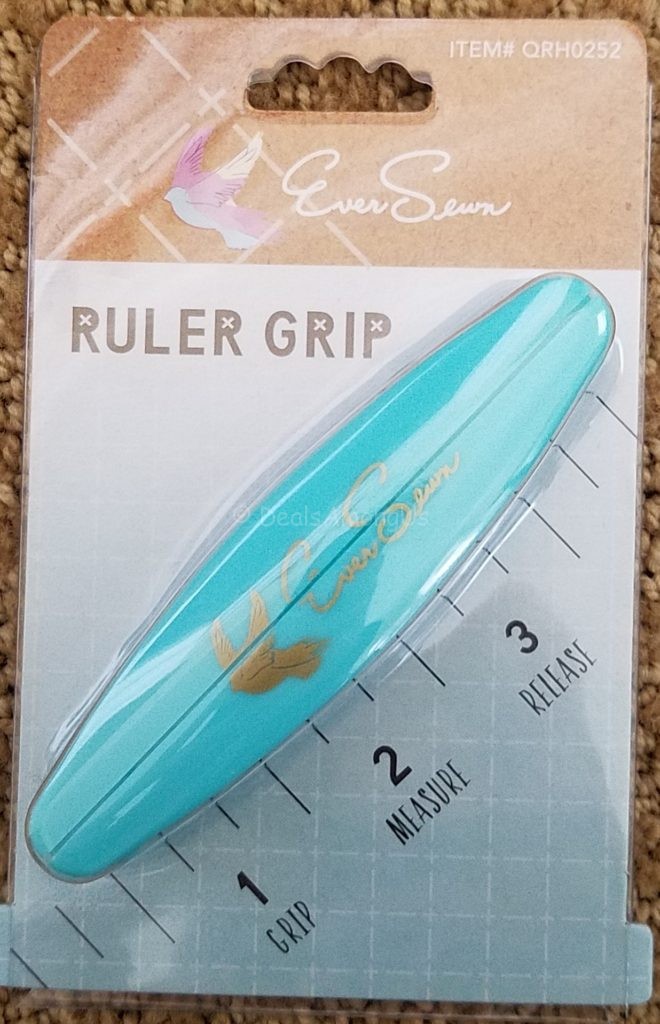 Eversewn Ruler Grip: With 2 suction cups that can grip rulers securely it helps to measure easily, accurately and most importantly comfortably.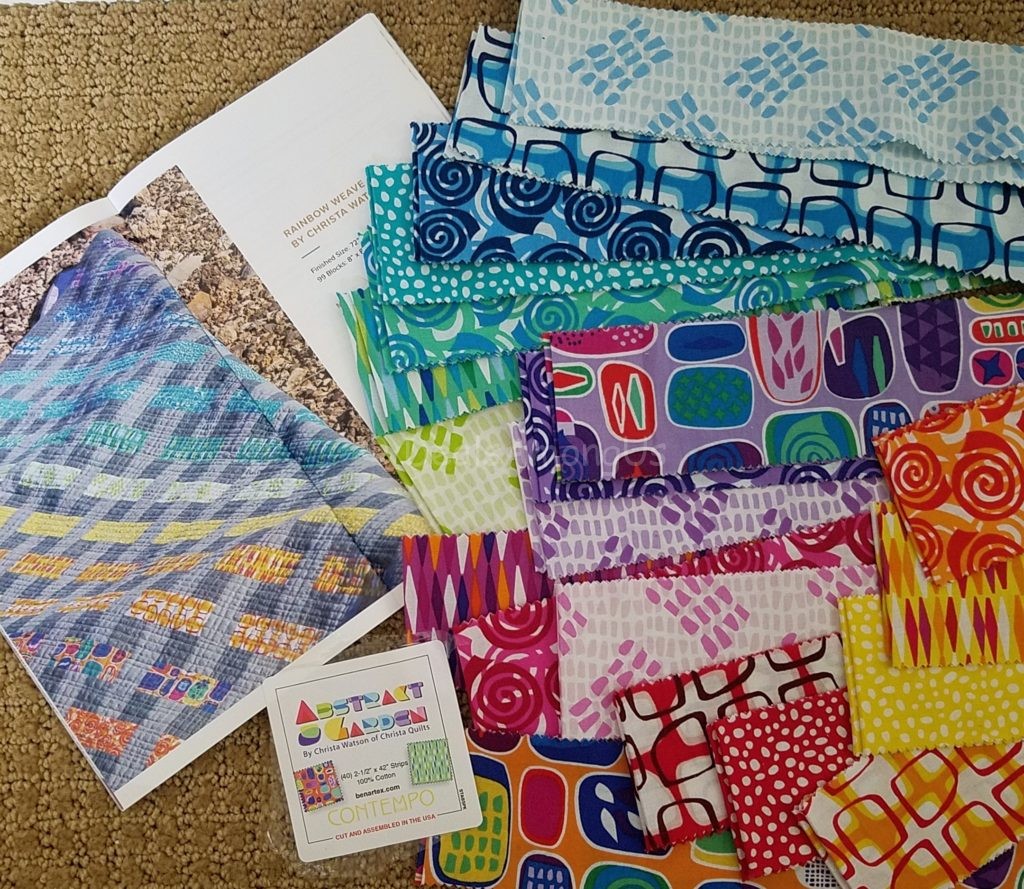 February Pattern – Rainbow Weave Pattern: I love anything rainbow and this months pattern uses the enclosed fabric to create a colorful and inspired quilt.! I loved this pattern, and am super excited to complete it!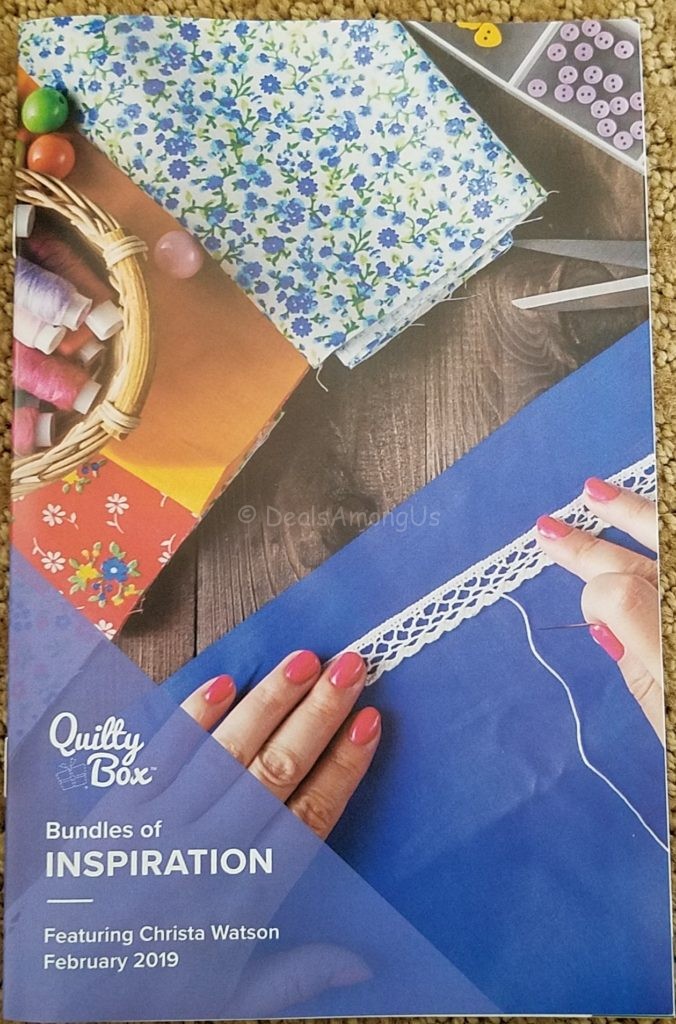 Also included is a magazine with interviews, inspiration, patterns and sneak peeks to whats ahead and a manifest that gives the cost and details of each item in the box.
I LOVED this box, and I love that quilters and crafters have a monthly box that delivers the items needed to create a sophisticated and stylish projects and quilts!
If you have a crafter or quilter – get them a Quilty Box!!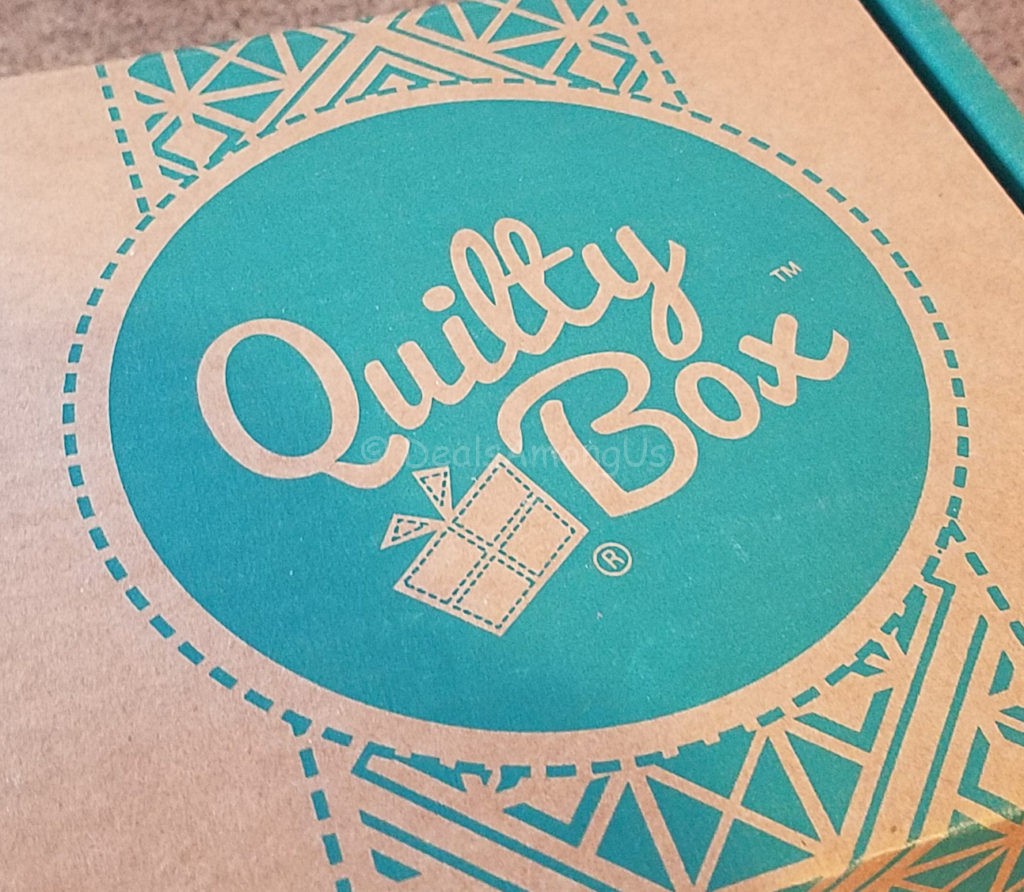 ********************************
Quilty Box Classic – Starting at $48.00/month with free shipping
Quilty Paper Piecing Box – Starting at $34.99/month
Quilty Box Mini – Starting at $23.99/month
**************************
Click here to learn more about Quilty Box
You can find Quilty Box on Facebook, Pinterest, Twitter and Instagram
Save