Classic Quilty Box – December 2018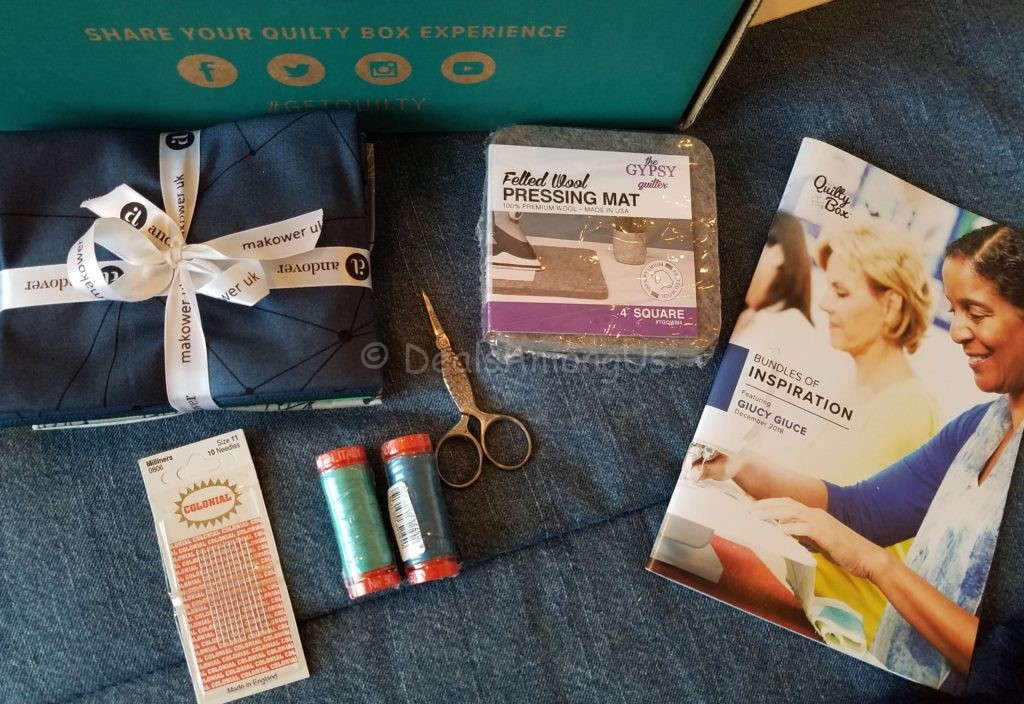 When I received the December 2018 Quilty Box I was immediately in deep like to the fabric and began thinking how it can be used.
The products featured in this post were provided to me free of charge courtesy of Quilty Box. This post may have affiliate links but this in no way will influence the review to follow and all opinions are my own.
I received the December 2018 Quilty Box that included the following items: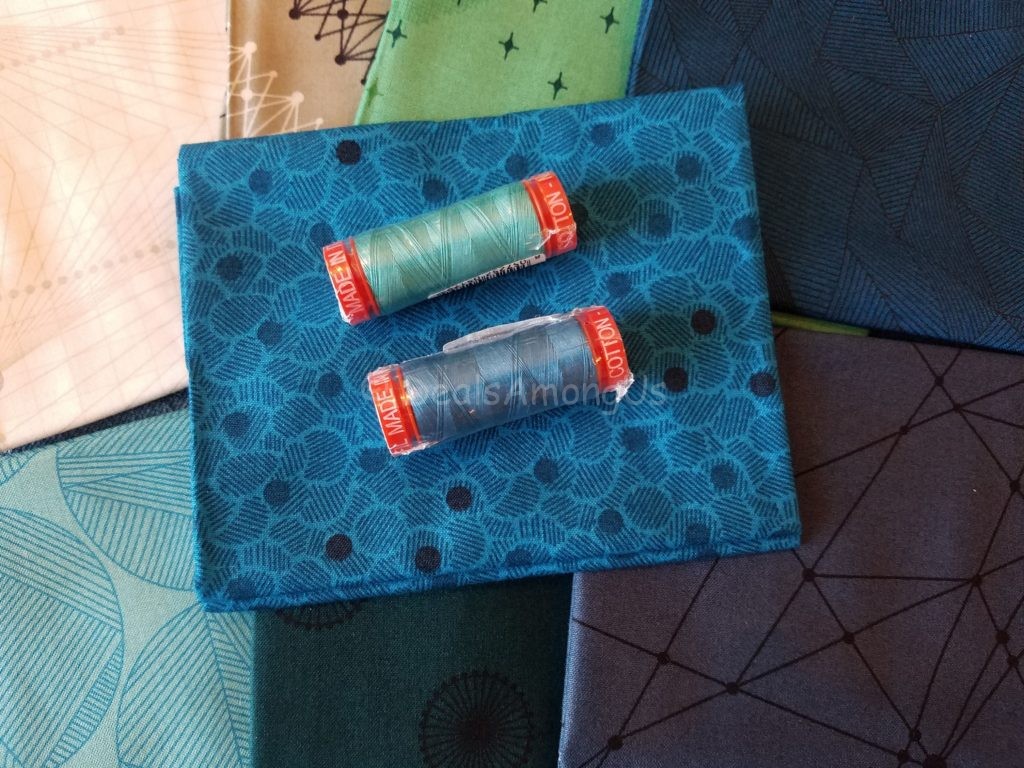 Quantum Fabric Bundle by Giucy Giuce for Andover Fabrics with Aurifil Thread: Created by Giucy Giuce this collection is full of blues and greens that would make a gorgeous project or quilt. The threads are gorgeous teal blue and iceberg that coordinates well with the fabric.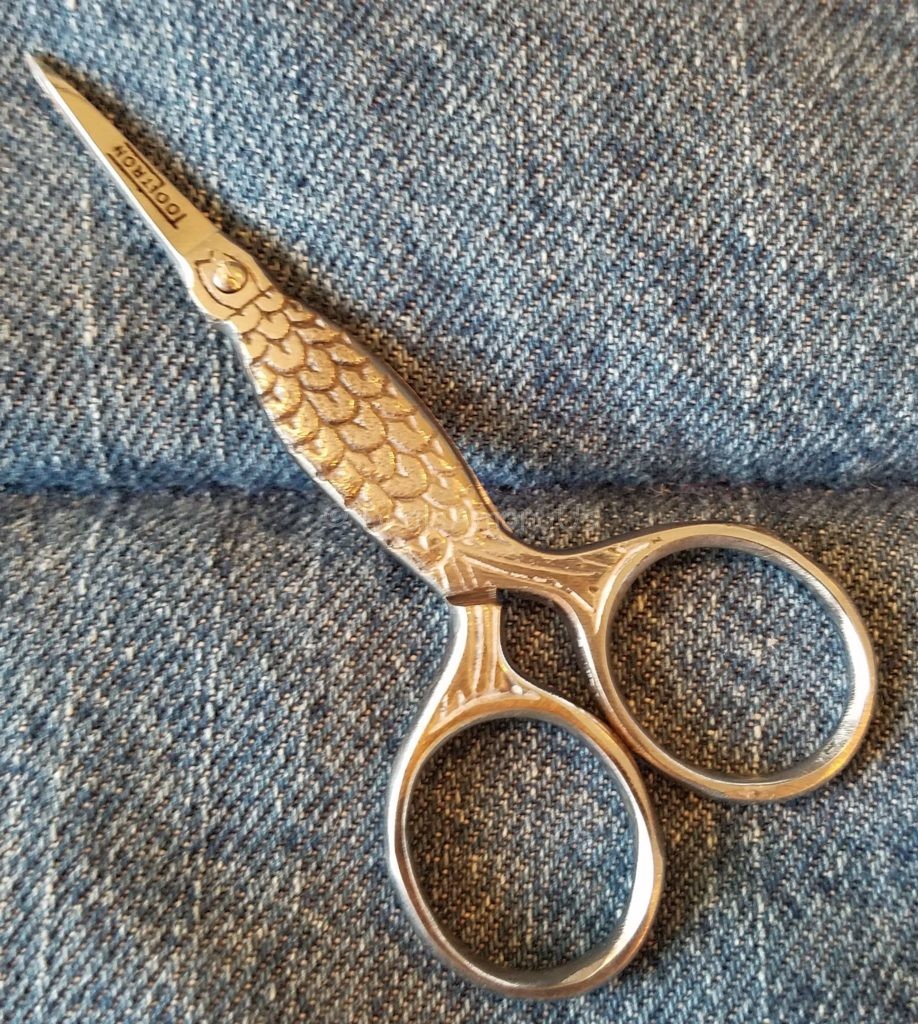 Fish Scissors: Every crafter needs a smaller pair of scissors and this fish scissors are TSA travel-friendly and have a 3.5 inch point, with stainless steel. These will be your new go-to scissors.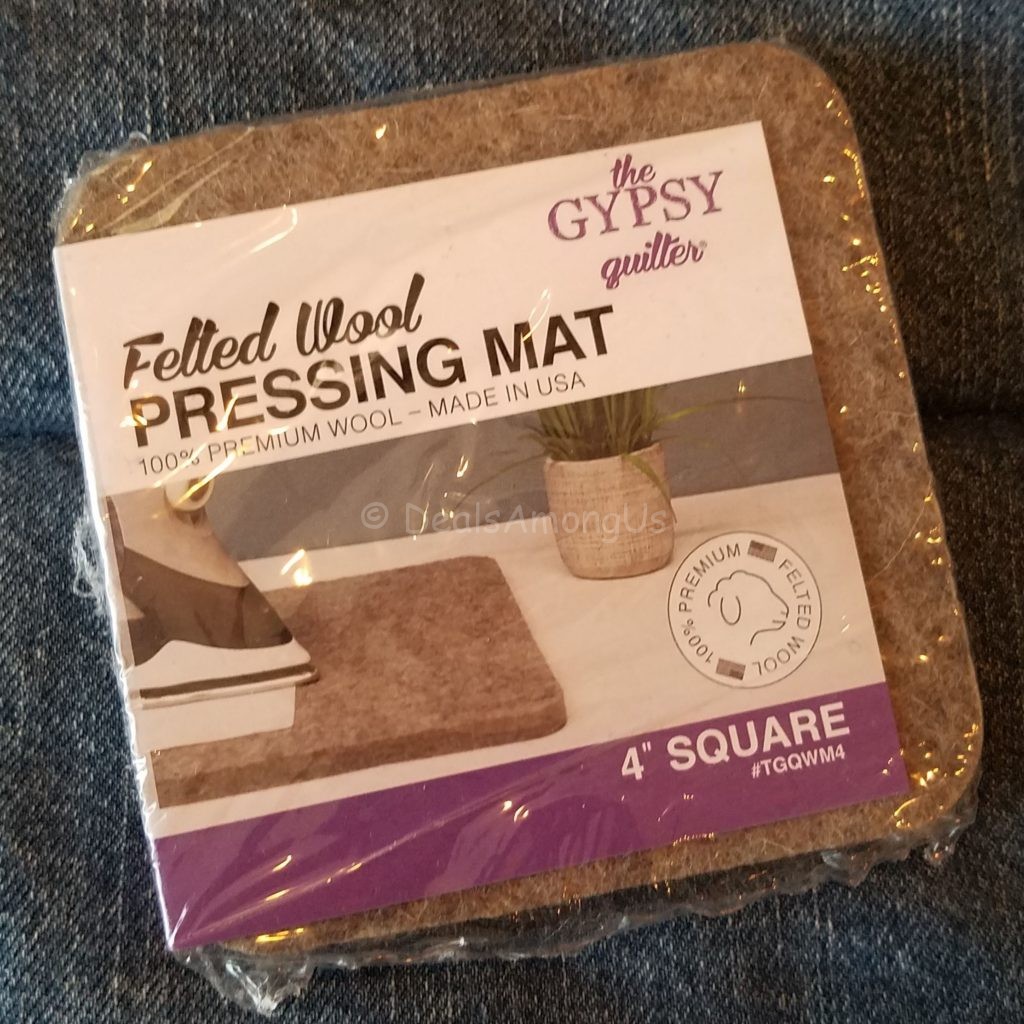 4×4″ Felted Wool Pressing Mat: This will help you press any block with simplicity and ease, this is 100% felted wool and absorbs seasm and stitches pressing both sides at once.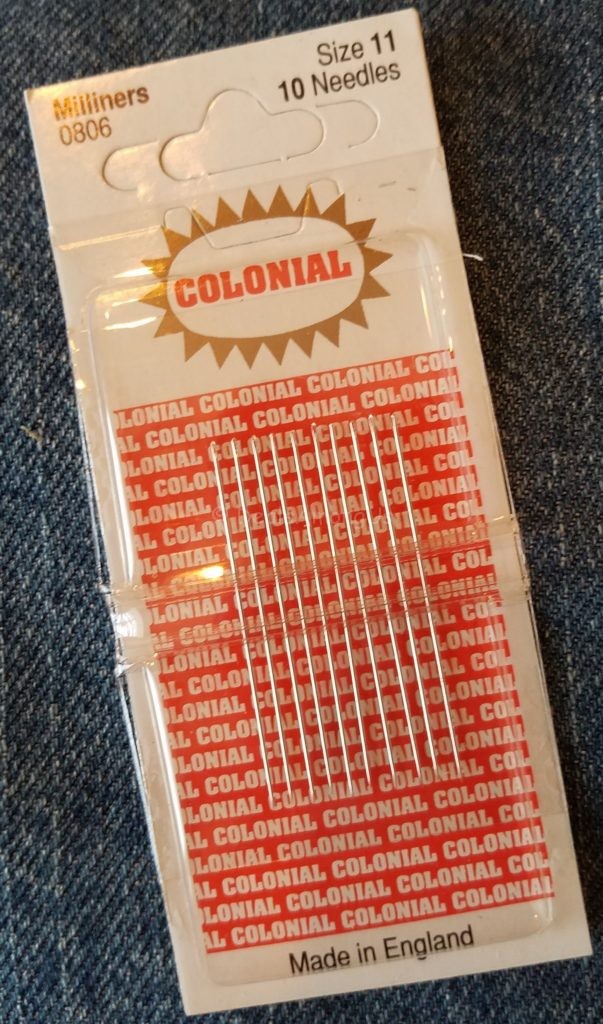 Colonial Needles: Every sewer needs hand needles, and this is a simple set that will make your sewing easy and smooth.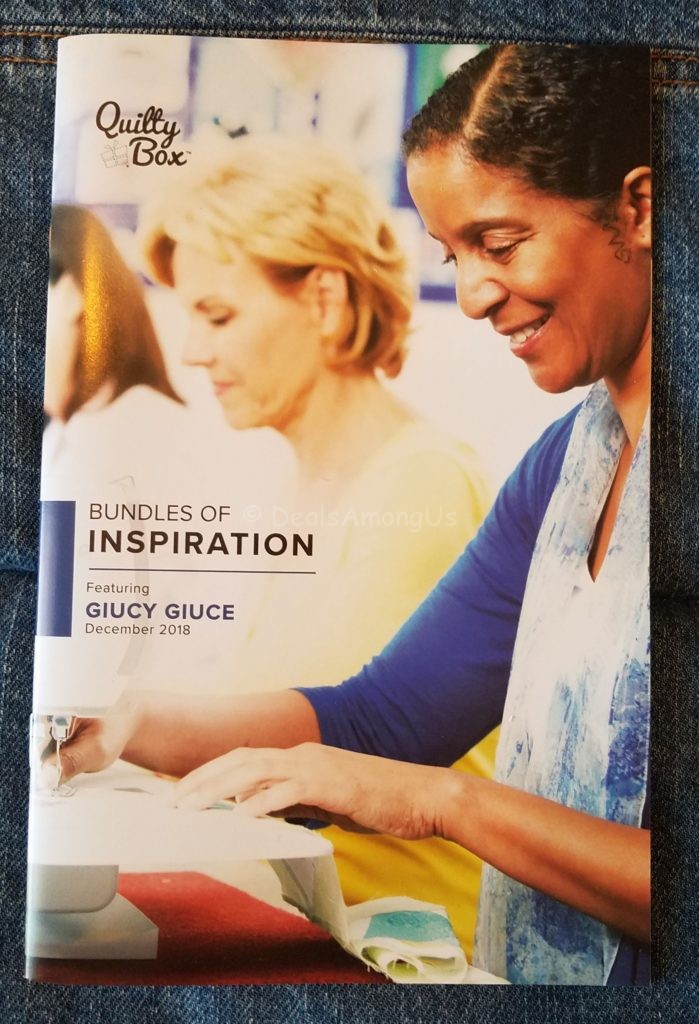 Also included is a magazine with interviews, inspiration, patterns and sneak peeks to whats ahead.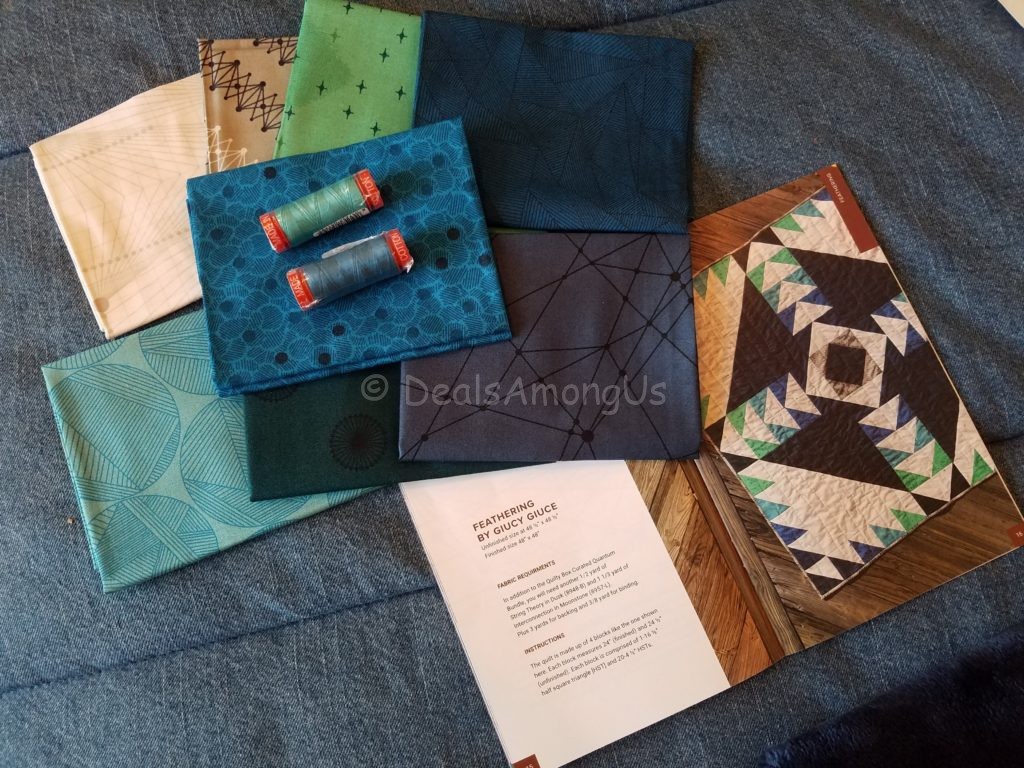 There is a manifest that gives the cost and details of each item in the box.
I LOVED this box, and I love that quilters and crafters have a monthly box that delivers the items needed to create a sophisticated and stylish projects and quilts!
If you have a crafter or quilter – get them a Quilty Box!!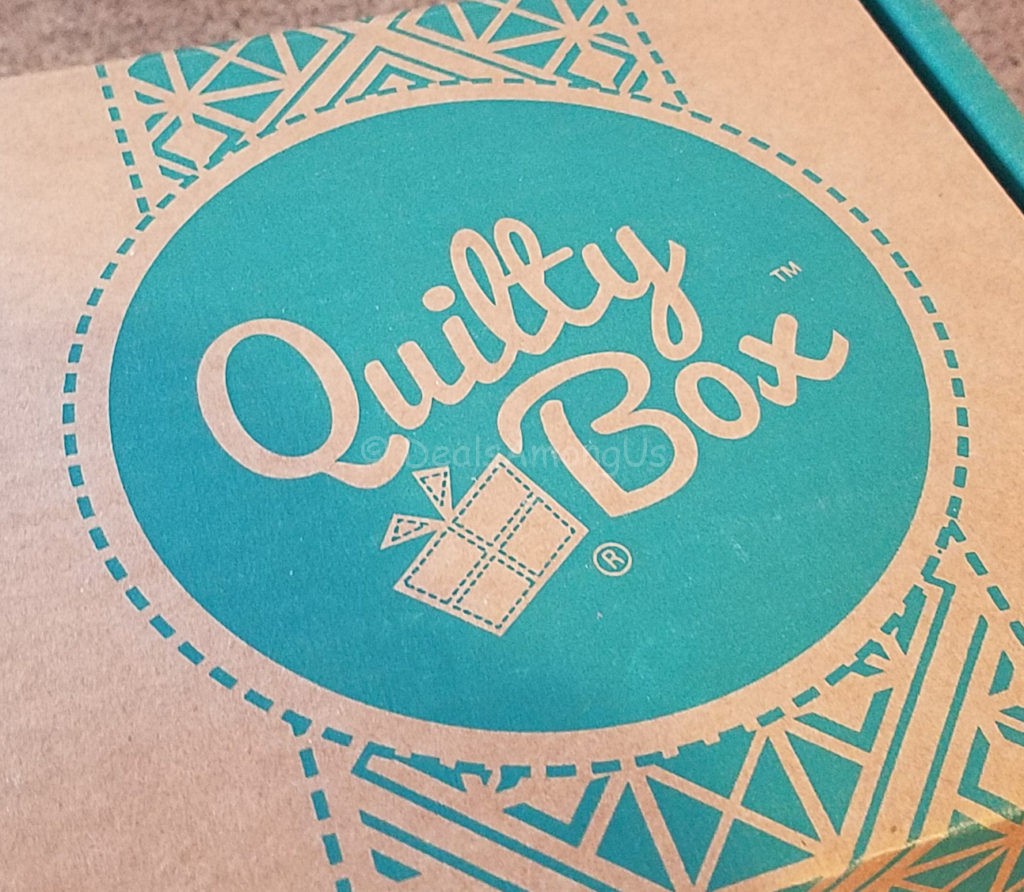 ********************************
Quilty Box Classic – Starting at $48.00/month with free shipping
Quilty Paper Piecing Box – Starting at $34.99/month
Quilty Box Mini – Starting at $23.99/month
**************************
Click here to learn more about Quilty Box
You can find Quilty Box on Facebook, Pinterest, Twitter and Instagram
Save