Oogie's Snacks: New Packaging and New Flavors Giveaway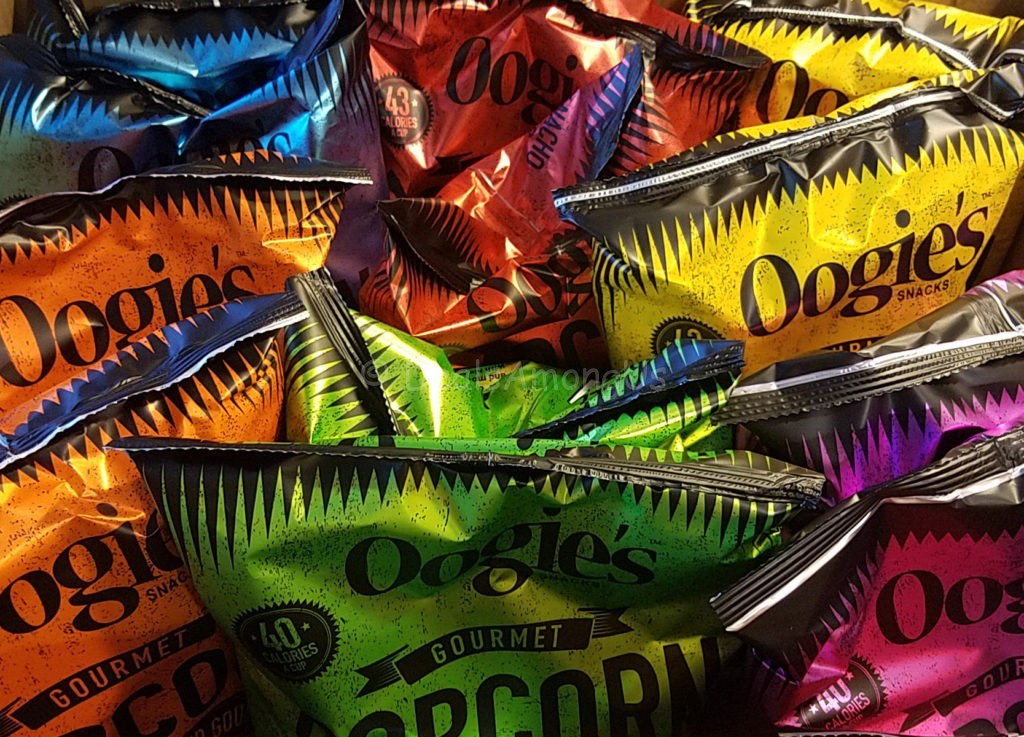 As a blogger and crafter I spend a lot of time in our house, and spend many hours at my computer and couch, and since I do not like to get my crafts or keyboard dirty, popcorn is often the snack that we end up choosing.
Since we eat so much popcorn, we grow tired of the flavors typically available and when I saw the newly repackaged and new flavors of popcorn from Oogie's Snacks I was so excited – not only is the packaging eye catching but the popcorn is always good.
The products featured in this post were provided to me free of charge courtesy of Oogie's Gourmet Popcorn. This post may have affiliate links but this in no way will influence the review to follow and all opinions are my own.
I received an assortment of the newly redesigned popcorn packaging and flavors from Oogie's Snacks –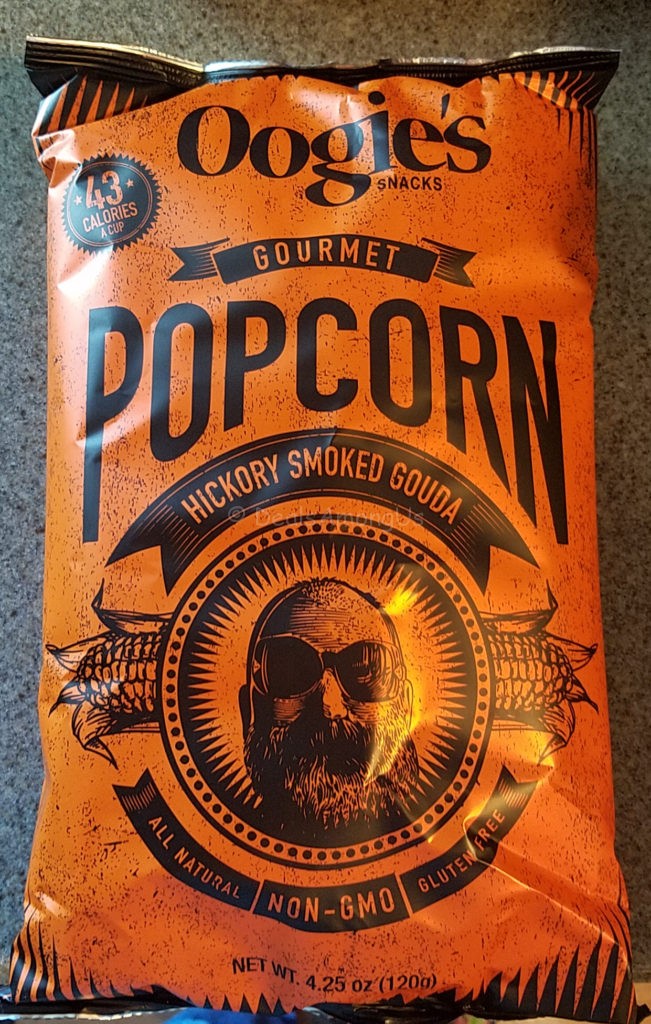 Hickory Smoked Gouda – This hickory smoked flavored cheese originates from the Dutch city of the same name and Gouda cheese is an aged cheese that is a full and rich flavor. The Smoked Gouda Popcorn harnessed the smoked flavor and added it to popcorn – a wonderful flavorful popcorn and one of my favorites!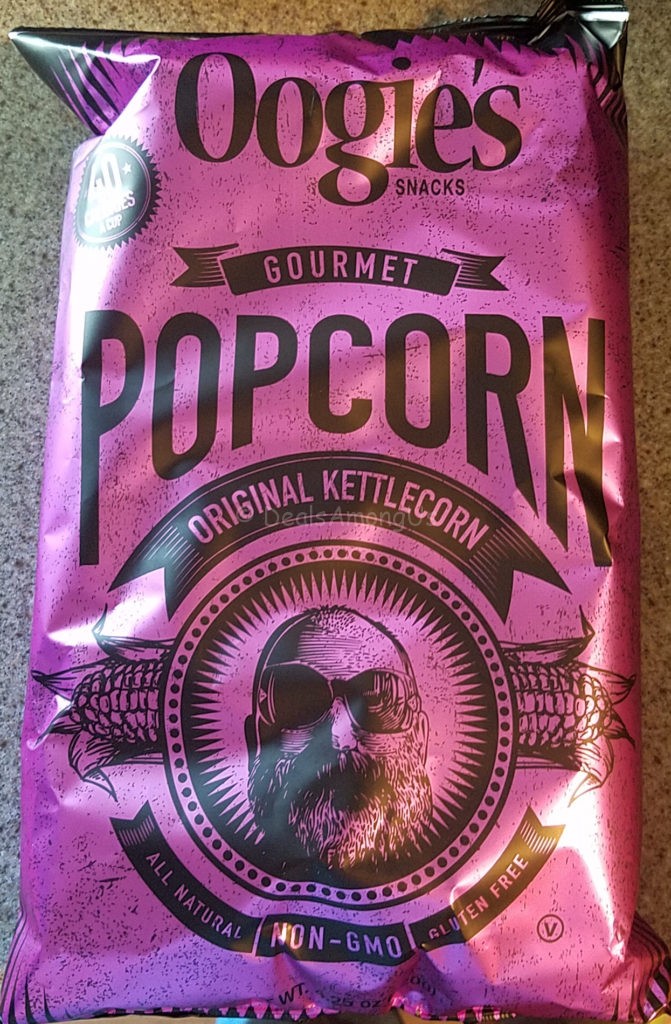 Original Kettlecorn: This is the ideal kettle corn with a mix of sweet and crunchy it will satisfy any sweet tooth.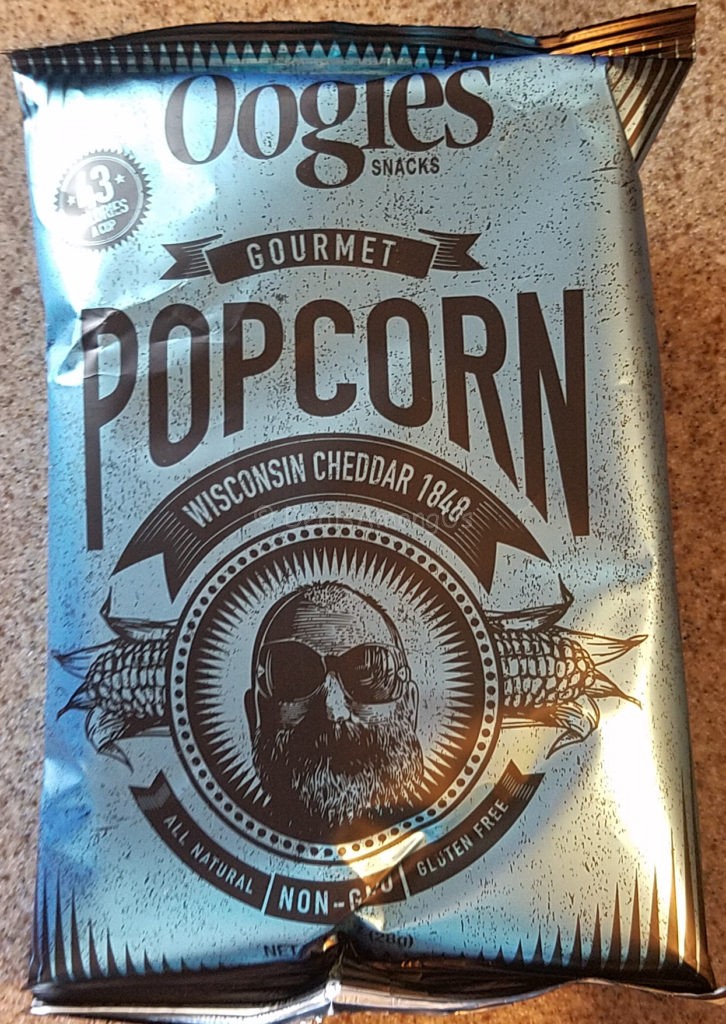 Wisconsin White Cheddar – Using the finest cheese Wisconsin has to offer the White Cheddar has a strong, slightly tangy flavor with a smooth finish, We are big fans of cheddar popcorn, and this was a very flavorful variety that we devoured.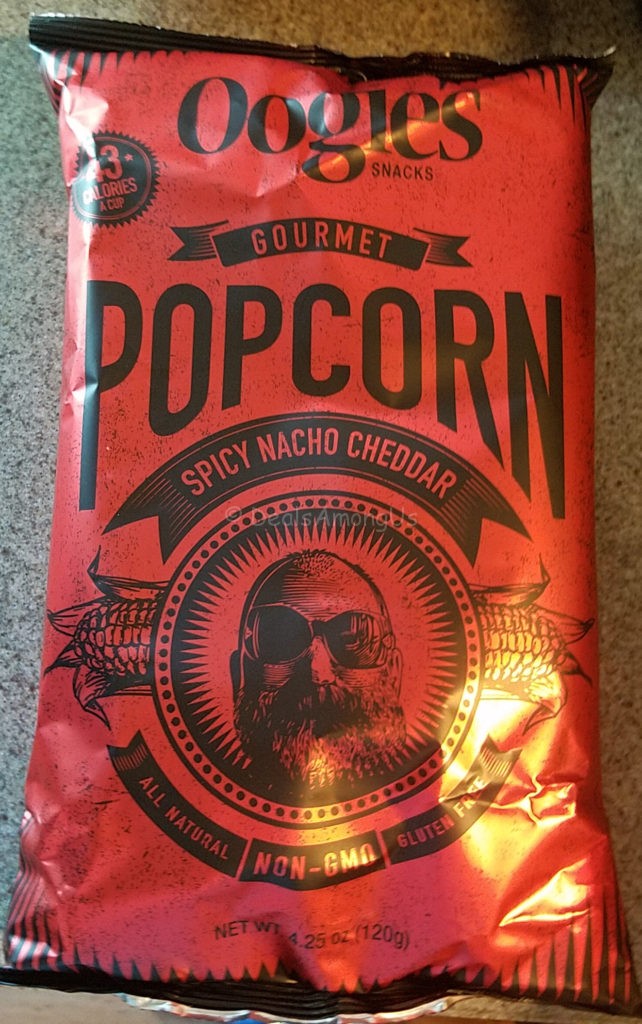 Spicy Nacho Cheddar: This is a spicy verison of the cheddar popcorn, and while I love spice this is spicy enough that I was unable to eat the whole bag at once – more for later.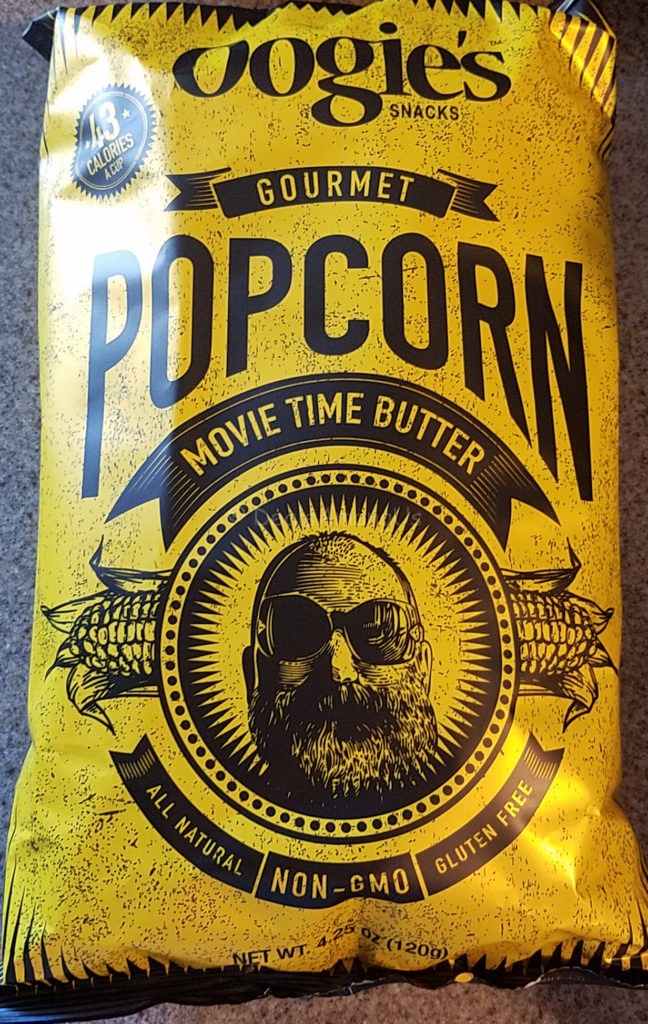 Movie Lover's Butter – This immediatly reminded me of movie theater popcorn and was just as good as you would imagine it to be. Truth be told, 2 adults ate the entire bag in a couple of hour time frame – it was so good we could not stop eating!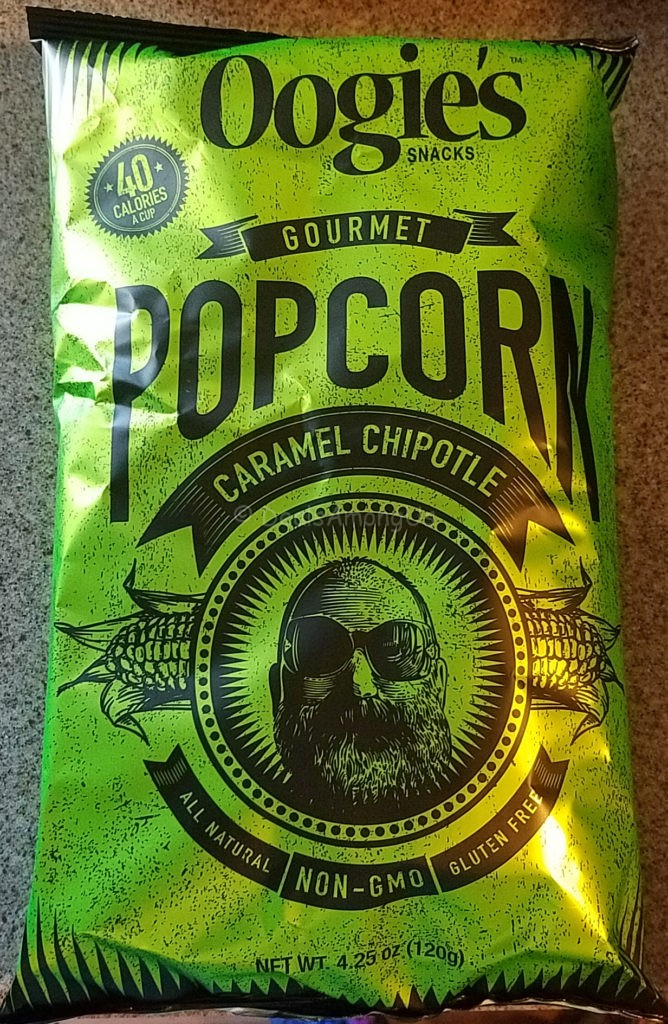 Caramel Chipolte: Imagine a chipolte popcorn with a sweet tone! This was surprisingly delicious and before I knew it the bag was eliminated. 
Oogie" was a rock star back in the 60's and 70's before disappearing from the scene. He now lives a quiet life in the mountains of Colorado and is reappearing to the world through his popcorn. Oogie believes that only the finest all-natural ingredients are used on this proprietary popped corn.
Each individual batch of popcorn has no artificial flavors or colors. The proprietary exclusive non-GMO popped corn is the foundation for a bag of Oogie's. Also each batch is kettle popped in 100% percent corn oil for a healthier treat that has no cholesterol, no trans-fat and is gluten-free.
While I love the new bag design, I love the new focus on flavors. Each flavor of Oogie's Snacks were flavorful, tasty and instantly delicious! If you want a different flavor for your movie nights – get a bag of Oogie's Snacks!
*************************************************
Click here to learn more about Oogie's Snacks
You can find Oogie's Snacks on Facebook, Pinterest, Twitter and Instagram
To purchase Oogie's Snack on Amazon
*******************************
GIVEAWAY: Oogie's Gourmet Popcorn is giving one Oogie's 6-pack (6 Yummy Flavors) to one lucky reader! (1) lucky winner will be selected at random to win (1) Oogie's Gift Box that will include the following flavors of popcorn (4.25 oz size) – Wisconsin White Cheddar, Movie Time Butter, Original Kettlecorn, Spicy Nacho Cheddar, Caramel Chipolte and Hickory Smoked Gouda – This is a $24.95 value! I will be randomly choosing 1 person on January 24th (1/24/2018) to receive this redesigned 6-pack! Open to residents in the US only. To enter complete the entries below! Winner will be notified by DealsAmongUs by email and prize will be fulfilled by Oogie's Gourmet Popcorn. Remember you have 48 hours to claim prize, or I will choose another winner. GOOD LUCK!!!