Oogie's Gourmet Popcorn Review + Giveaway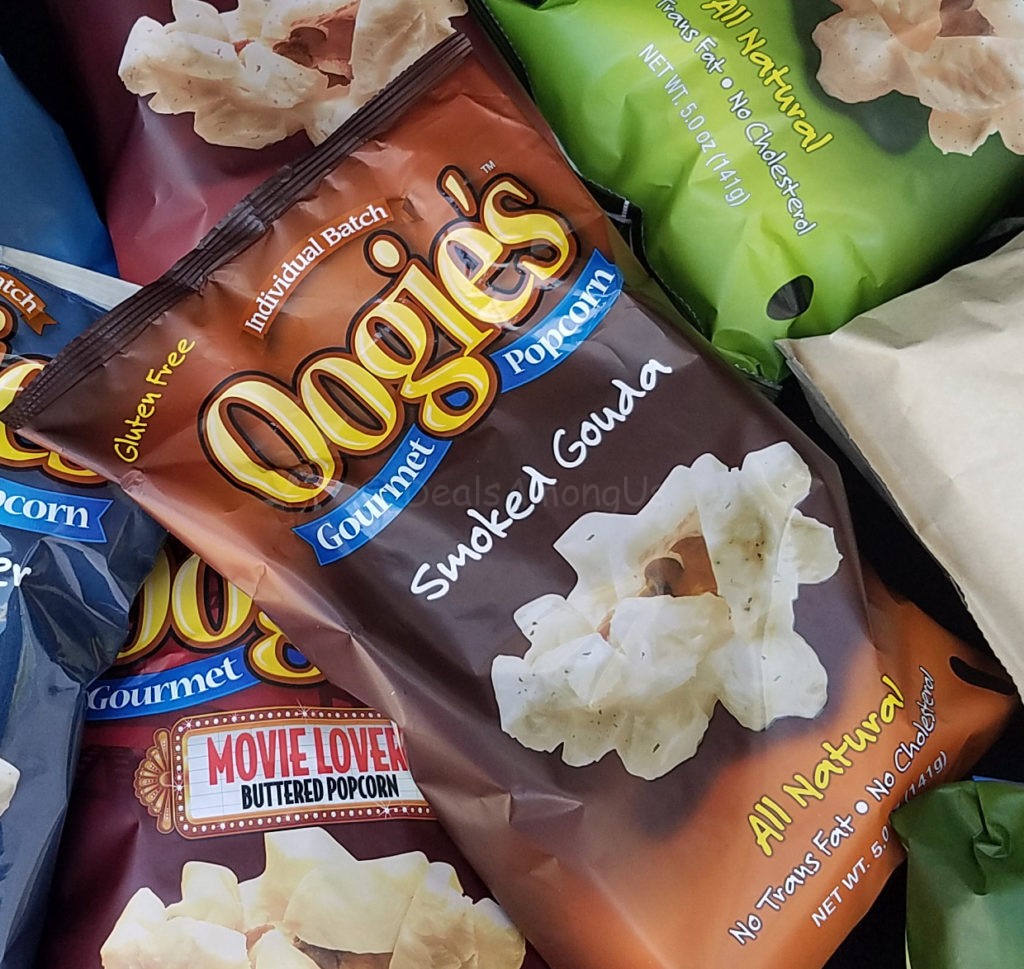 As I have mentioned in the past we are a snack house – we love our snacks. The problem is that many times we are looking for a semi-heathy snack that we can eat without our hands being dirtied or full.
In our house, both of us spend many hours at our computers, and since we do not like to get our keyboards dirty, popcorn is often the snack that we end up choosing.
The problem is that since we eat so much popcorn, we grow tired of the flavors typically available. When I recently came across a company called Oogie's Gourmet Popcorn and saw their collection, I was interested to give these different flavors a try.
The products featured in this post were provided to me free of charge courtesy of Oogie's Gourmet Popcorn. This post may have affiliate links but this in no way will influence the review to follow and all opinions are my own.
I received a Oogie's Gourmet Gift Box that included the following 8 bags of popcorn –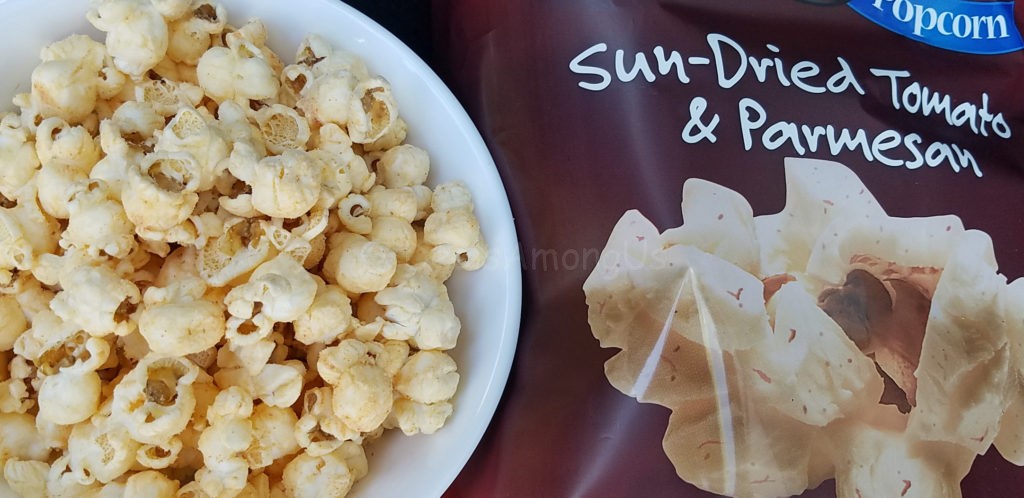 Sun-Dried Tomato & Parmesan – When you first think of Sun-Dried tomatoes and Parmesan, the thoughts lean more towards pasta rather than popcorn, but this combination works better than initially thought. The sun-dried tomato's add a pronounced flavor that perfectly complements the blend of aged hard cheeses such as a smooth Reggiano Parmesan and a touch of garlic. This was a different, but flavorful flavor.
Smoked Gouda – This smoked flavored cheese that originates from the Dutch city of the same name, Gouda cheese is an aged cheese that is a full and rich flavor. The Smoked Gouda Popcorn harnessed the smoked flavor and added it to popcorn – a wonderful flavorful popcorn!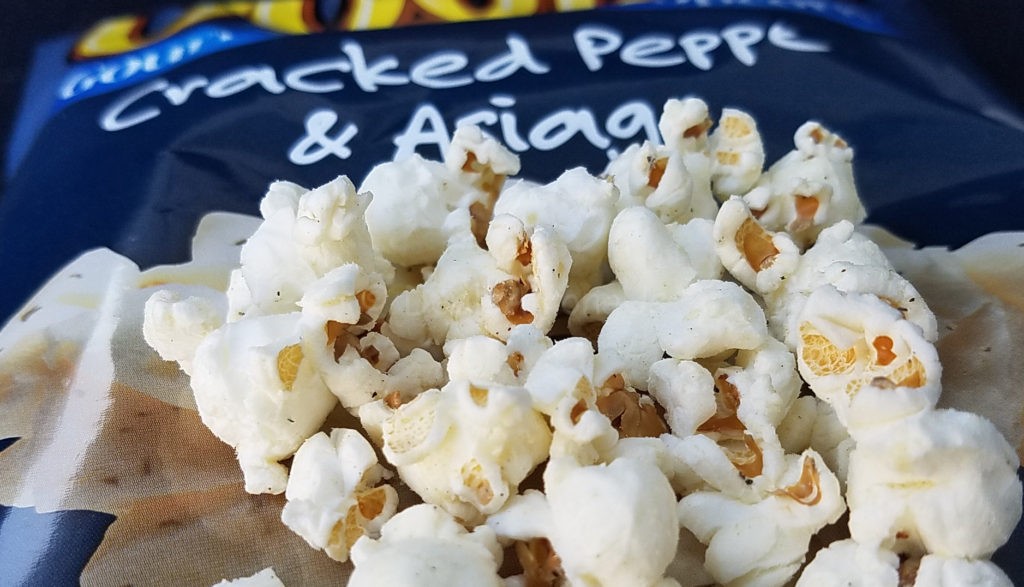 Cracked Pepper & Asiago – The first thing I noticed about this popcorn was the black pepper specs on the pieces of popcorn. To complement the Asiago Cheese , we also used a dash of cheddar and Parmesan for a smooth and cheese filled flavor. This was also a different flavor, that was highly flavorful.
White Cheddar – Using the finest cheese Wisconsin has to offer the White Cheddar has a strong, slightly tangy flavor with a smooth finish, We are big fans of cheddar popcorn, and this was a very flavorful variety that we devoured.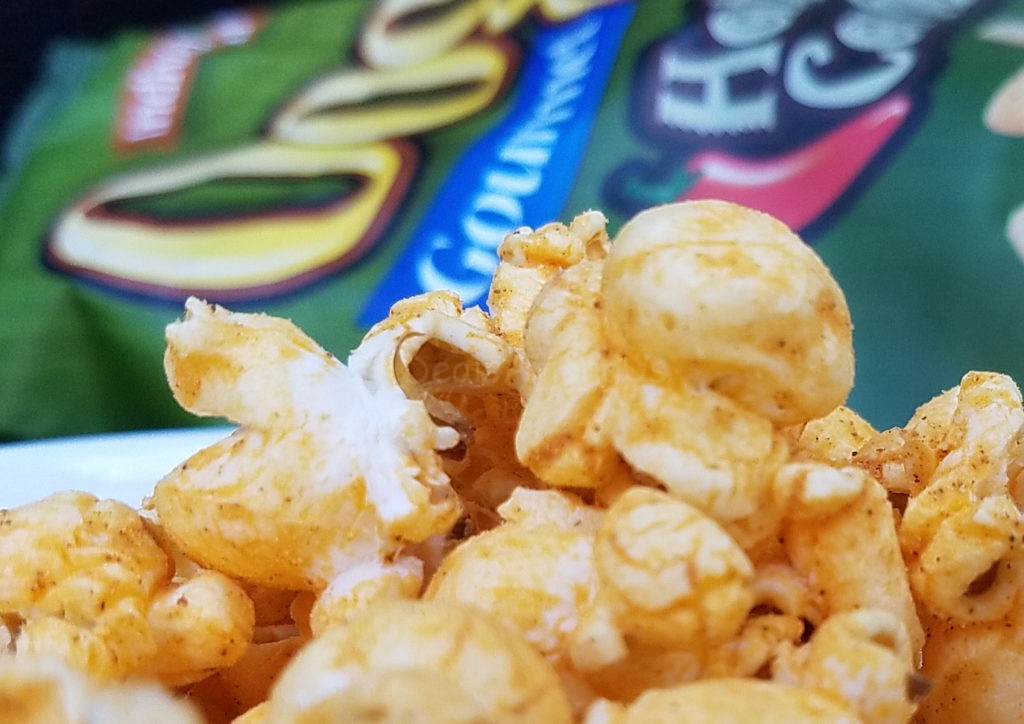 Hatch Chili Con Queso – This spicy popcorn is a bit on the spicy side that has several types of peppers and combines them with three different kinds of cheddar cheeses. This is definitely on the spicier side so if you can handle spice this is the flavor.
Movie Lover's Butter – Honestly, this is a standard flavor for many popcorn's and this was just as good as you would imagine it to be. This reminded me of a movie theater popcorn. I will tell you that 2 adults ate the entire bag in a couple of hour time frame – it was so good we could not stop eating!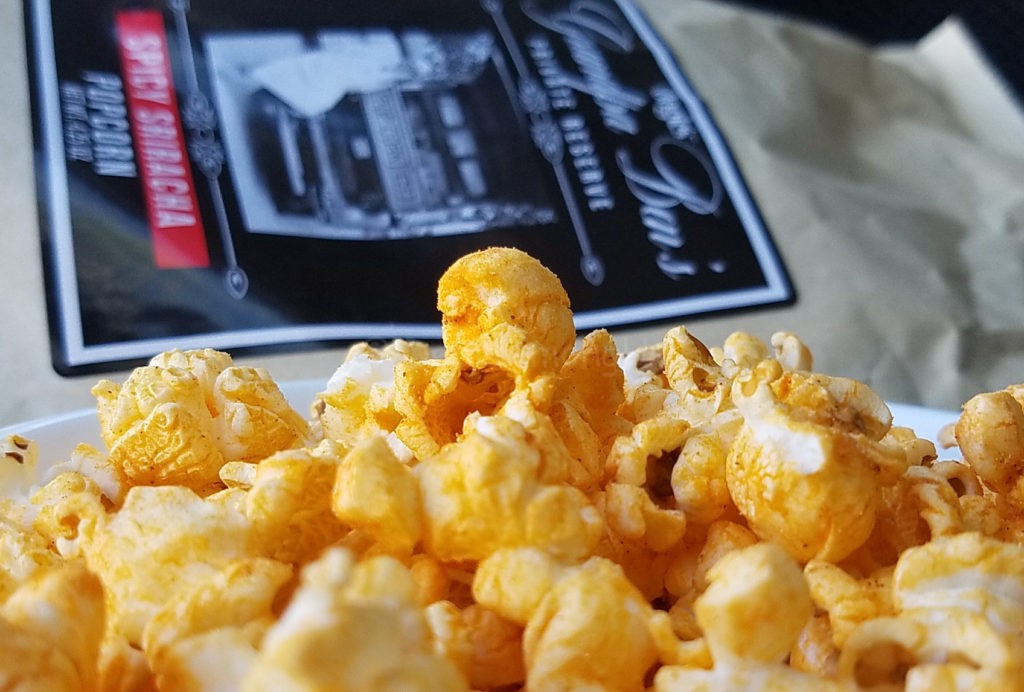 Grandpa Ben's Spicy Sriracha – This sweet and tangy flavor the minute I opened the bag I was able to smell the spicy sauce. This is a little on the spicy side, but if you like spice you will love this flavor!

Oogie's Gourmet Popcorn was created by a small group of college friends that started in a kitchen in Colorado. They experimented until they perfected the recipe and the result was a unique popcorn that is delicious popcorn & seasonings. Only the finest all-natural ingredients are used on this proprietary popped corn.
Each individual batch of popcorn has no artificial flavors or colors. The proprietary exclusive non-GMO popped corn is the foundation for a bag of Oogie's. Also each batch is kettle popped in 100% percent corn oil for a healthier treat that has no cholesterol, no trans-fat and is gluten-free.
Each flavor of Oogie's Gourmet Popcorn was flavorful, tasty and instantly eatable! If you want a different flavor for your movie nights – get a bag of Oogie's Gourmet Popcorn!
*************************************************
Click here to learn more about Oogie's Gourmet Popcorn
You can find Oogie's Gourmet Popcorn on Facebook, Pinterest, Twitter and Instagram
To purchase Oogie's Gourmet Popcorn on Amazon
GIVEAWAY: Oogie's Gourmet Popcorn is giving one Oogie's Gift Box (8 Yummy Flavors) to one lucky reader! (1) lucky winner will be selected at random to win (1) Oogie's Gift Box that will include the following 8 bags of popcorn (5oz size) – White Cheddar, Smoked Gouda, Cracked Pepper & Asiago, Sun-Dried Tomato & Parmesan, Hatch Chili Con Queso, Movie Lover's Butter and our Grandpa Ben's Spicy Sriracha – This is a $24.95 value! I will be randomly choosing 1 person on May 8th (5/8/2017) to receive this yummy gift box! Open to residents in the US only. To enter complete the entries below! Winner will be notified by DealsAmongUs by email and prize will be fulfilled by Oogie's Gourmet Popcorn. Remember you have 48 hours to claim prize, or I will choose another winner. GOOD LUCK!!!
Save
Save
Save