Numi Organic Tea: Holistic Herbal Tea Review + Giveaway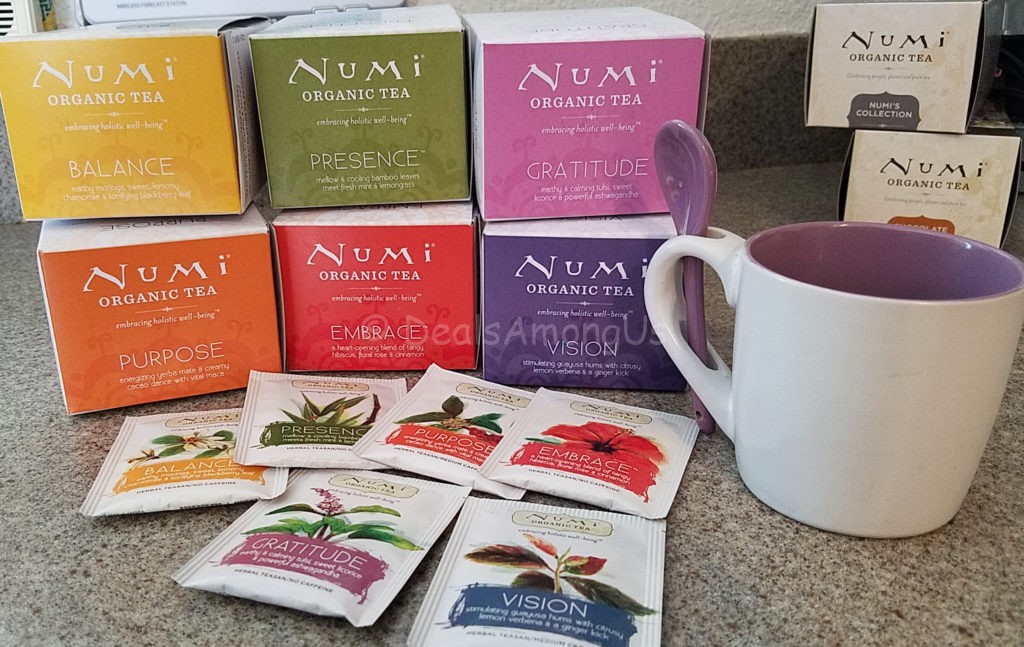 One of the benefits of blogging is that I get to try products that I normally would not have the opportunity to sample. About a month ago I got to sample the 6 tea collection from Numi Tea. Had I not had this opportunity, I would not have tried these teas.
After a long day of writing, there is nothing more relaxing than a cup of tea. Recently I received a sampling of Numi Tea and their Organic Holistic Teasan Tea and was so impressed that I felt the need to do a formal review.

The products featured in this post were provided to me free of charge courtesy of Numi Tea/Dadascope. This post may have affiliate links but this in no way will influence the review to follow and all opinions are my own.
I received an assortment of Numi Tea's including the following Organic Holistic Teasan Tea's, Pu-Erh Tea and Numi's Collection.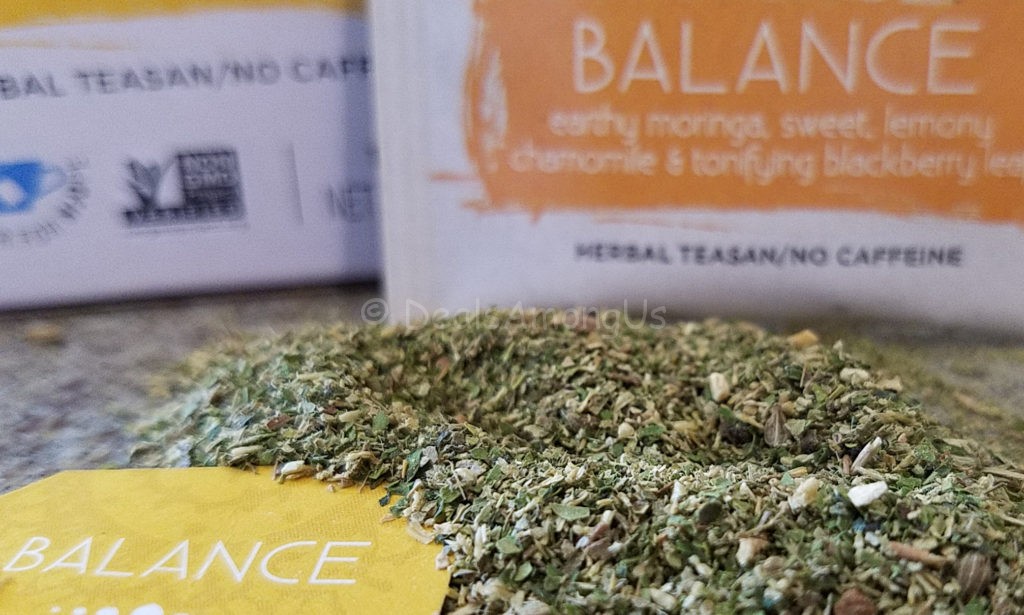 Balance – Containing earthy moringa, sweet lemony chamomile and blackberry leaf is a no caffeine great combination. If you are feeling a little off-balance and need a re-centering this is the perfect tea!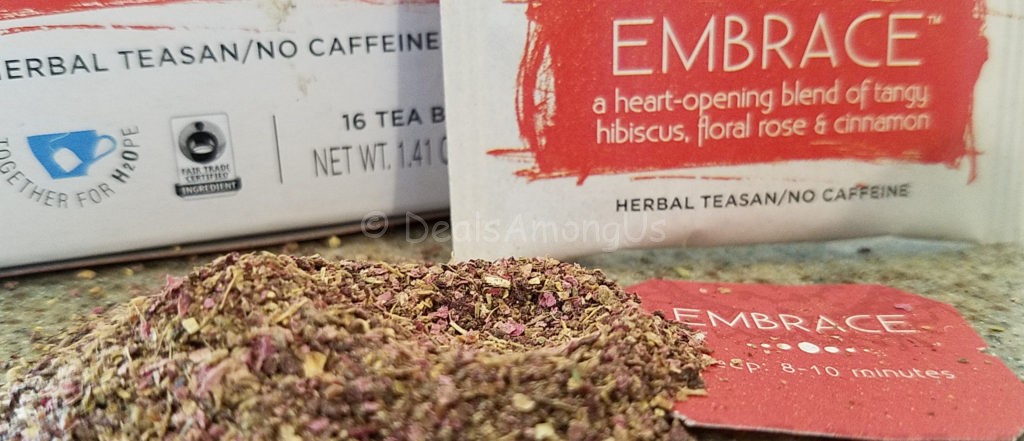 Embrace – This is a blend of hibiscus, floral rose and cinnamon that contains no caffeine. When I drank this I immediately felt better and felt a warmth come over my body.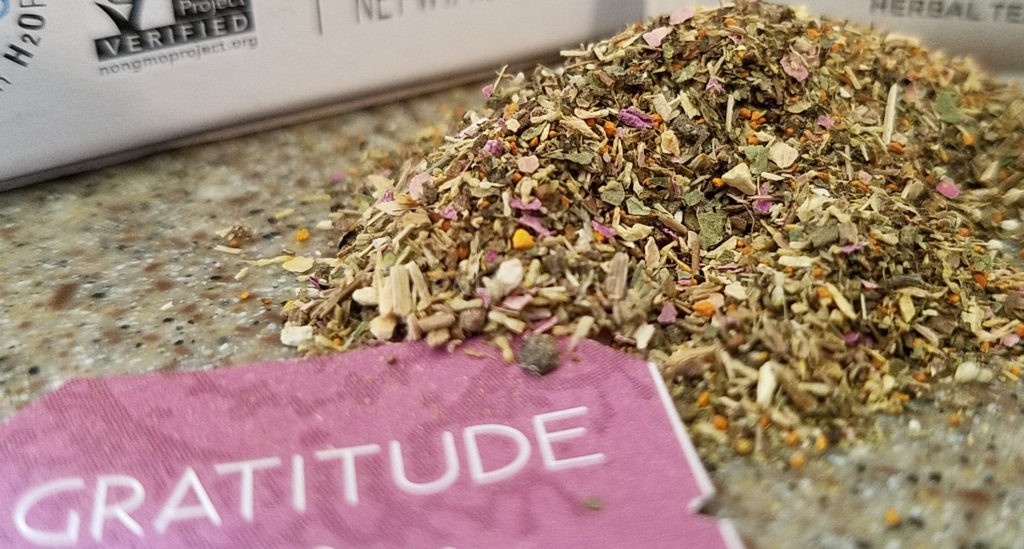 Gratitude – An earthy and calming tulsi, sweet licorice and ashwagandha makes this a blend you are thankful for. The idea is that you feel gratitude when you drink it, while I did not feel that, this was a good tea.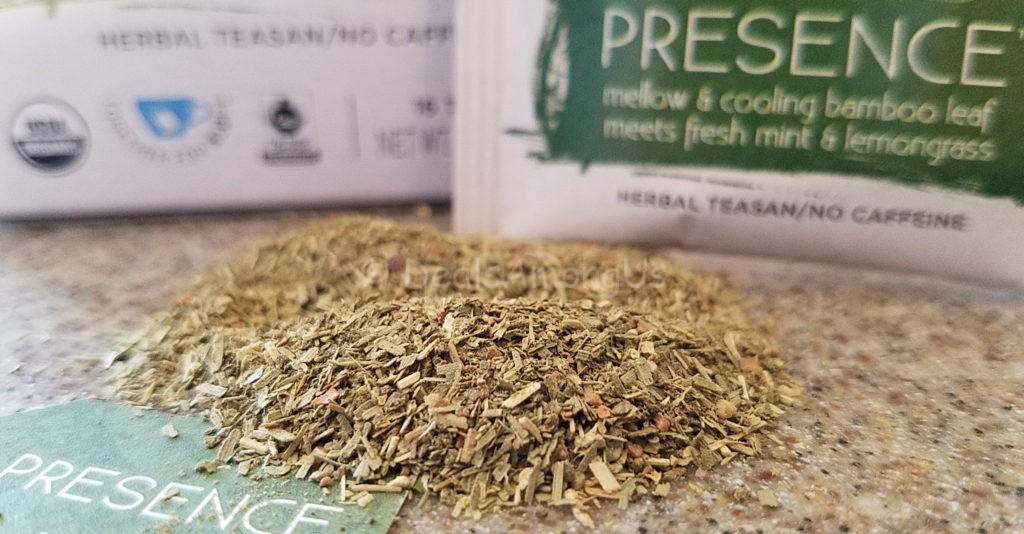 Presence – This blend contains bamboo lead, fresh mint and lemongrass make this a caffeine free blend. If you are feeling like your brain is scattered this is a good blend to drink and get your thoughts cleared.
Purpose – A medium caffeine blend that contains yerba mate and creamy cacai dance with vital maca. This blend will help you get ready for your task at hand, while tasting good.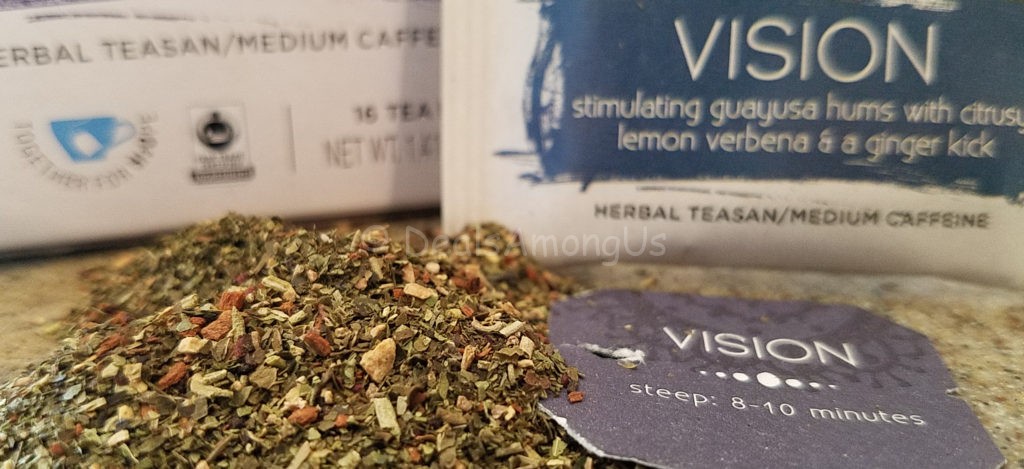 Vision – The guayusa with citrus lemon verbena and ginger makes this a great medium caffeine blend that will have you seeing clear. As a blogger I get writers block, and this blend bucks against that and helps you get your creative flow.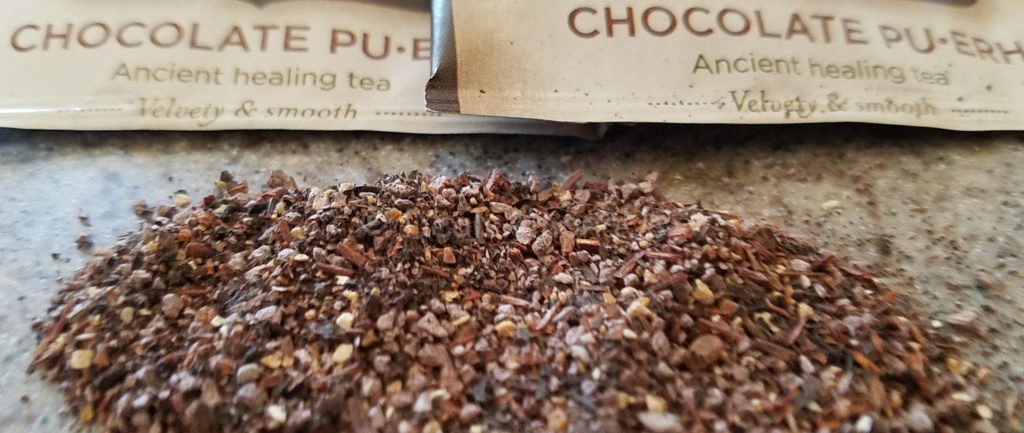 Chocolate Pu-Erh Tea – This combination of vanilla beans, nutmeg, cinnamon, orange peel and organic cocoa make for a chocolate flavored tea that will have you at the first cup.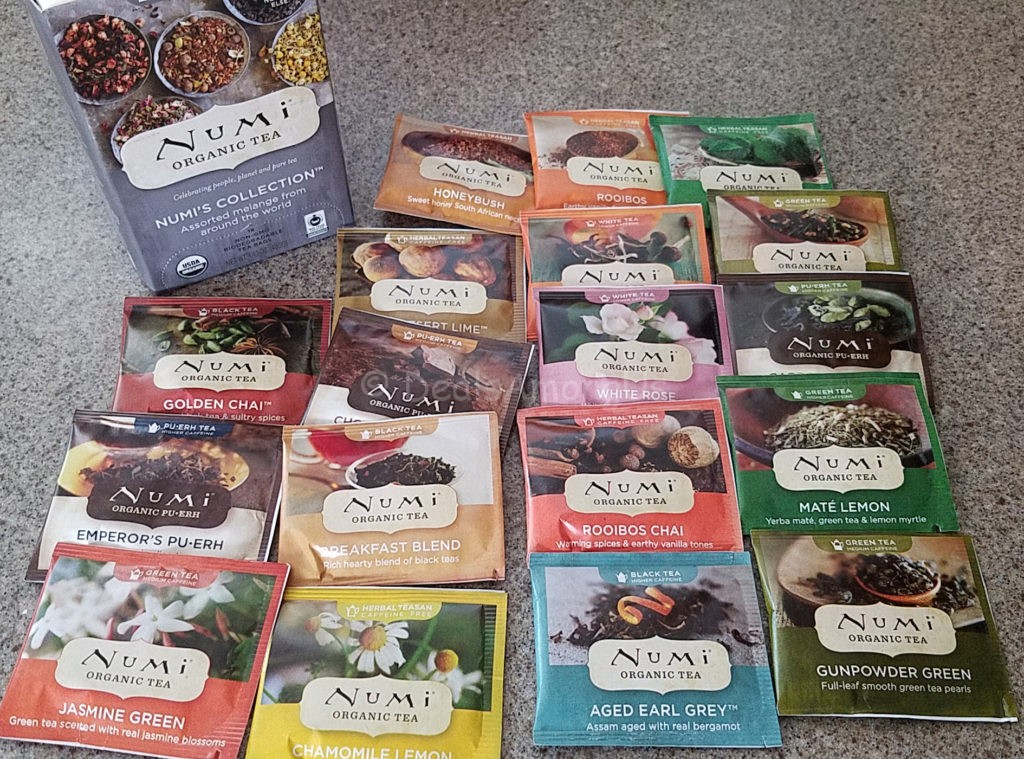 Numi Organic Collection – This is a 20 tea collection that includes many of the Numi Tea flavors. I am a fan of the flavored and the chai flavors.
Since I have so much tea, I have put a bunch of the individually packaged tea bags in a small basket and I randomly select a flavor each night. This keeps an element of random in my nightly tea ritual.
Each of the Numi Teas I sampled were fresh and tasty! I usually like to have honey in my tea, and with many of these I did not need the additional sweet element.
*************************************************
Click here to learn more about Numi Tea
You can find Numi Tea on Facebook, Pinterest, Twitter and Instagram
To purchase Numi Tea on Amazon
*************************************************
GIVEAWAY: Numi Tea is giving one 6 box collection of their Holistic Tea's to one lucky reader! (1) lucky winner will be selected at random to win each of the following Numi Tea Holistic Teas – (1) Balance – 16 bags, (1) Embrace – 16 bags, (1) Gratitude – 16 bags, (1) Presence – 16 bags, (1) Purpose – 16 bags and (1) Vision – 16 bags – This is a $45.00 value! I will be randomly choosing 1 person on October 23rd (10/23/2017) to receive this holistic collection! Open to residents in the US only. To enter complete the entries below! Winner will be notified by DealsAmongUs by email and prize will be fulfilled by Numi Tea. Remember you have 48 hours to claim prize, or I will choose another winner. GOOD LUCK!!!
Save
Save
Save
Save
Save
Save
Save
Save
Save