Cake in a Cup with Namaste Foods Cake Cups and a Giveaway
Ever since I can remember I have loved cake, I mean who doesn't. There is little that a slice of cake can not solve in this world. My personal favorite has always been chocolate, but a tasty yellow cake has always run a close second.
Namaste Foods has Namaste Foods has released a new line of of Organic Cake Cups and made them available in individual/single serving cups as well as boxes that include 4 mixes.
This post may have affiliate links but this in no way will influence the review to follow and all opinions are my own.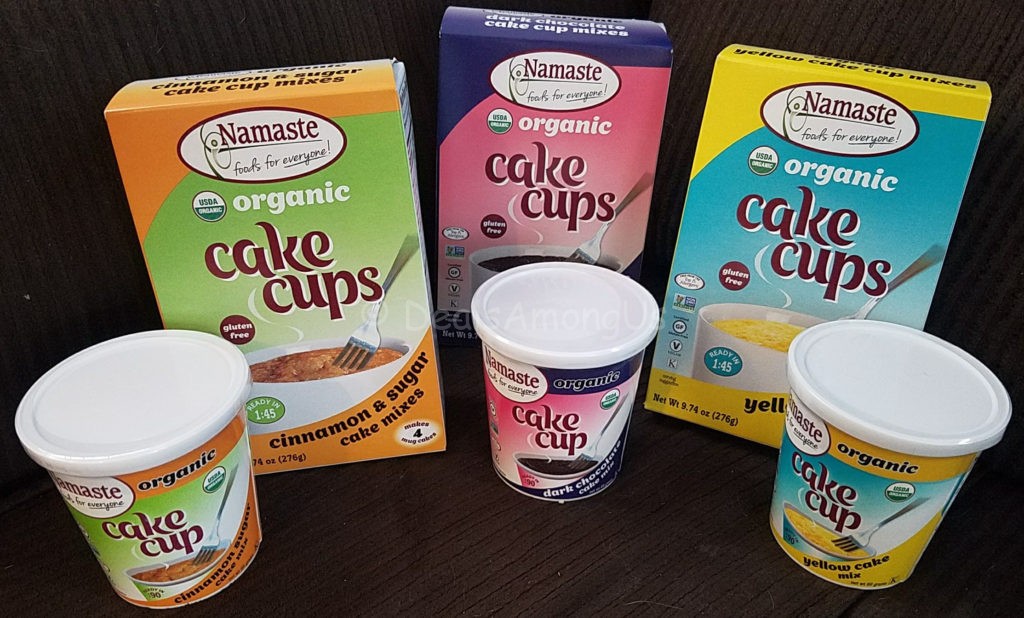 There are three flavors of Cake Cups available including Cinnamon & Sugar, Dark Chocolate and Yellow Cake. Each of these can be made in your favorite mug, add milk and oil and place in the microwave for 1:45. The result is a moist cake that is not only organic but very tasty.
The Dark Chocolate was my favorite with its dark chocolate flavor, followed closely by the Cinnamon & Sugar  which was a wonderful mix of cinnamon and sugar and then the Yellow Cake being a close three way tie since it reminded me of a classic yellow cake. The best thing about these is the size, if you are wanting cake but are not in the mood to mix the ingredients, and take the time to bake it, these are the perfect substitution for you.
Namaste line of foods are free from the top 8 allergens typically found in other foods and contain no wheat, no gluten, no corn, no soy, no potatoes, no dairy, no casein, no peanuts or t ree nuts.
In the past I have received a selection of items from Namaste Foods including the Dark Chocolate Brownie Mix, Italian Herb Bread Crumbs and the Egg Replacer. Each of these items are flavorful and easy to add and complete for meals.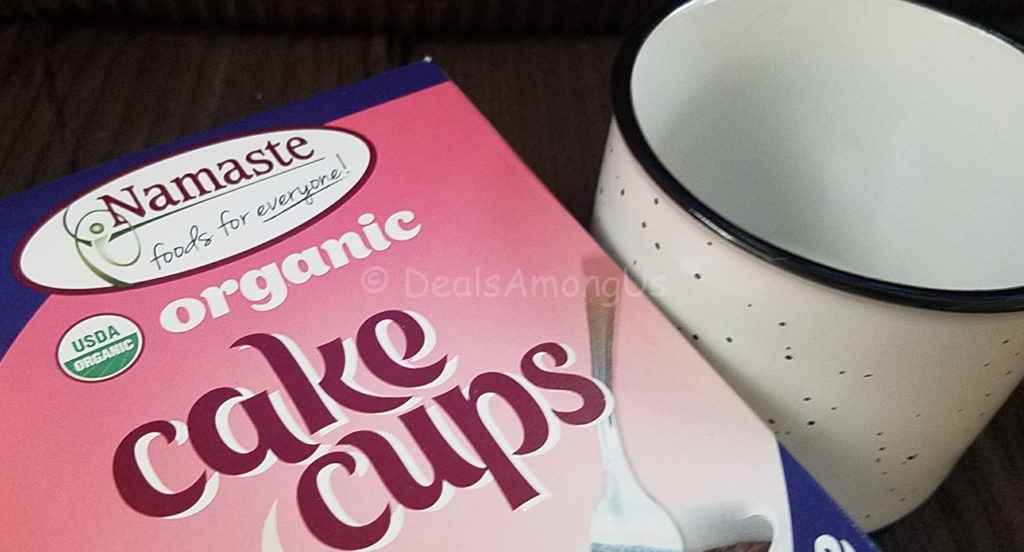 I is nice to have healthy options for desserts that are also simple, which is what you get with Namaste Foods Cake Cups.
****************************************
Click here to learn more about Namaste Foods
You can find Namaste Foods on Facebook, Pinterest, Twitter and Instagram
To purchase Namaste Foods on Amazon
*************************************************
GIVEAWAY: Namaste Foods is giving 1 sample bag to one lucky reader! (1) lucky winner will be selected at random to win (1) bag of Namaste Foods products including (1) one Namaste reusable grocery tote bag that will include (1) one Pasta Meal, (1) one Baking Mix, (1) one Coating Mix, (1) one Soup Cup and information about Namaste Foods – selections will be at sponsors discretion and may vary from photo shown but will be comparable to items shown – This is a $25.00 value! I will be randomly choosing 1 person on May 15th (5/15/2018) to receive this Namaste Foods sampler bag! Open to residents in the US and Canada only. To enter complete the entries below! Winner will be notified by DealsAmongUs by email and prize will be fulfilled by Namaste Foods LLC. Remember you have 48 hours to claim prize, or I will choose another winner. GOOD LUCK!!