Monthly Mystery Box of Awesome – June 2016 Review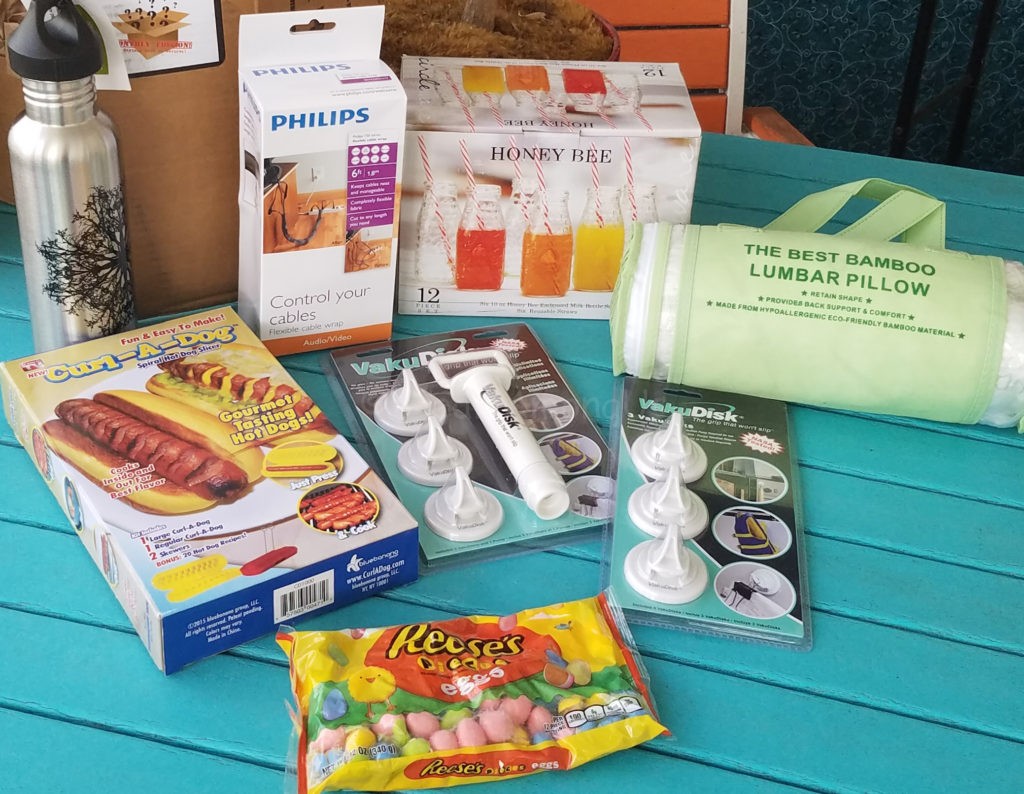 When I was a kid there was a store in the neighboring town that was part thrift store, part supply store and part flea market.  This store had everything from toys to dental tools. My father would take me to this store and I would venture off to find some random item I could up-cycle into a useful something.
As I got older, I saw the genius in a store of this nature and now as a homeowner I find myself missing the store I used to see the passage of time inside. I often wish I could go to this store, walk the isles and pickup a random sampling of items that would be useful for my home.
I am very happy to say that I have discovered that long-lost store in the form of a monthly box. The Monthly Mystery Box of Awesome by That Daily Deal.com is the random equivalent of that long-lost store. Each month no theme is chosen, but rather a selection of random gender neutral items that will undoubtedly meet a need in your life that you never knew was missing.

The products featured in this post were provided to me free of charge courtesy of That Daily Deal/Jammin Butter. This post may contain affiliate links but this in no way will influence the review and all opinions are my own.
Here is a breakdown of the items that included in the June's Box of Awesome: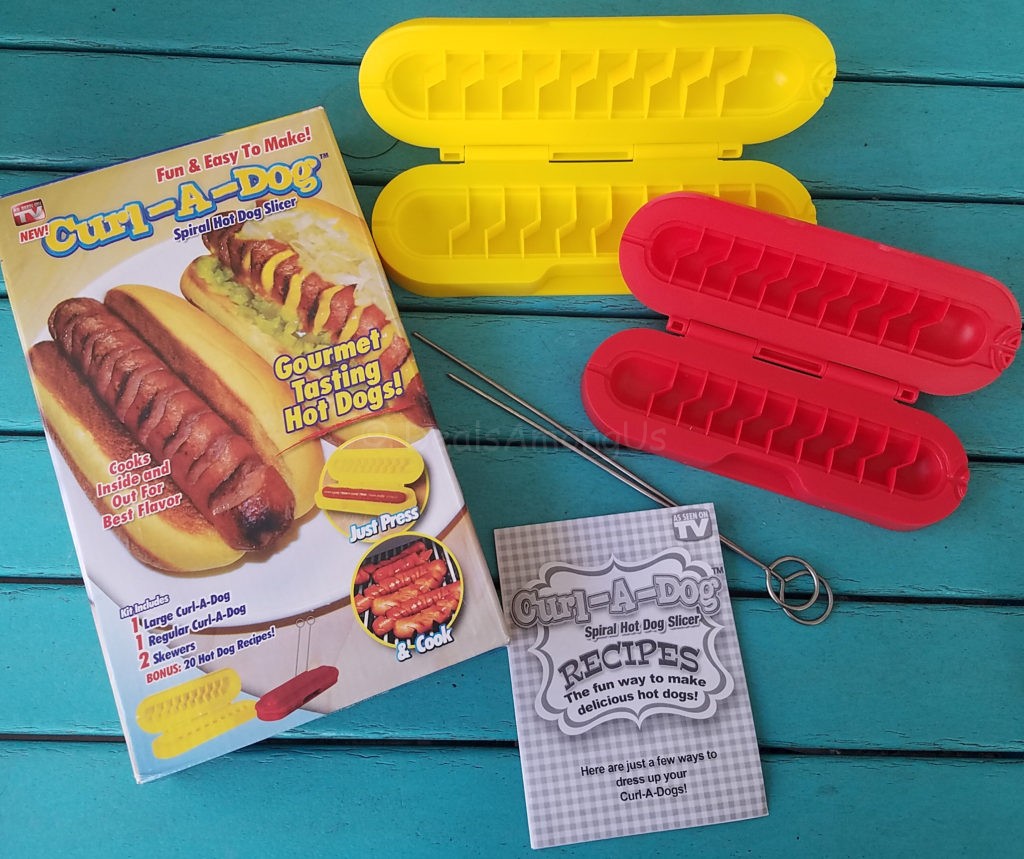 Curl-A-Dog: This is a fun way to serve hot dogs that is a spiral slicer that creates grooves in your dog that helps keep your toppings locked in place. This fits standard dogs (6 1/2 inches long or "bun length"). As someone whose favorite food is generally not the hot dog, this gave me a fun way to serve these to Jason and made it a little more condiment friendly. This is an item that starts as a gag gift and becomes a beloved part of your kitchen toolkit.

Circleware Honeybee Milk Bottles with Plastic Straws: I immediately fell in love with this set the minute I saw them . This is a 12 piece set that includes (6) 10 OZ Honey Bee Embossed Milk Bottles and (6) Six Reusable Straws. These would be great for an outdoor party with their own signature drink inside.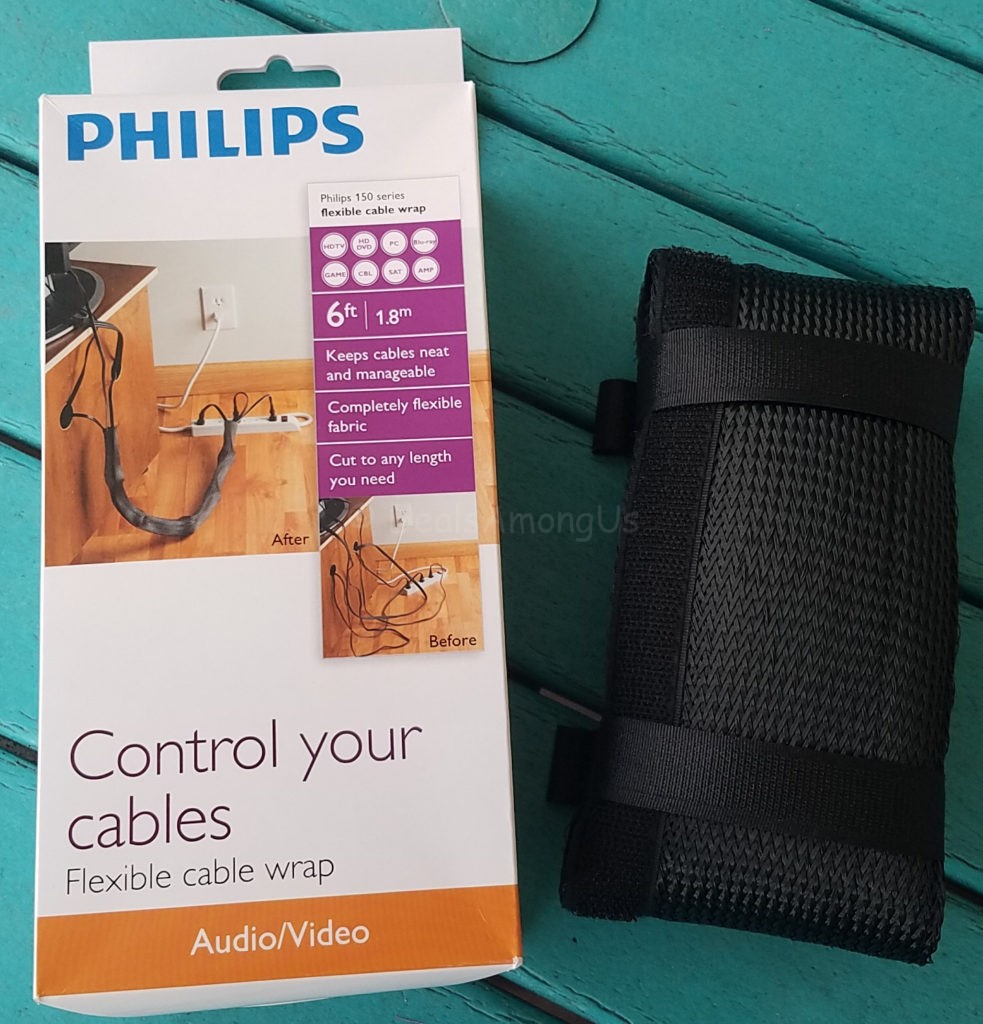 Phillips Flexible Cable Wrap: This is a clean and easy way to clean up those messy cables. I am crazy neurotic about the cables and the wires in my home so I was THRILLED to get this and plan to clean my wires this weekend.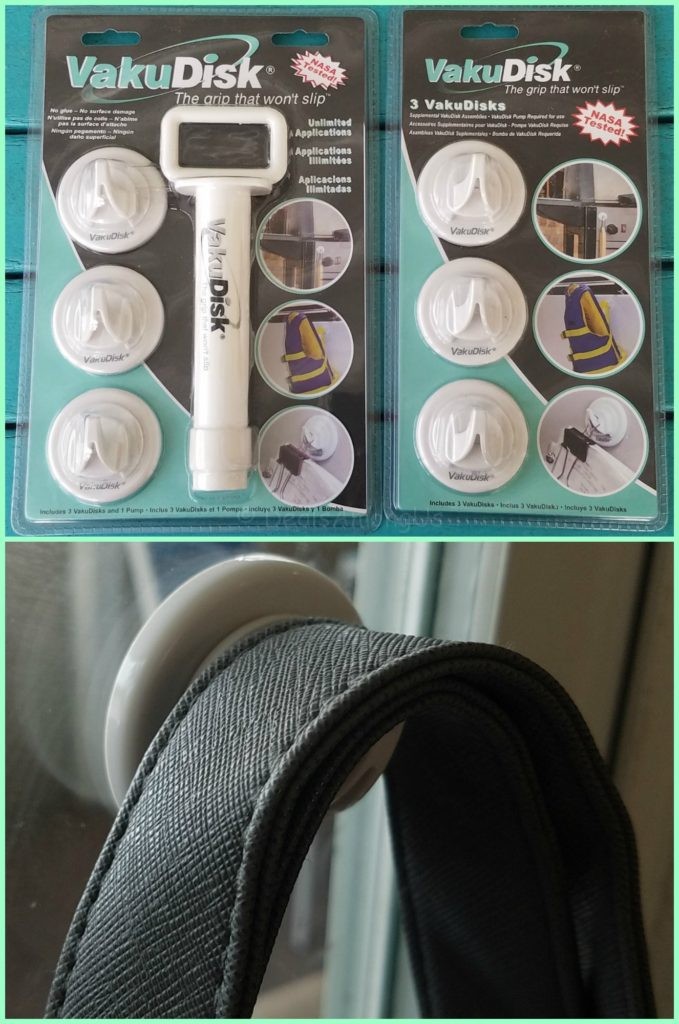 VakuDisk: One of my favorite things is to test out like this since I LOVE to hang things in my house. My house has typical walls, and the outside is made of wood. I have a counter top and my cabinets are made of wood. Also there are glass surfaces and plastic areas in my house. I eagerly opened the package and began my test of the surfaces and the adhesion level. I am sad to report that despite numerous tried the only surfaces these attached to was the glass and plastic. I will say that it was really on there and had I bot moved it I doubt it would have moved on its own. I will be using these in the bathroom to hang items in the shower.

OtterBottle Twilight Water Bottle: We are all about the water bottles in this house – with 2 cats that find the concept of water fascinating water gets dumped around here a little more often that I would like. This is a 750ML bottle and is made of stainless steel and is really comfortable to hold.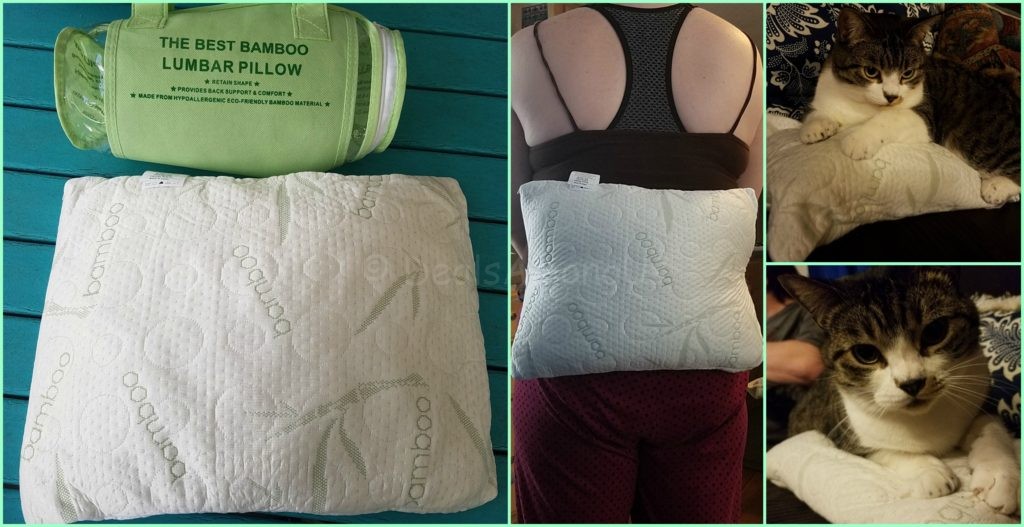 The Best Bamboo Lumbar Pillow: I do most of my writing on the couch in my favorite spot and always am getting lower back pain due to lack of support. I was excited to get this since Jason and I have been talking about solutions to this increasingly annoying problem. I am happy to report that this worked PERFECT for me and the added bonus is that when I left it on the couch my cat Maggee loved it too. This comes with an elastic band for placement on your back so that movement is minimal.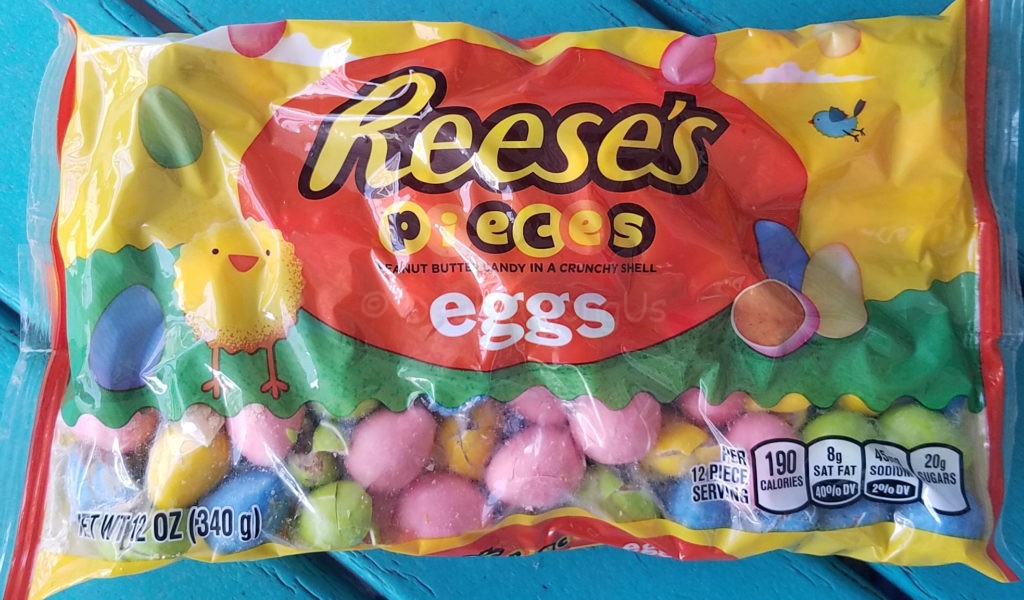 Reese's Pieces Peanut Butter Eggs: Jason was the excited one to see this inclusion. While obvious that these were left over from Easter, they were still perfect for freezing. These are a peanut butter candy in a crunchy shell in an egg shape and were very good! I loved this added surprise and encourage these type of surprises each month.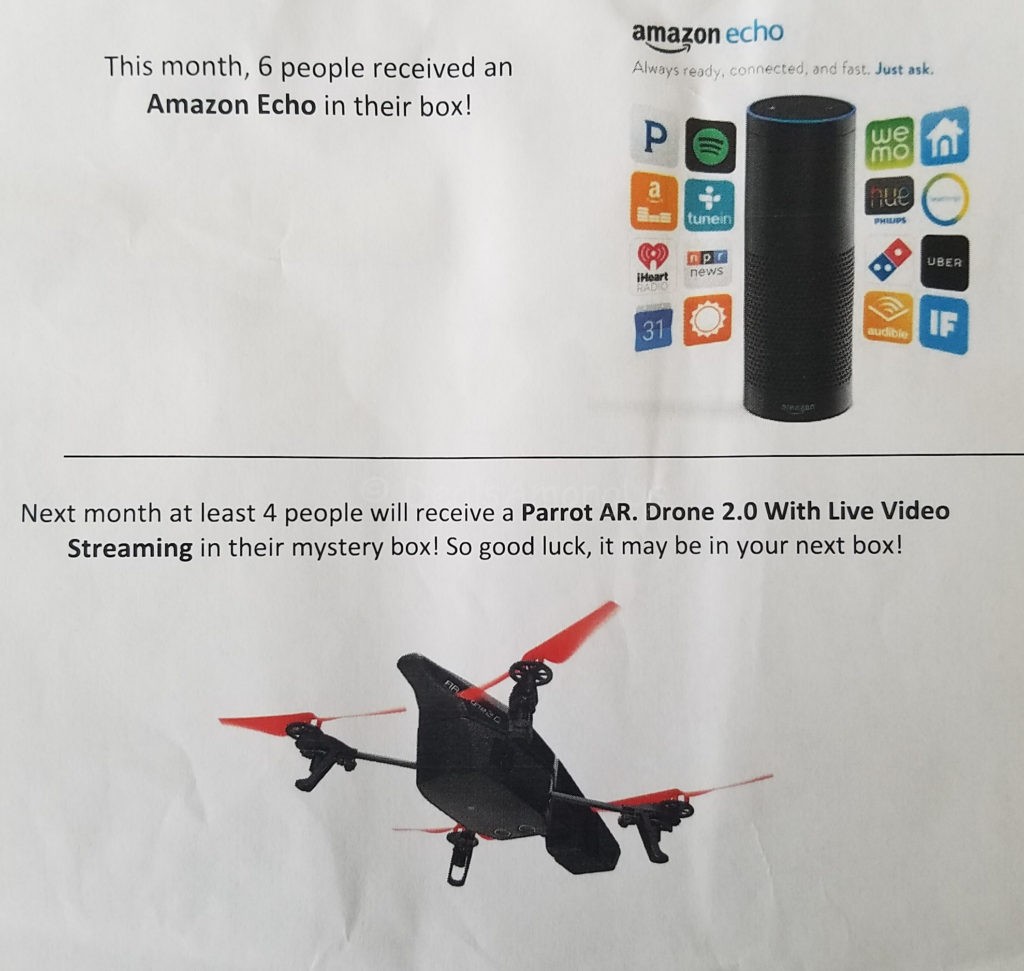 Each month random box receivers will received a high ticket item included in their box. The examples of past items received are an inflatable hot tub, 70″ curved television, a years worth of bacon, a 3D printer, and this month 5 lucky box recipients received a Amazon Echo.
Next month select people will receive a Parrot AR Drone w/Live Video Streaming!! This is a $290.00 Value!!
As regular readers will know I see a lot of boxes and this is by far the most random, and most unique ones I have received. I again loved the variety and the wide range of products included in this one box! When they named this a Mystery Box of Awesome they are not exaggerating – it is awesome!
What random item have you bought or received and loved? Tell me below!
Do you self a favor and get yourself a Monthly Mystery Box – it will be AWESOME!!!
Monthly subscriptions are $24.99/month with a upgrade available for an additional $9.99/month with additional items.
Shipping is included in the cost each month. Shipping to the United States only, Boxes ship between the 15th-19th each month (orders prior to the 10th will get current month box, after the 10th will receive next months box)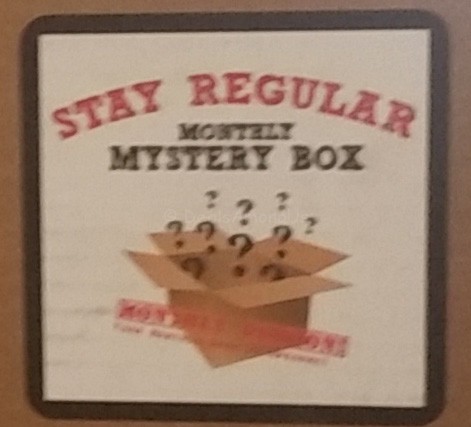 For more information about ThatDailyDeal/Monthly Mystery Box of Awesome
You can also find ThatDailyDeal/Monthly Mystery Box of Awsome on Facebook and Twitter
Also be sure to check out sister sites PeachesandPetals.com and PetTreater.com
Save
Save
Save