The Ginger People: Ginger Rescue  Giveaway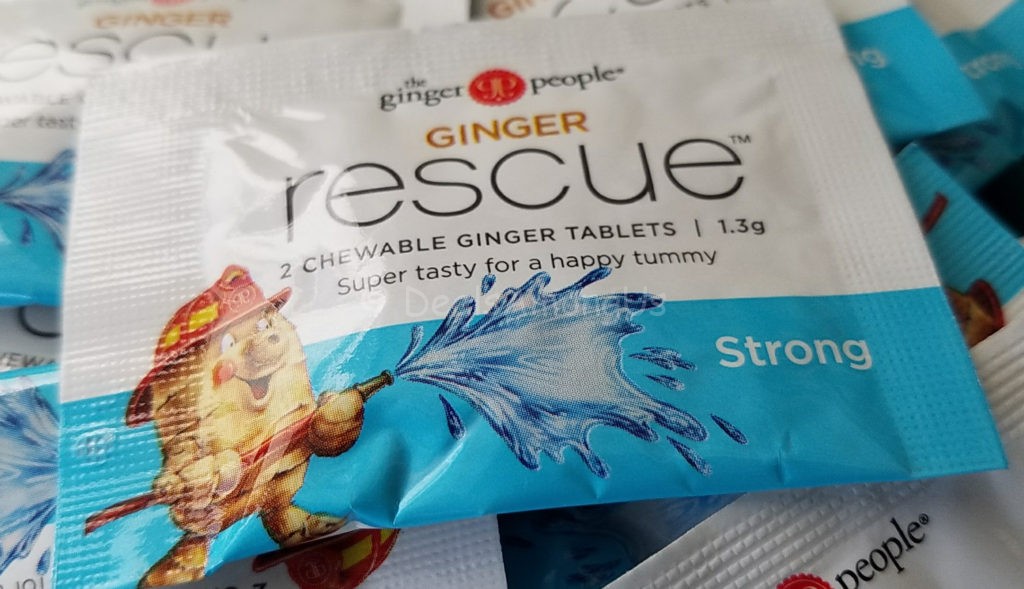 Since me and concept of nausea are very familiar I appreciate easy solution that will be as natural as possible. Given that this is a common problem during one of Jason and I's many discussions he suggested that I try a ginger based solution.
One of my favorite products that Ginger People make is the Ginger Rescue – there is no better way to get you feeling better.
The products featured in this post were provided to me free of charge courtesy of Royal Pacific Foods/Ginger People Group.. This post may contain affiliate links, but this in no way influences the review to follow.
The Ginger People, a company that has been around for over 30 years and specializes in all natural ginger products. The Ginger People is the world's most award-winning ginger brand is America's leading supplier of natural and organic ginger ingredients.

The Ginger Resuce comes in Ginger Rescues Strong and the Ginger Rescues in Mighty Mango for kids. Each of these promote digestive health, relieve motion sickness and nausea and ease gas. The best part is that this is a drug-Free formula and is Gluten free, vegan and GMO free. Each box has two blister sheets with 12 tablets per pack.
I appreciate the convenience of the tablets and that I can keep them in my glove box and wallet when needed. I decided to divide the ginger bar up into multiple pieces and store the uneaten portion in the fridge.
*************************************************

I encourage all of you to visit Ginger People and to purchase visit Amazon.com
You can also find Ginger People on Facebook,  Twitter and Instagram
GIVEAWAY:  Royal Pacific Foods/Ginger People Group is giving a Ginger Duo to (1) reader!  (1) lucky winner will be selected at random to win each of the following:  (2) Ginger Rescue for Kids Mighty Mango. This is a $10.00 Value!! I will be randomly choosing 1 person on February 23rd, 2018 (2/23/2018) to receive this ginger prize!  Open to residents in the US only. To enter complete the entries below! Winner will be notified by me by email and prize will be fulfilled by Ginger People/Royal Pacific Foods/Ginger People Group! Remember you have 48 hours to claim prize, or I will choose another winner. GOOD LUCK!!!