Gaia Collective Review and Giveaway – Virgo Moonbox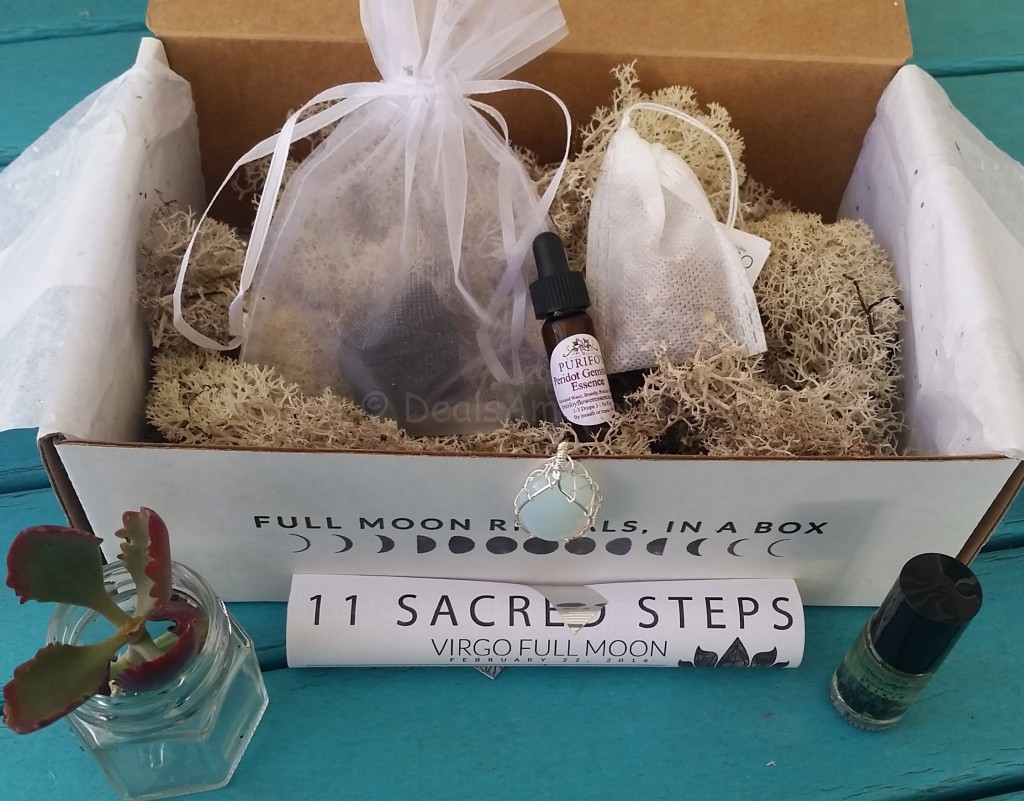 I am going to let you all in on a secret about being a review blogger – most items I review on this blog are from people who have discovered this site from an internet search or word of mouth. I also get press release blasts about upcoming events and opportunities. Many of the opportunities that cross my path are not something that I normally would pursue myself, I love this aspect of what I do.
Despite the fact that I do not pursue certain opportunities, and often times am the pursued, I am always interested to see something new, and maybe, as I have mentioned in the past, find my new love. Sometimes the items I get are in my directory of comfortably, but others are outside my comfort zone – both are equally important though.
I mention all of this because this latest review for Gaia Collectives monthly Moonbox, while not in my normal realm of review was an interesting and unique box.
What is a Gaia Collective Moon Box exactly? Basically this is a spiritual subscription box that build around each full moon and included the following: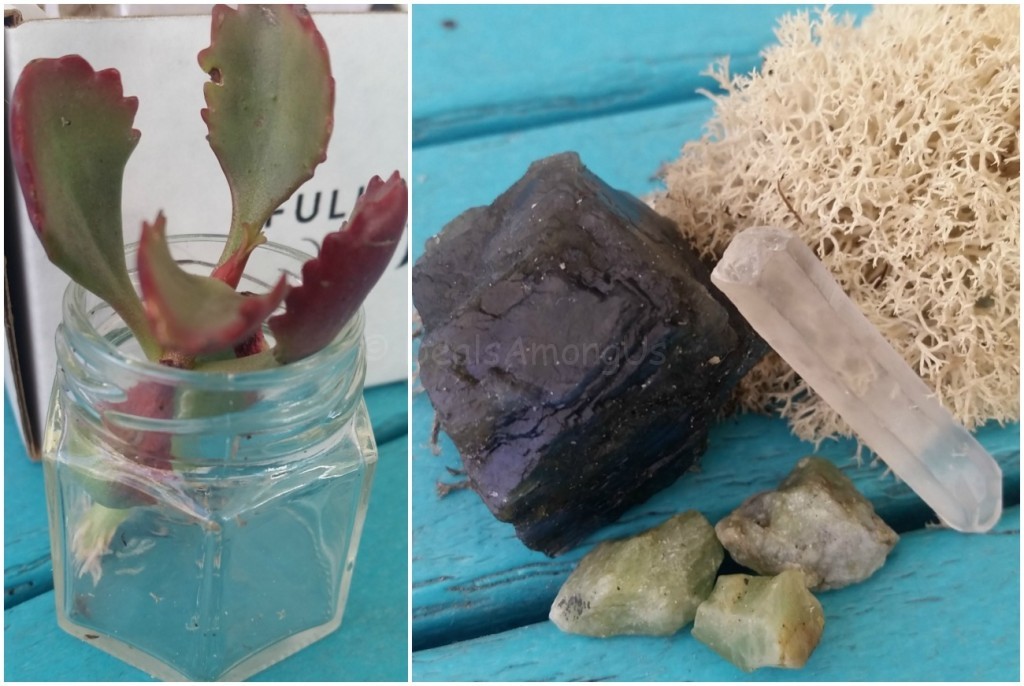 The first two items were as opposite as you can get, one being a succulent plant clipping and 3 crystals including Peridot which is the green stones and is a stone of rebirth, renewal and repair. The clear stones are Quartz Points which is the amplifier of all energies. The final stone is Labradorite which is mystic, magic and full of mystery.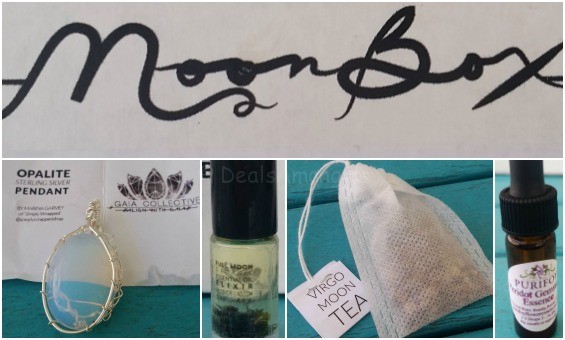 Also included in this ritual box was a Opalite Pendant, which was a wonderful light blue color. The box included an essential oil combination that included Lemongrass, Rosemary, Sweet Marjoram, Thyme, White Spruce, Black Spruce, Spearmint and Peppermint. The Virgo Moon Tea is an herbal tea that included Dandelion Root, Fennel, Ginger, Hibiscus, Holy Basil, Elderberry. Licorice Root and Rhodiola Root. I have not brewed it yet, but I can say that it smells wonderful! The 2nd essential oil combination we received was from Purifoy – Peridot Gemstone Essence that had a more medical smell than I would have expected from an essential oil combination.
Each month the Full Moonbox contains 3 crystals, essential oils, a featured item of the month, moon oracle card, guided mantras, meditations, guided full moon ritual, ritual supplies and if chosen, a wearable gem. The Moon Gift box includes a crystal, essential oils, tea soak/herb blend and a mantra. Also, every box purchased plants 10 trees!
While I am not versed in the monthly moon rituals, If I was this box would be a nice addition to that monthly ritual. I loved that the items were packed in within the box with moss, and I also loved that emails came in that explained how to use the items in the box.
If you have an interest in Moon Rituals and Gaia Collective, I encourage you to check it out!
Now through March 20th get 20% off with code – VIRGOLOVE

Monthly subscriptions come in two options: Moonbox and Moon Gift Box. The Moonbox is $29.50/month with free shipping and add a wearable gem for $10.00 added. The Moon Gift box is $12.50/month and $2.00 shipping
Currently shipping to the United States
Click here for more information about Gaia Collective or Gaia Collective shop
You can also find Gaia Collective on Facebook, Twitter, Pinterest and Instagram
Let me start by saying that the products featured in this post were provided to me free of charge courtesy of Gaia Collective. This post may have affiliate links but this in no way will influence the review to follow and all opinions are my own.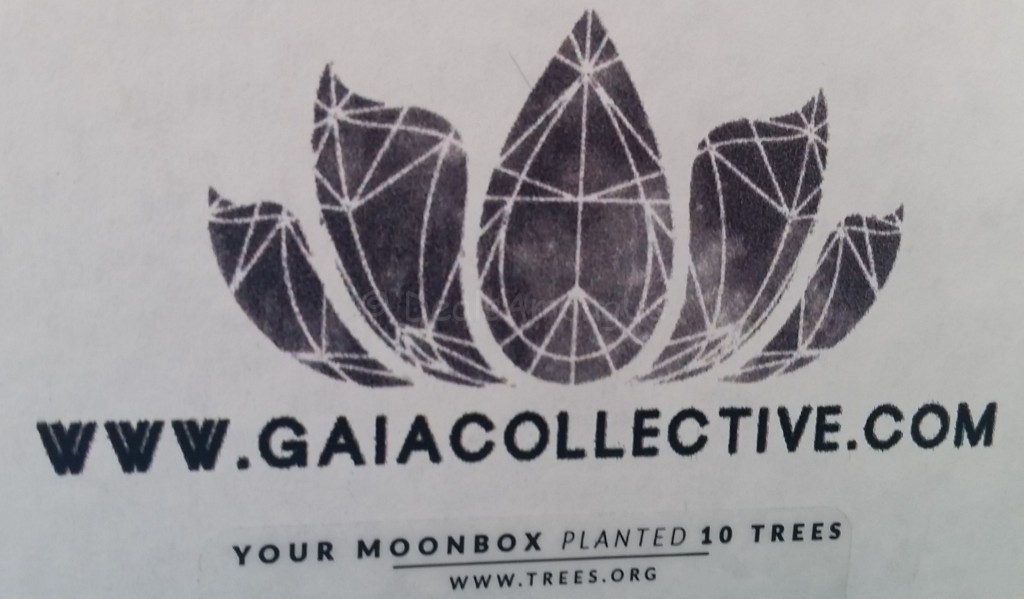 GIVEAWAY: Gaia Collective is offering 1 free Moonbox to my readers! I will be randomly choosing 1 person on April 11th (4/11/2016) to receive one month of the Gaia Collective Moonbox. To enter complete the entries below! Open to residents in the US only. Winner will be notified by DealsAmongUs by email and prize will be fulfilled by Gaia Collective! Remember you have 48 hours to claim prize, or I will choose another winner. GOOD LUCK!!!