Funky Chunky: Funky Chunky Cafe Review + Giveaway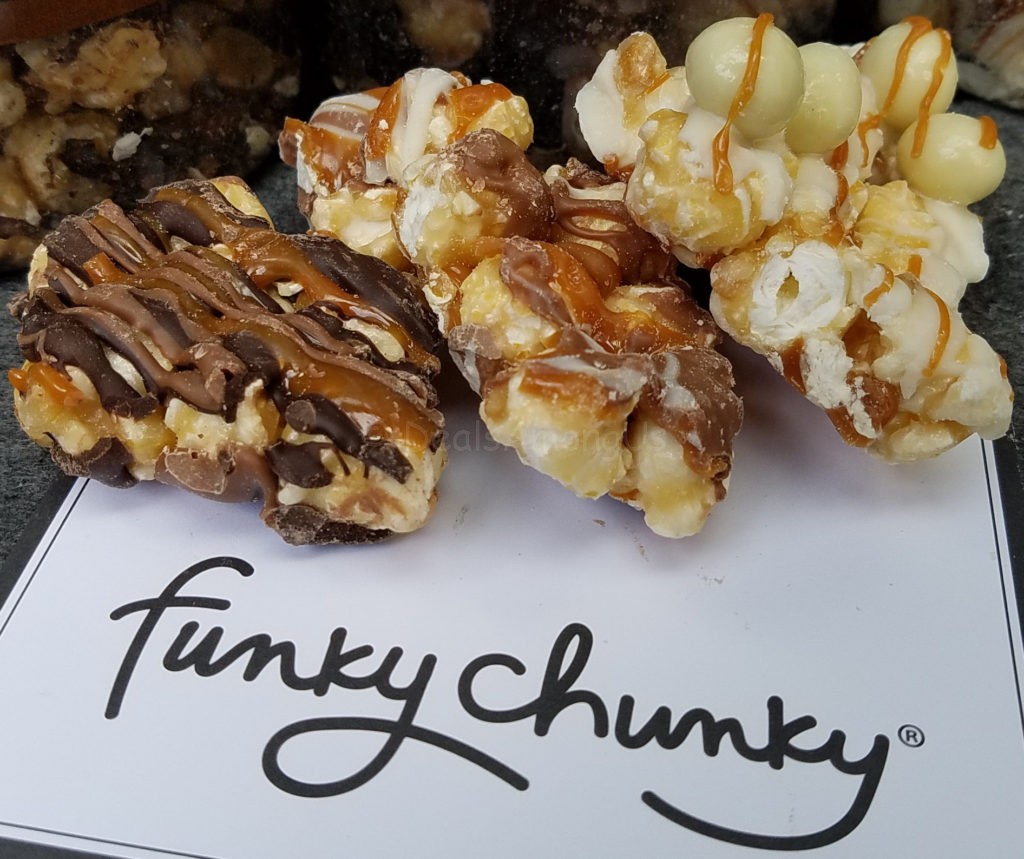 When I was young one of my favorite things to do was hang around in coffee shops. My friends would come in and out, and I could be as social or anti-social as I chose. I loved the treats I could find in coffee shops and would always make a purchase to accompany my coffee treat
When I saw that popcorn maker Funky Chunky had released a line of flavors inspired by local coffee shops, I was not only intrigued, but curious since I was a coffee shop gal growing up.

The products featured in this post were provided to me free of charge courtesy of Funky Chunky. This post may have affiliate links but this in no way will influence the review to follow and all opinions are my own.
I received an assortment of Funky Chunky Cafe flavors including –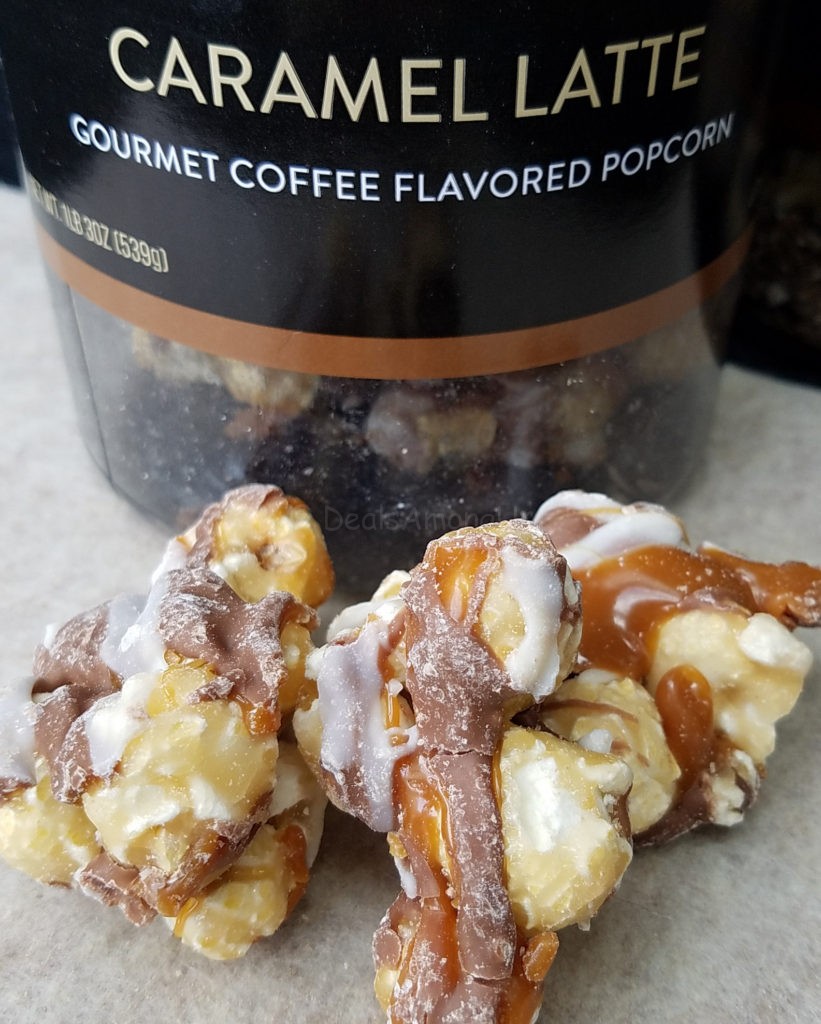 Caramel Latte – The base is a buttery non-GMO popcorn with add layers of caramel latte white chocolate drizzle, milk chocolate drizzle, chewy caramel, and dark chocolate covered espresso beans.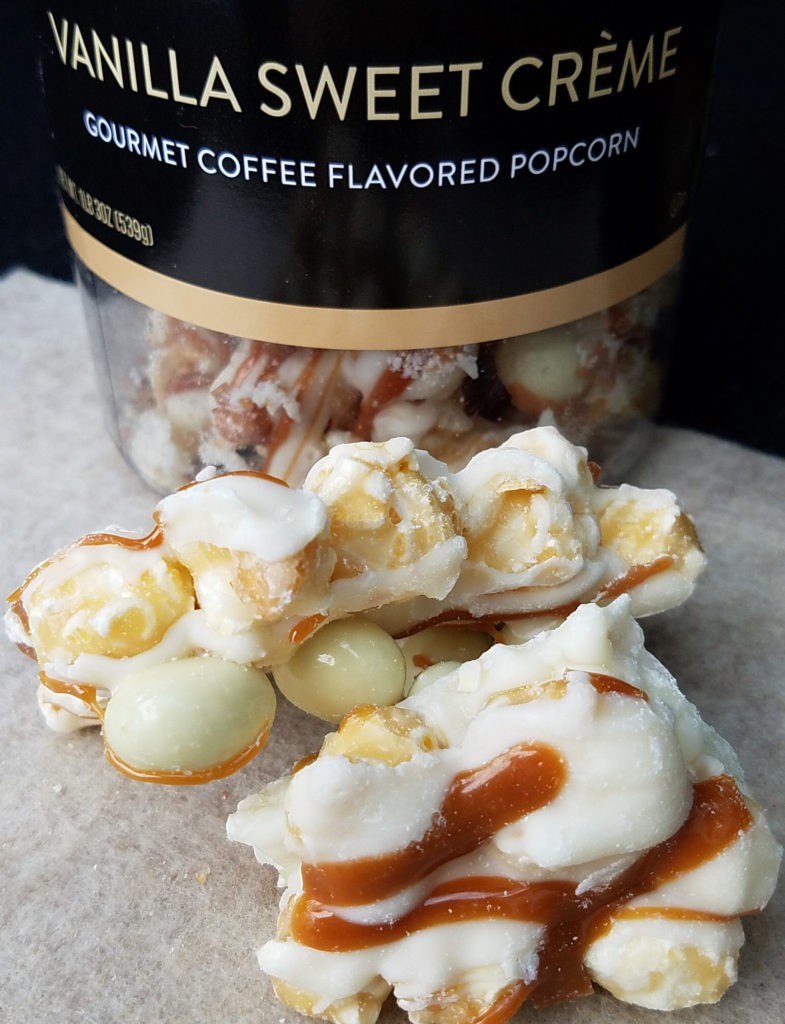 Vanilla Sweet Crème – Sharing many of the same qualities as the Caramel Latte, it differs with the addition of vanilla sweet crème white chocolate, chewy caramel and white chocolate covered espresso beans. If you love that white chocolate sweetness, you will love this flavor.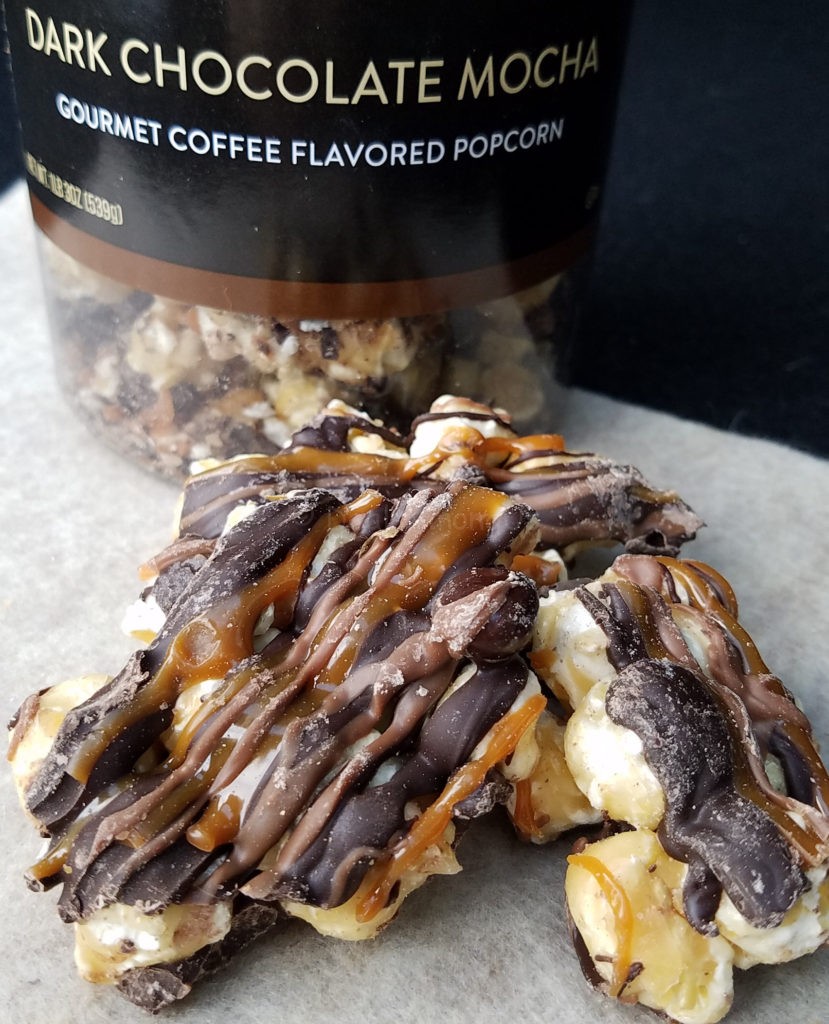 Dark Chocolate Mocha  – The first thing you notice is the dark chocolate mocha drizzle, followed by a milk chocolate drizzle, the inclusion of chewy caramel and dark chocolate covered espresso beans make this a wonderful treat!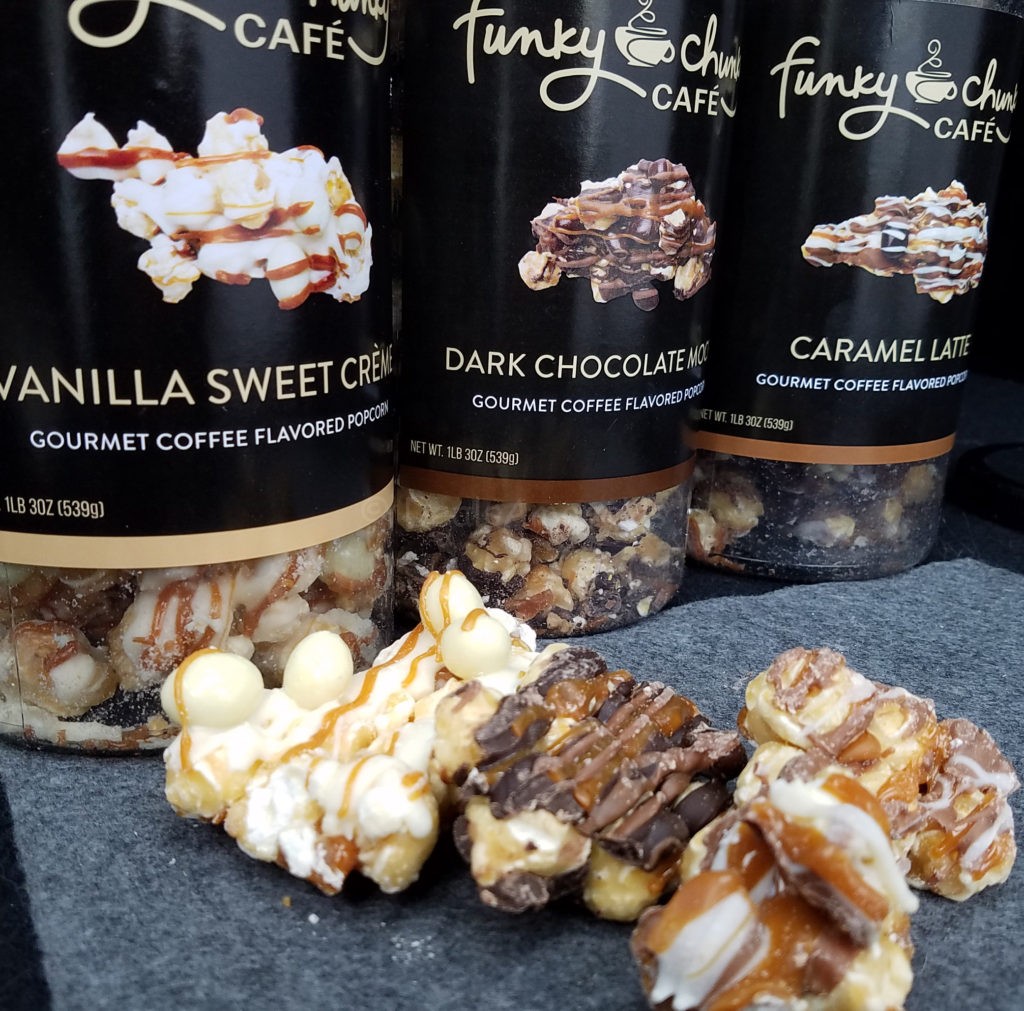 Each of these flavors are inspired by local coffee shops are specialty flavors. These are chewier than other popcorns, but that is largely due to the caramel. Of all the flavors I was most taken with the Dark Chocolate Mocha, while my husband like the Vanilla Sweet Creme.
These would be really nice, albeit sweet additions with your morning coffee or tea, while providing you a nice jolt of sweetness. Get yourself some Funky Chunky!
*************************************************
Click here to learn more about Funky Chunky
You can find Funky Chunky on Facebook, Pinterest, Twitter and Instagram
To purchase Funky Chunky on Amazon
GIVEAWAY: Funky Chunky is giving one canister of Sea Salt Caramel Popcorn to one lucky reader! (1) lucky winner will be selected at random to win (1) 19 oz (1 lb/3 oz) canister of Sea Salt Caramel Popcorn – This is a $23.50 value! I will be randomly choosing 1 person on June 7th (6/7/2017) to receive this salty and sweet treat! Open to residents in the US only. To enter complete the entries below! Winner will be notified by DealsAmongUs by email and prize will be fulfilled by Funky Chunky. Remember you have 48 hours to claim prize, or I will choose another winner. GOOD LUCK!!!
Save
Save