Fill Your Basket with Oogies Popcorn Giveaway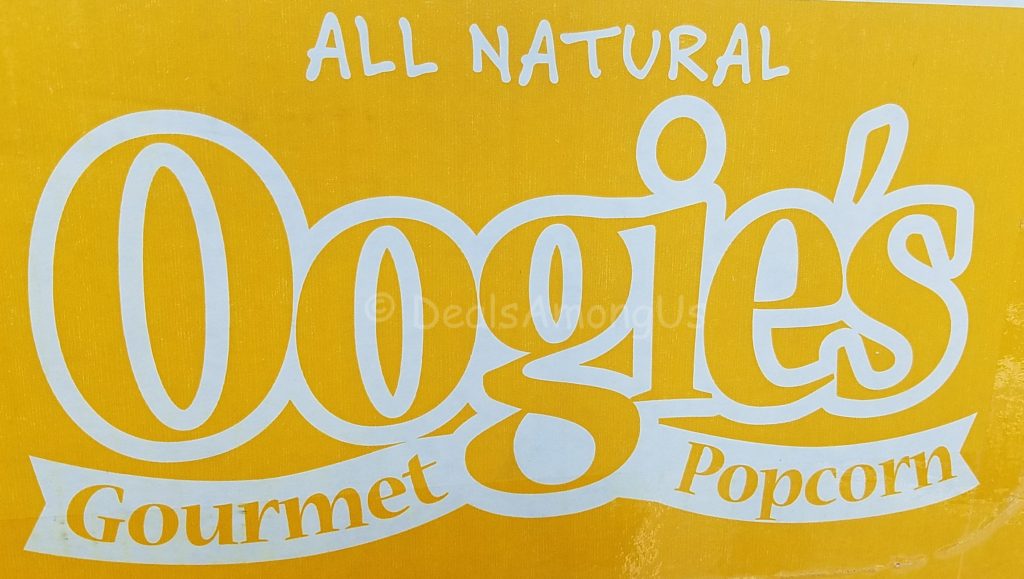 One of my favorite things about the upcoming Spring was the arrival of a basket of treats. My favorite was chocolate bunnies, but as i have gotten older I appreciate more savory snacks and less sweet. A perfect addition to baskets this Spring is Oogie's Snacks Popcorn Snack Packs! 
The products featured in this post were provided to me free of charge courtesy of Oogie's Gourmet Popcorn. This post may have affiliate links but this in no way will influence the review to follow and all opinions are my own.
One winner will receive an assortment of popcorn snack pack from Oogie's Snacks in the following flavors –
Original Kettlecorn: A kettle corn with a mix of sweet and crunchy it will satisfy any sweet tooth.
Wisconsin White Cheddar – The finest cheese Wisconsin has to offer the White Cheddar has a strong, slightly tangy flavor with a smooth finish.
Spicy Nacho Cheddar: This is a spicy version of the cheddar popcorn.
Movie Lover's Butter – This immediately reminded me of movie theater popcorn and was just as good as you would imagine it to be.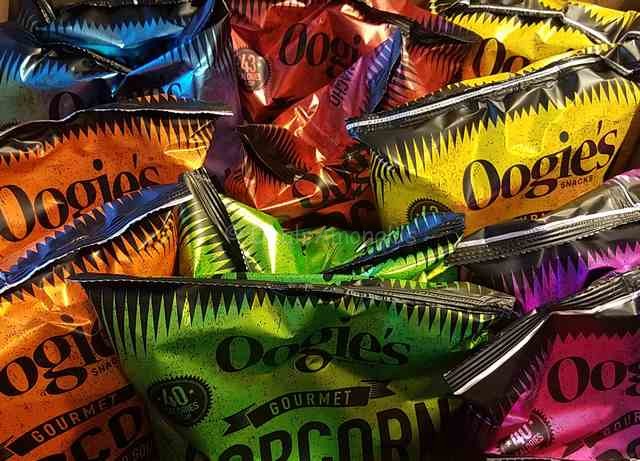 The legend of "Oogie" lives on, from the time he was a rock star in the 60's and 70's before disappearing from the scene. He now lives a quiet life in the mountains of Colorado and is reappearing to the world through his popcorn. Oogie believes that only the finest all-natural ingredients are used on this proprietary popped corn.
Each individual batch of popcorn has no artificial flavors or colors. The proprietary exclusive non-GMO popped corn is the foundation for a bag of Oogie's. Also each batch is kettle popped in 100% percent corn oil for a healthier treat that has no cholesterol, no trans-fat and is gluten-free.
If you want a different flavor for your movie nights – get a bag of Oogie's Snacks!
*************************************************
Click here to learn more about Oogie's Snacks
You can find Oogie's Snacks on Facebook, Pinterest, Twitter and Instagram
To purchase Oogie's Snack on Amazon
**************************************************
GIVEAWAY: Oogie's Gourmet Popcorn is giving a Oogie's Snack Pack to one lucky reader for their basket filling! (1) lucky winner will be selected at random to win the following Oogie's Snacks flavors that will include the following flavors of popcorn (1.0 oz size) – Wisconsin White Cheddar, Movie Time Butter, Original Kettlecorn, and Spicy Nacho Cheddar! I will be randomly choosing 1 person on March 21st  (3/21/2018) to receive this snack bag assortment! Open to residents in the US only. To enter complete the entries below! Winner will be notified by DealsAmongUs by email and prize will be fulfilled by Oogie's Gourmet Popcorn. Remember you have 48 hours to claim prize, or I will choose another winner. GOOD LUCK!!!