The Latest Finish – Titanic – Diamond Painting
This post may have affiliate links but this in no way will influence the post to follow and all opinions are my own.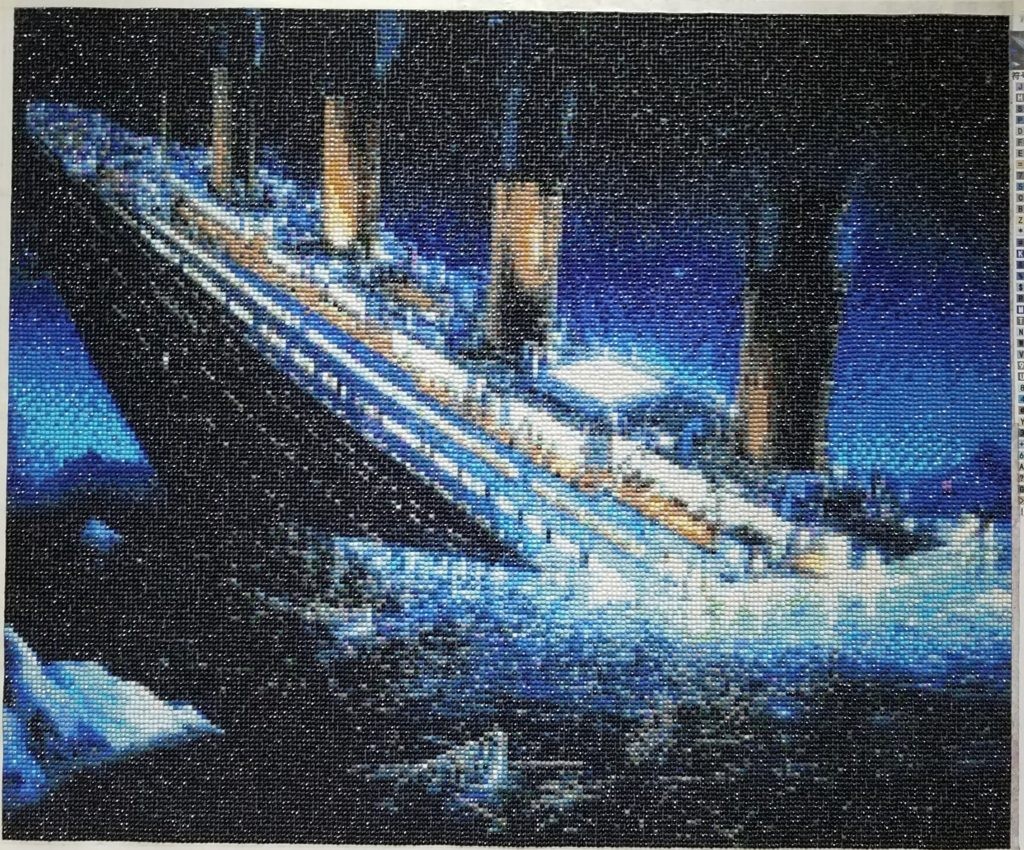 Ever since the movie Titanic came out I have been fascinated by the lore and history of this mighty "unsinkable" ship. When I saw this Titanic Diamond Painting I knew I had to create it.
This past week I decided to take the couple hours left and complete this project and I am so glad I did. This is a big diamond painting measuring in at a large 50 by 60 cm. The plan is to find a suitable frame and put where I watch movies, and read.
Now, as always, what color frame should I use?
********************************************
Never heard of Diamond Painting? See my 411 post
******************************************
To purchase Diamond Facet Art on Amazon
******************************
Questions?? Email me at "jennifer at dealsamongus dot com" and I will respond promptly
Save