The Latest Finish – Pink Dress Girl  – Diamond Painting
This post may have affiliate links but this in no way will influence the post to follow and all opinions are my own.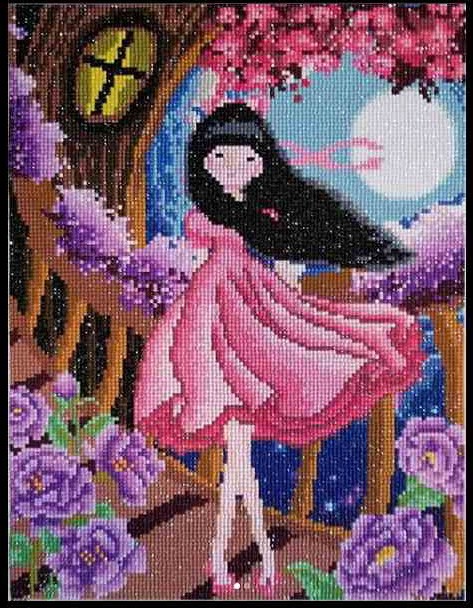 There was something childlike when I saw this, that i knew it would go well in a guest room. When I saw this Girl in the Pink Dress and the pink in the dress I had to complete her. I had started this a couple months ago and just picked her up this weekend for the finish. This  measures a nice 16 by 20, with little extra for matting.
********************************************
Never heard of Diamond Painting? See my 411 post
******************************************
To purchase Diamond Facet Art on Amazon
******************************
Questions?? Email me at "jennifer at dealsamongus dot com" and I will respond promptly
Save