The Latest Finish – Colorful Owl  – Diamond Painting
This post may have affiliate links but this in no way will influence the post to follow and all opinions are my own.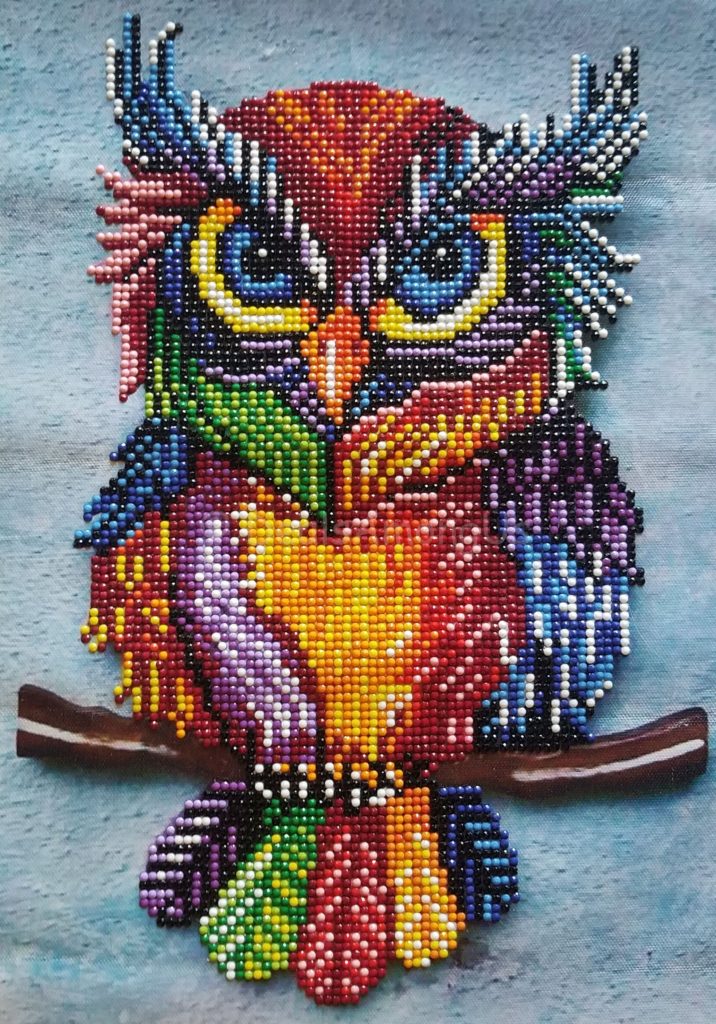 I have always been attracted to color and so when I saw this Colorful Owl and his myriad of colors, I knew I had to complete him. I had started this a couple months ago and just picked him up this weekend for the finish. While it was simpler than many of my other diamond painting undertakings, it was a nice to be done so quick. This is smaller and measures a nice 8 by 10, with some room in the blue for framing and matting.
********************************************
Never heard of Diamond Painting? See my 411 post
******************************************
To purchase Diamond Facet Art on Amazon
******************************
Questions?? Email me at "jennifer at dealsamongus dot com" and I will respond promptly
Save