The Latest Finish – Chipmunks Eating Corn – Diamond Painting
This post may have affiliate links but this in no way will influence the post to follow and all opinions are my own.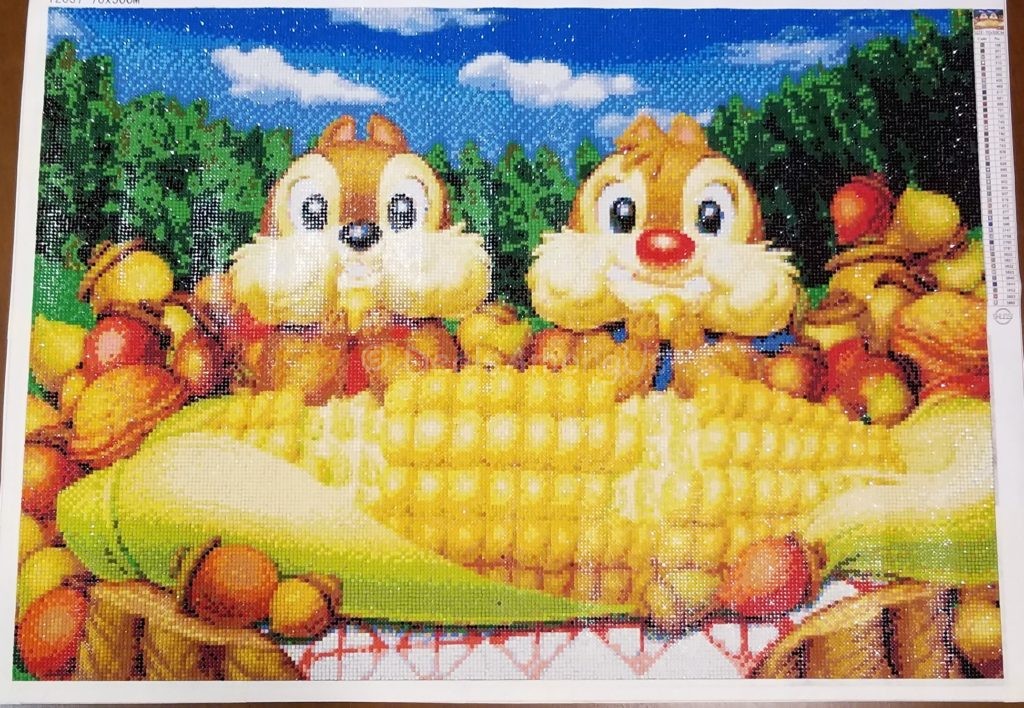 When I saw these Chipmunks Eating Corn I immediately thought it would be so cute in a dining area, or kitchen. I will say that the level of detail on the corn completely surprised me. This has 44 colors, and over 46,400 beads, making this very detailed. This  measures 27 inches x 19 inches (or 70cm x 50cm) and is the perfect size with the detail included.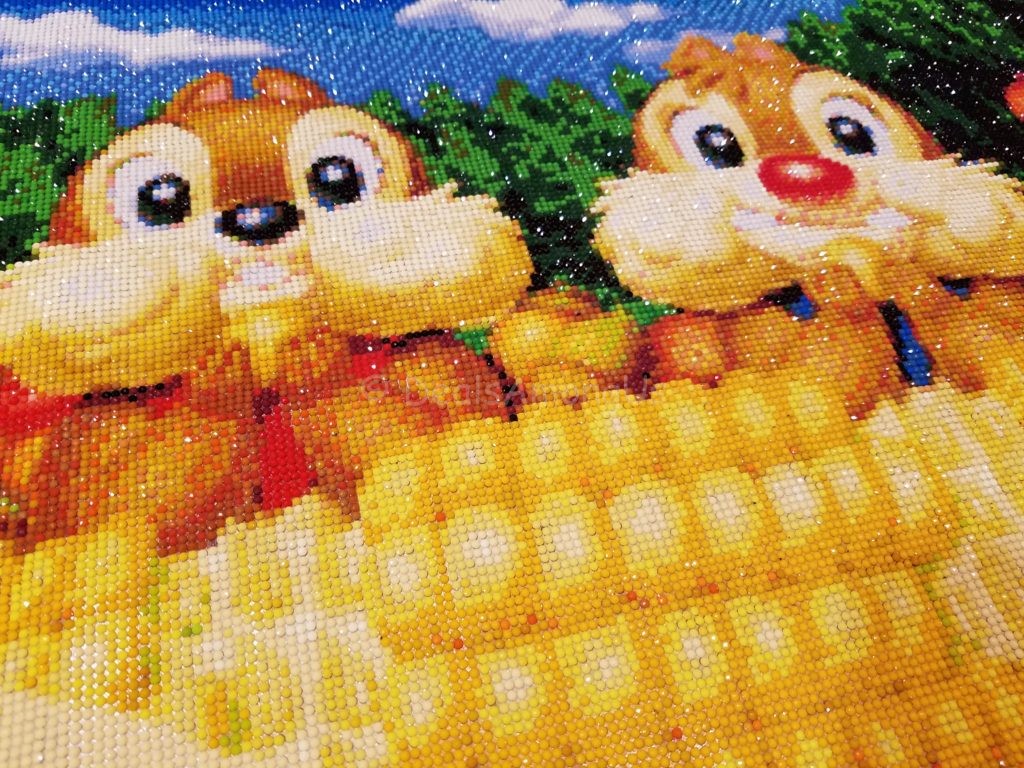 The colors and the detail reminds me of summer corn, and this was just a lot of fun to work on. I started it November 23rd, and worked on it through the Thanksgiving weekend, then I worked on it a bit less while i focused on other projects, but began this past week, and managed to finish it one month from when I started it making the completion date 12/23/2018.
Now what color frame should I use?
********************************************
Never heard of Diamond Painting? See my 411 post
******************************************
To purchase Diamond Facet Art on Amazon
******************************
Questions?? Email me at "jennifer at dealsamongus dot com" and I will respond promptly
Save