ColorGrande – DIY Fabric Design Kit  Review + Giveaway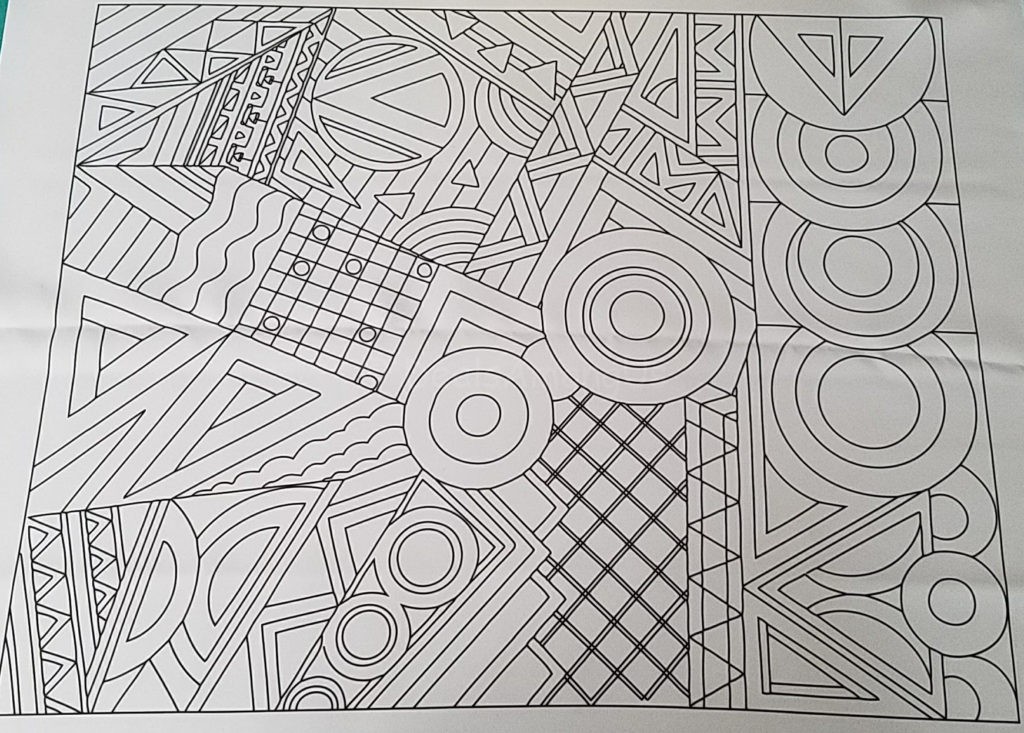 It was always a dream of mine to have a dedicated craft room when I purchased my home. One part of my dream has come true when we purchased our home, and the second part came true when my husband said that our loft would become my dedicated craft room.
The craft room is about 12 feet by about 10 feet, with a lot of open wall space! Since it is my craft room, I decided to put things on the wall that either inspire me or that I have created. One of my favorite things to do is color, and I have been looking for a larger scale image I can color and then frame and display.
Recently I received a press release about a new product called ColorGrande and is was a DIY Fabric Design Kit.
Let say that the products featured in this post were provided to me free of charge courtesy of Wave Creative Products, Inc., but this in no way will influence the review to follow and all opinions are my own.
The ColorGrande DIY Fabric Design Kit is a comprehensive DIY fabric art decor that you can color. The result is a one-of-a-kind piece of art for your home, office or craft space.
I received the Abstract I to review. This came with the following items: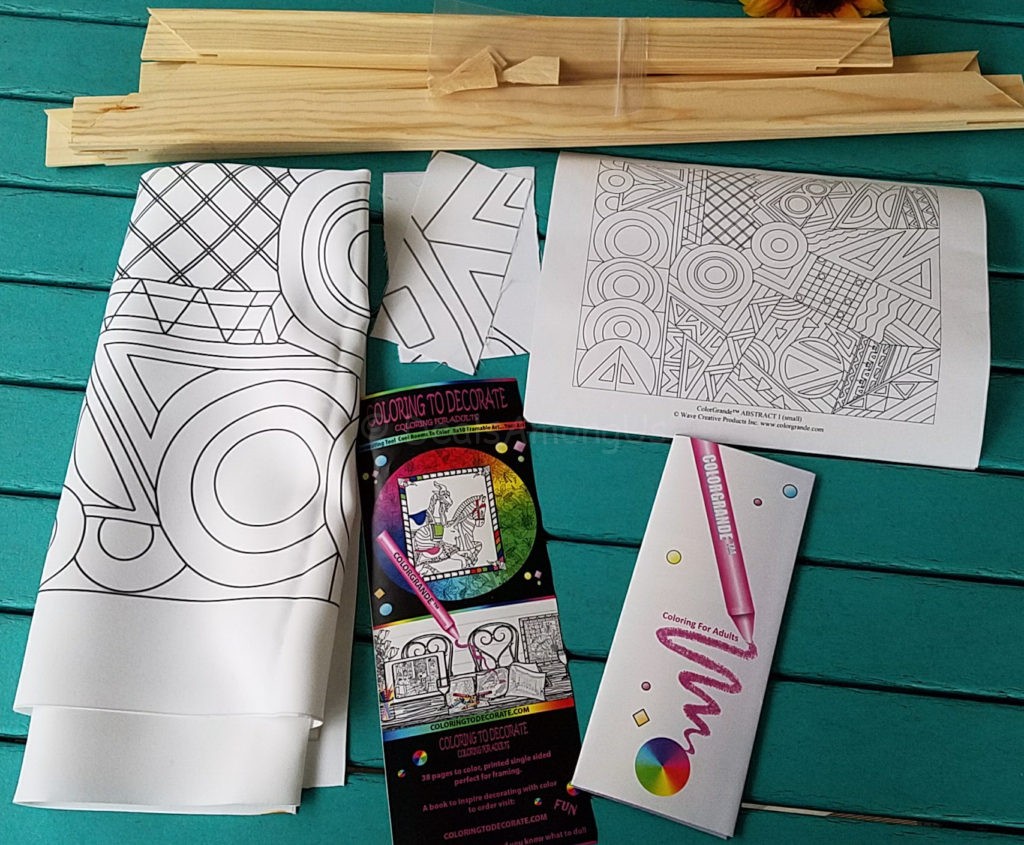 Line art on fabric ( 20 x 25)
Stretcher frames (that can be painted to any color you want!)
Practice sheets
Fabric swatch to practice
Instruction booklet with ideas, and tips.

I was surprised when this arrived in the mail, and it came really well packed and safe. Each item was in a single plastic bag and the fabric to be colored was placed backside out, to keep it clean and scuff free I assume.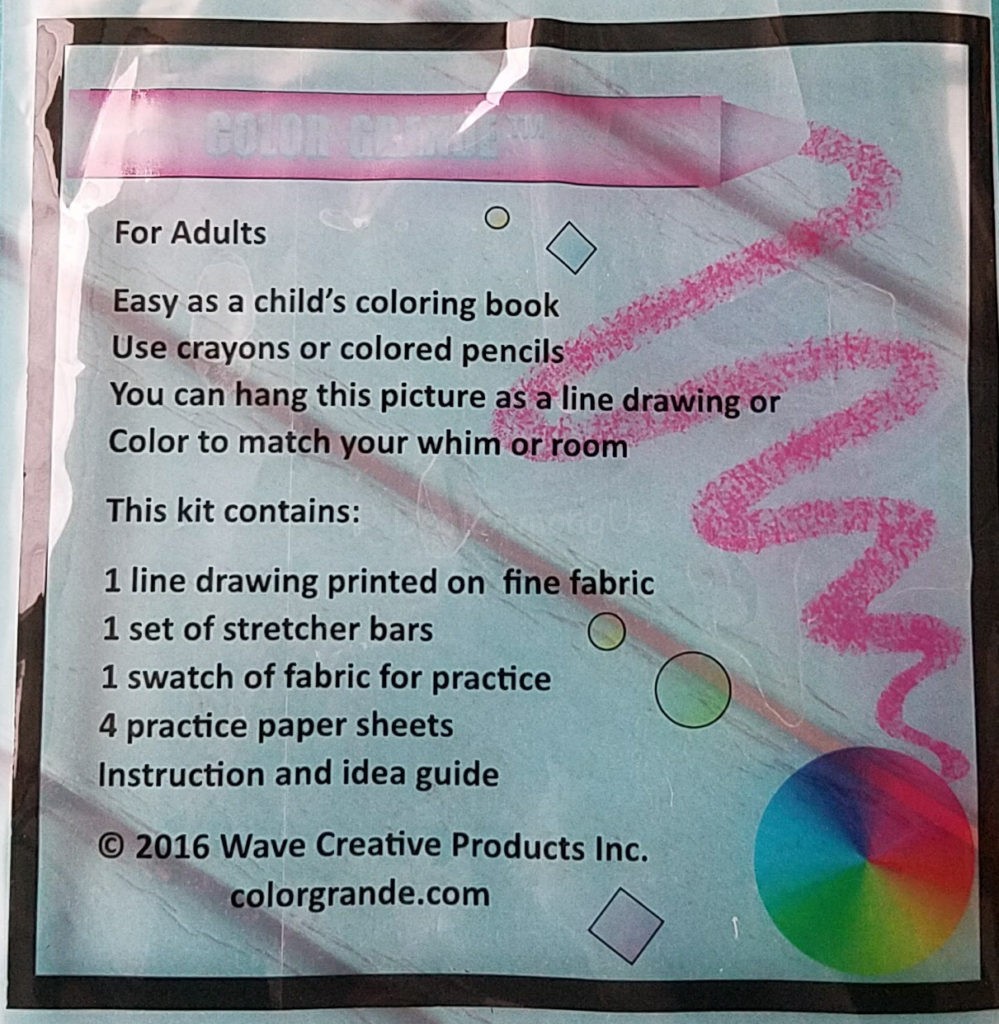 One of my first questions was what coloring implements would work on this fabric, which reminded me of a satin fabric. The recommended coloring implements are either crayons or colored pencils. I was curious how pens would work so I decided to take one of the swatches and test each item I was considering using.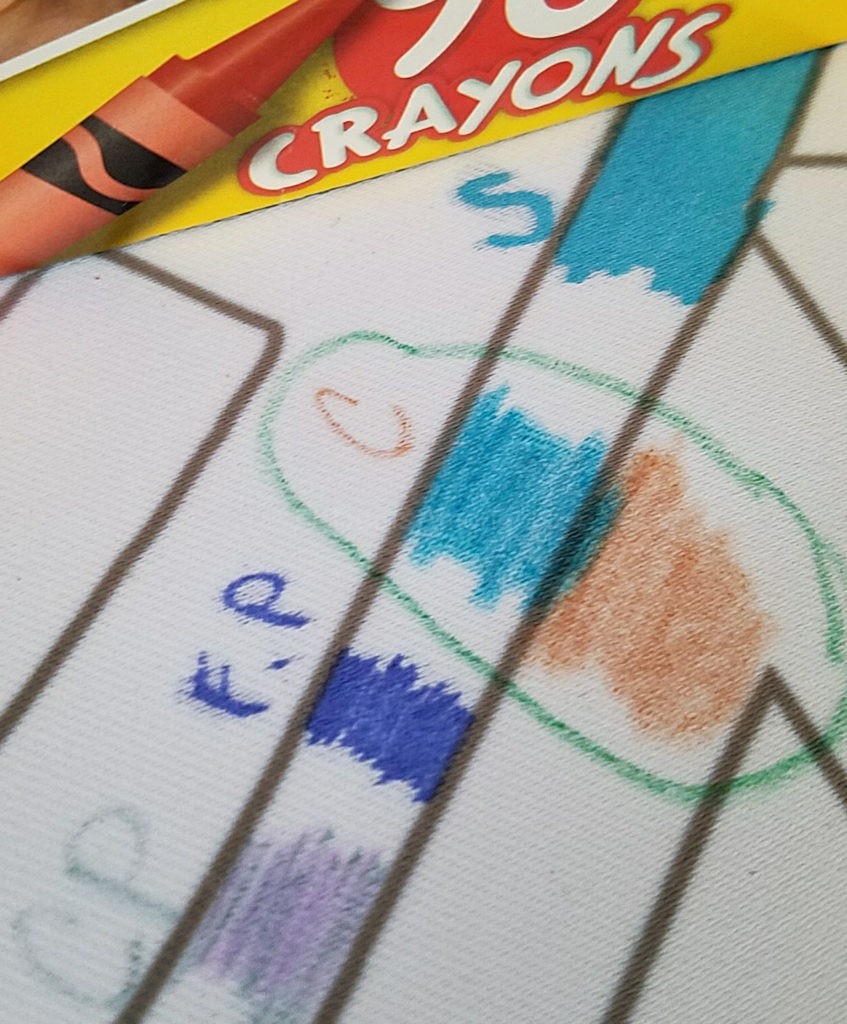 I used a Sharpie, which caused minor lines of bleeding, which for me was intolerable. I also tried fine tip pens, and while the bleeding was minimal I still would not want to see it on the finished piece. I tried the colored pencils, and while there was no bleeding, it was also a lot of effort to get the solid color I wanted. Finally I tried crayon and while it was a little odd to color with crayons on fabric, there was no bleeding and the color, with a second layer, would be solid enough. I would recommend using crayons before and instead of the other mediums.

There is even a place at the top that you can sign your art work! I loved that little personal "artist" touch, and would be great if you gave this as a gift.
I plan to color this in over time, I have not decided the color scheme or design I want. I am leaning towards solid, bright colors. I will be sure to post an update once I start coloring.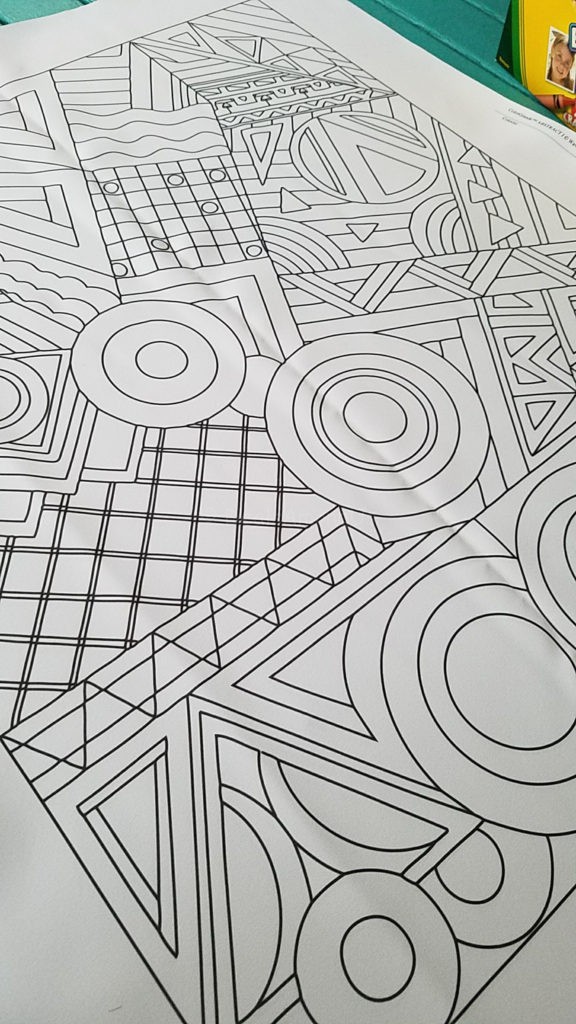 The ColorGrande collection has 17 line drawings that not only vary in size but also in motif. The motifs range from florals, carousel horses, animals, nature, cityscapes, abstract line art and everyday life.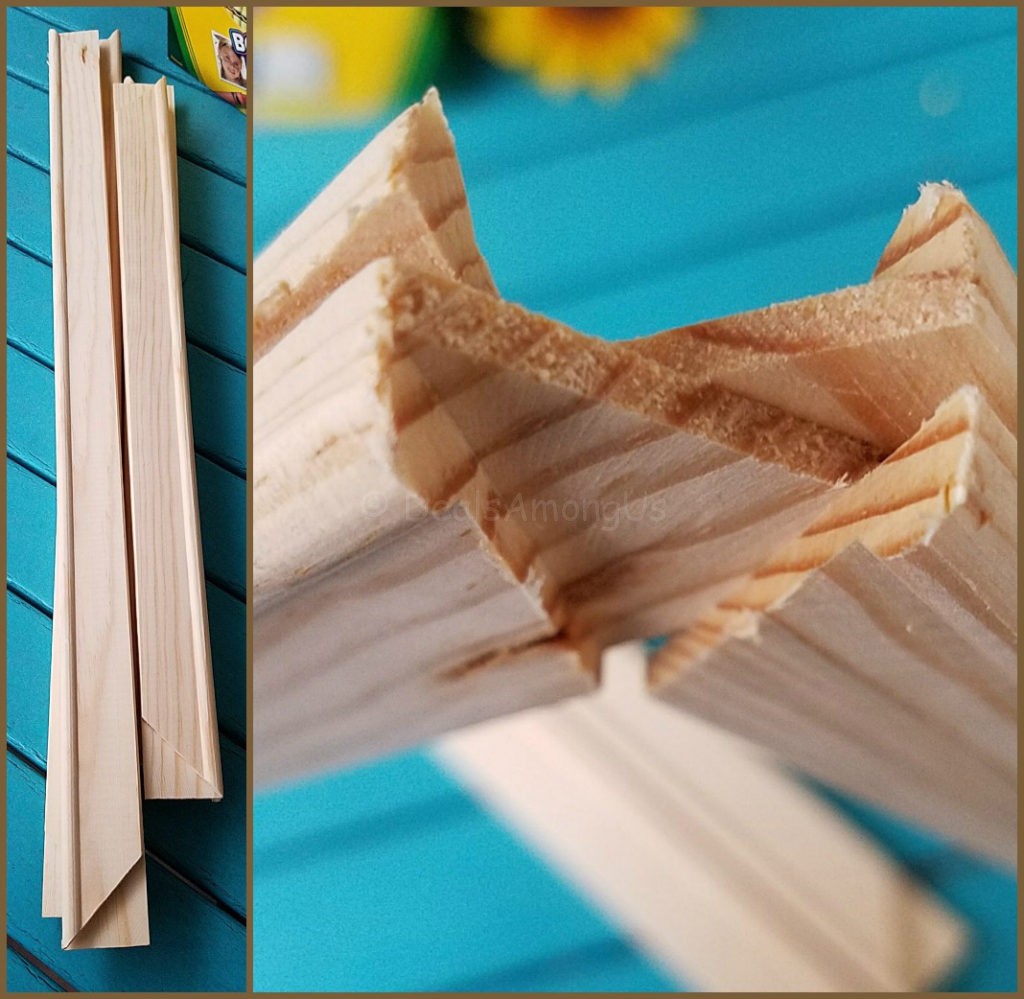 I have to say that this is one of the more creative and unique products that I have received. I was very happy that the frame is a solid wood that can be painted. I know that this will take some time to color, and since it is foldable, I can color at my own pace.
If you want a unique piece of art that you colored, be sure to check out ColorGrande.
**********************************
Like ColorGrande on Facebook
 GIVEAWAY: ColorGrande/Wave Creative is offering a design kit to you – my readers! (1) winner will receive one ColorGrande DIY Fabric Design Kit of sponsors choosing from the list at http://www.colorgrande.com/product_index.asp. This is a $75.00 or more value depending on the Design Kit you are sent!! Open to residents in the US only. I will be randomly choosing 1 person on December 16th (12/16/2016) to receive this uniquely customizable project! *Please note you may not receive this in time for the Christmas holiday* To enter complete the entries below! Winner will be notified by DealsAmongUs by email and prize will be fulfilled by ColorGrande/Wave Creative Products! Remember you have 48 hours to claim prize, or I will choose another winner and GOOD LUCK!!
Win a ColorGrande DIY Fabric Design Kit!
Save
Save
Save
Save
Save
Save
Save