Joining the Evolution of Shaving with the Legacy Shave Kit – A Review & Giveaway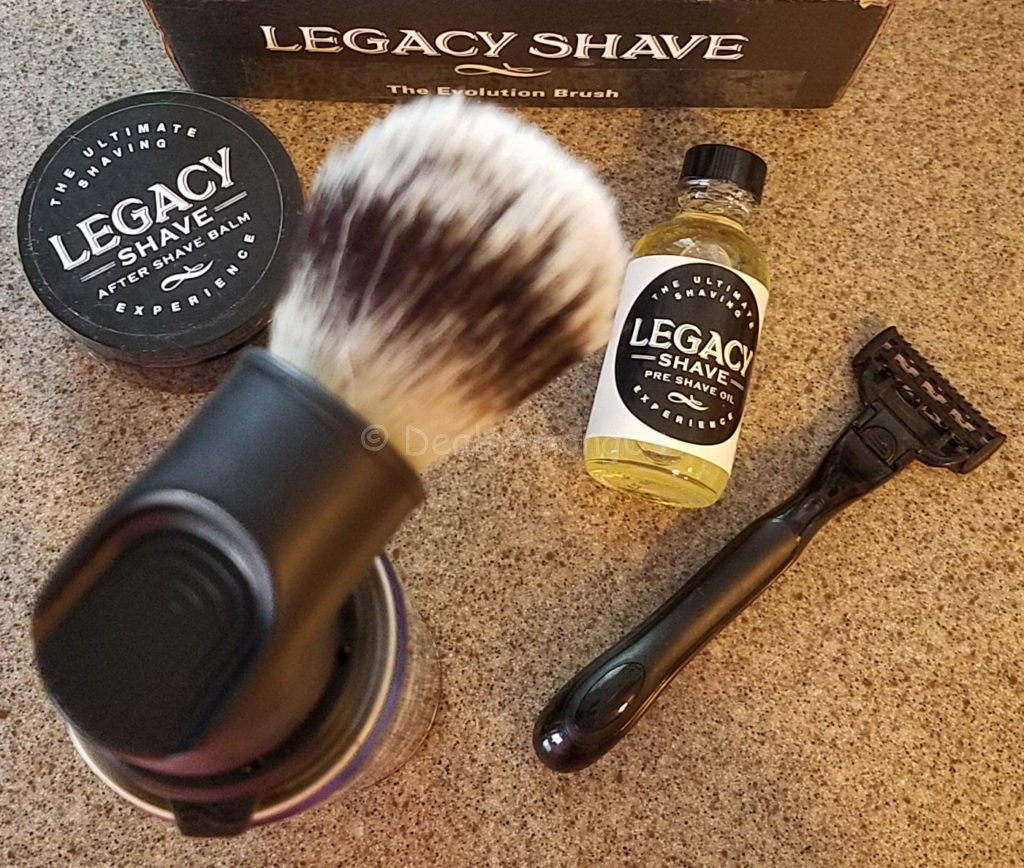 Let's be honest, shopping for men can be difficult. When asked what gifts a man would like, often times you get a grunt or a moan of "I dunno".
This gift giving predicament has been in my life since I was young girl. Each Father's Day I would agonize and search for the perfect gift. I wanted a gift that my father would love, use and appreciate. Once I got older, I thought when I got married these gifts for men would be easier – I was wrong.
I am lucky though, my husband is very flexible and is always willing to try something new. Giving his easy going nature about trying things, even if they are gifts, when I saw that Legacy Shave had a gift set with their Evolution Brush, I knew this would be the gift that he would love, use and appreciate.