"Cats in the Kitchen" –Cat Lady Box – November 2018 – Review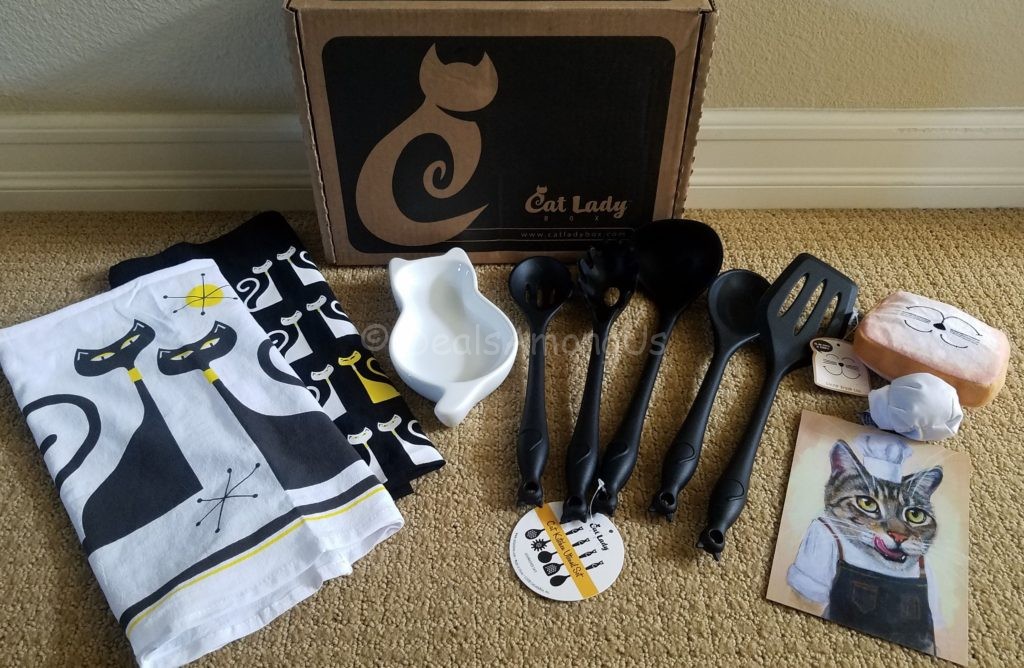 When I received Cat Lady Box this month, all the items were geared for the kitchen and use in the kitchen with a "Cats in the Kitchen" theme that me and the cats loved since we just moved into a new house!
The products featured in this post were provided to me free of charge courtesy of CatLadyBox.com in consideration of a review, but all opinions are my own.

The November 2018 Box is appropriately themed with a "Cats in the Kitchen" box that contained the following items for the kitchen: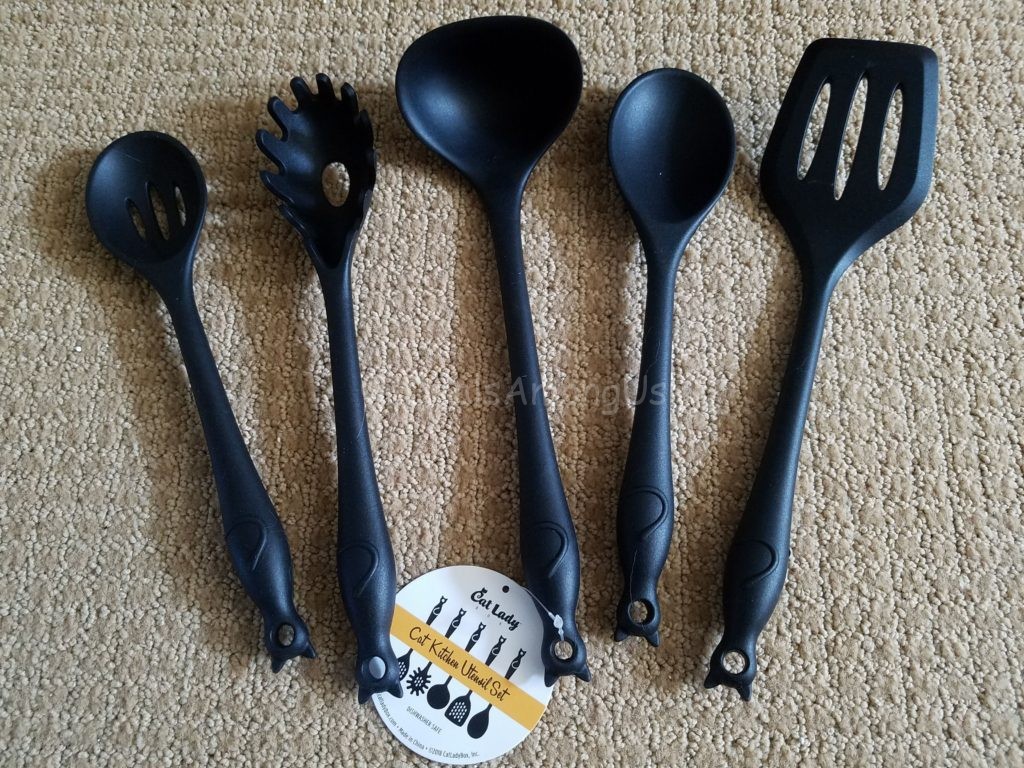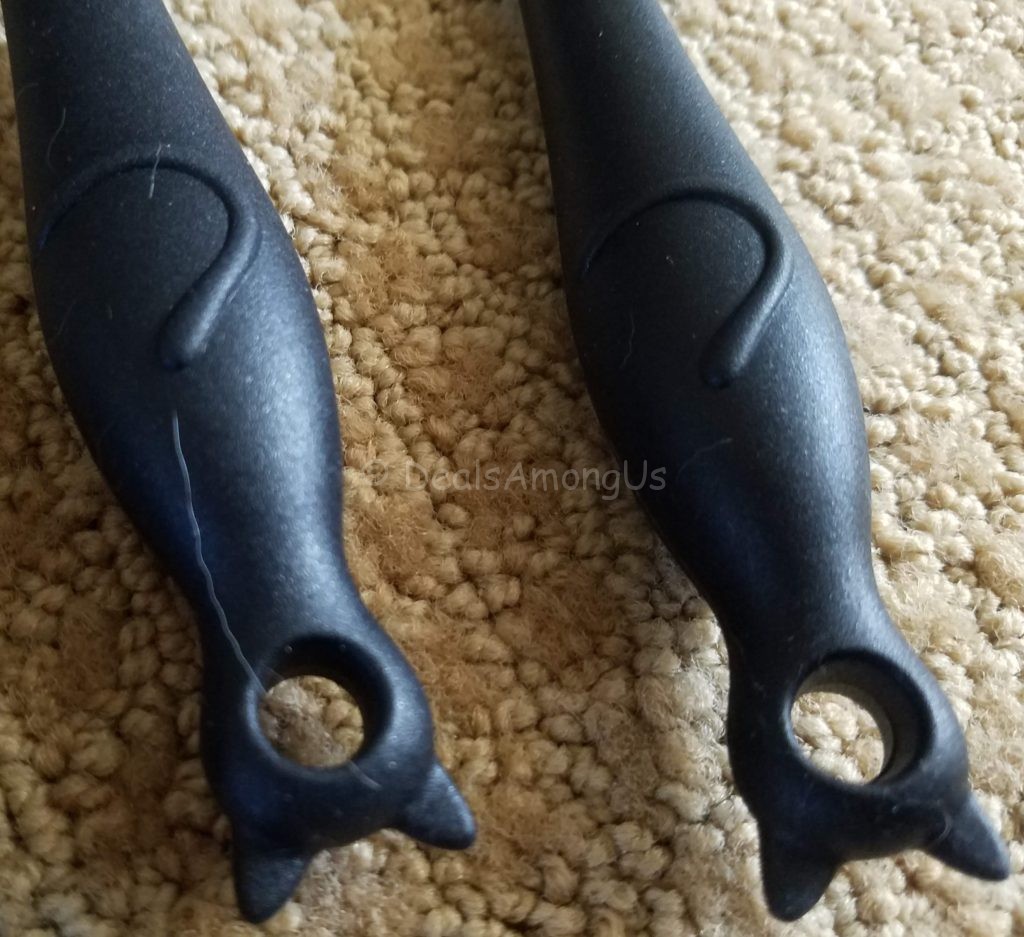 Cat Kitchen Utensils Set – CatLadyBox Exclusive: A couple months ago I discovered silicone utensils and I am a fan! These have a cute cat shape on the ends that make for the perfect addition to a cat lady's kitchen.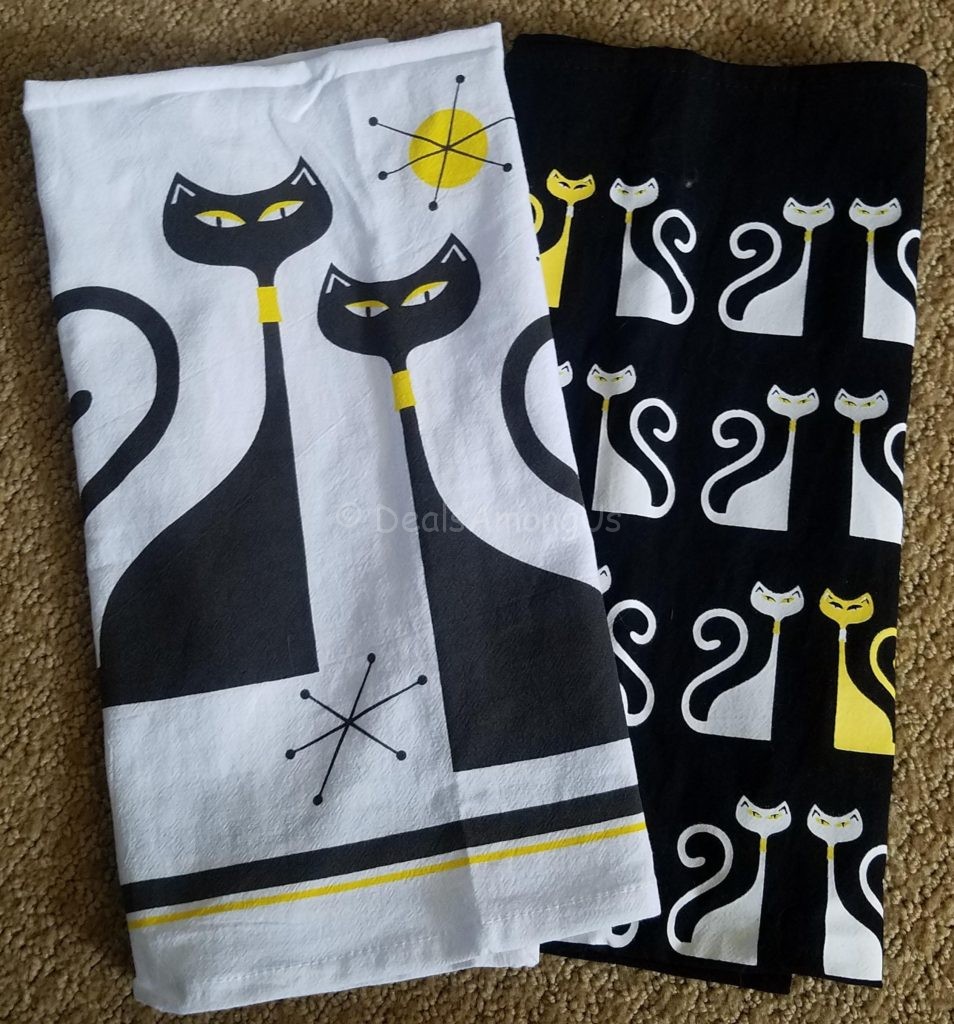 Mod Cats Dish Towel Set – CatLadyBox Exclusive: I love that these match the cat mod wine glasses that I received a couple months ago. These are mid-century inspired tea towels that are going to be used as more decoration than used, but will be perfect in the kitchen.
Cat Spoon Rest – CatLadyBox Exclusive: The current spoon rest I use has no "purrsonality" so this is "purrfect" for the house and kitchen. This is made of a dishwasher-safe ceramic and is white so it matches any kitchen.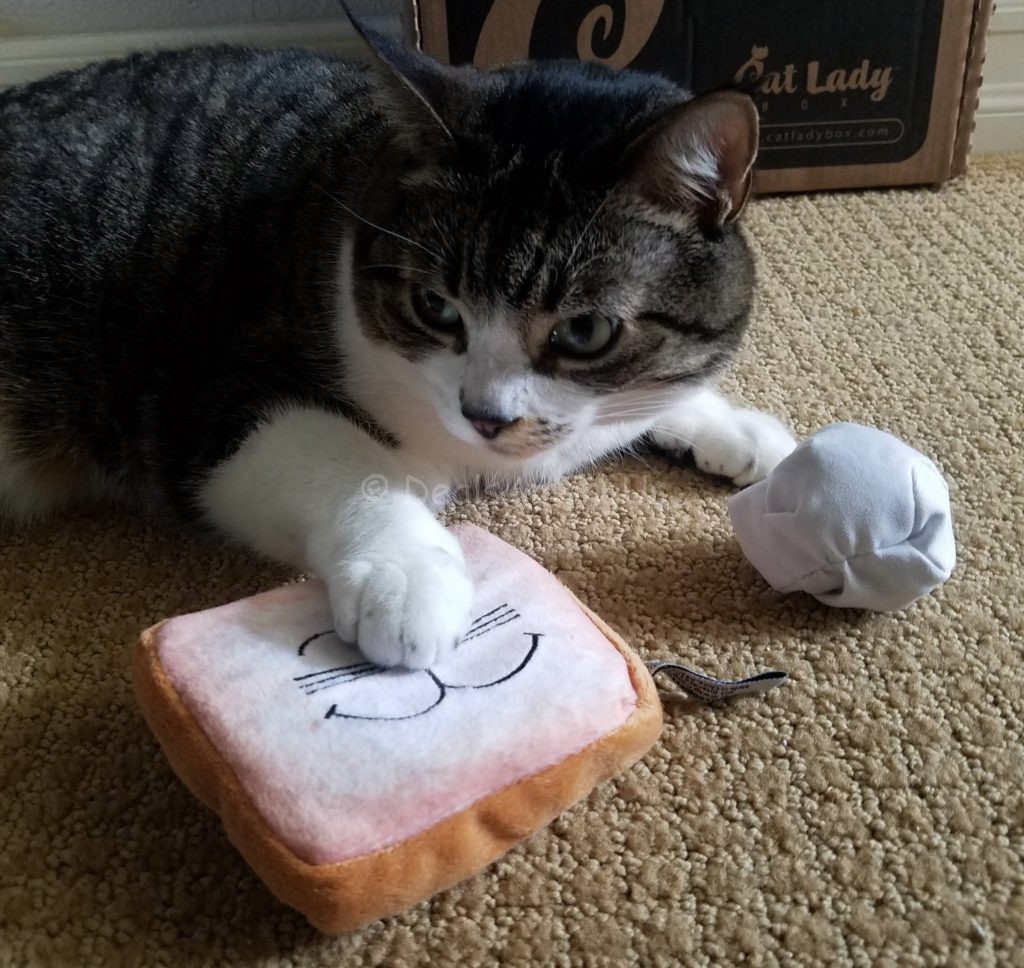 CAT TOYS Chef Hat and Bread Slice Catnip Toy – CatLadyBox Exclusive: Soft, catnip and kitchen themed makes for a perfect cat toy. Maggee loved both of these and, and even Meadow the dog enjoyed it and stole the bread toy.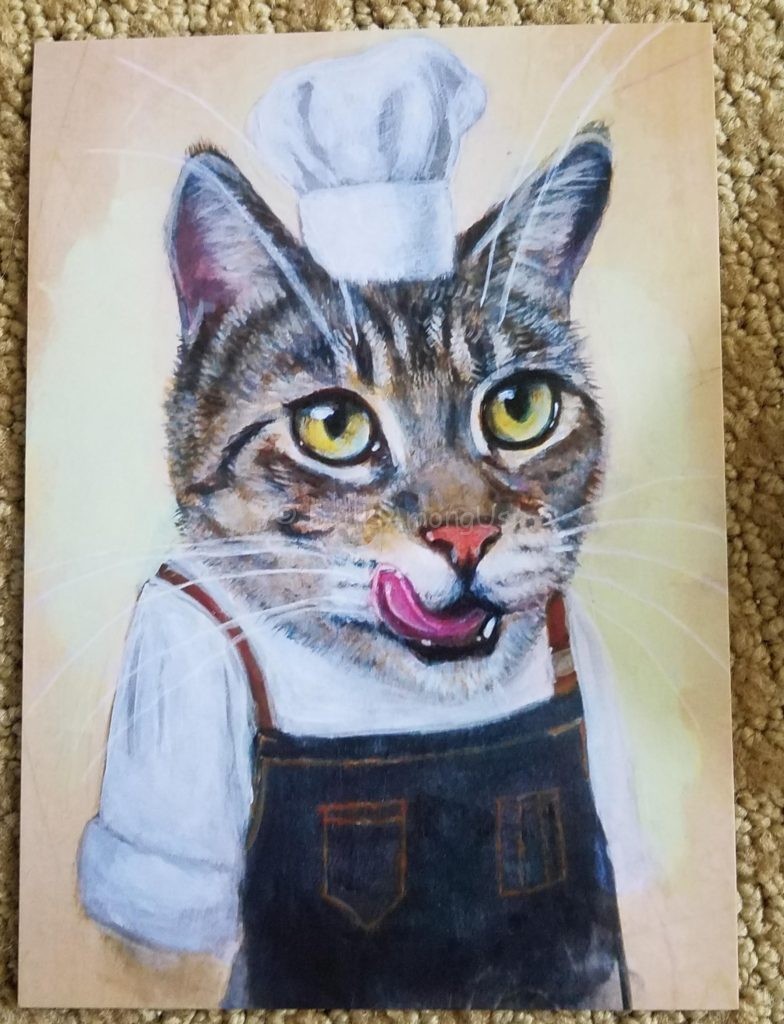 Cat Lady Featured Artist – "Pesto Dreams of Sushi" by Amy Payne: I LOVED this months artist, and this postcard will be hung up in the kitchen and will be added to my Cat Lady Postcard collection!
It is not a secret that I love these boxes and you can often find me wearing items I have gotten in past boxes (the Cat Lady Squad Cat Ears Hoodie). This box features so many Cat Lady Exclusive items that are unavailable otherwise, it makes this box a fun and exclusive adventure each month.
As an added bonus to the cat community each month donations is made to a different cat rescue each month. Cat Lady Box also gives subscribers an opportunity to nominate an organization to be a beneficiary of Cat Lady Boxes generosity.
**********************************************
Monthly subscriptions come in two options: CatLadyBox and Crazy CatLadyBox. For the CatLadyBox comes with 2-3 items for the human and are $34.99 – month to month, $102.99 – 3 month membership, $202.99 – 6 month membership. The second option available is the CrazyCatLady Box which includes the contents of the CatLadyBox and a couple treats for your feline and are $39.99 – one month membership, $115.99 – 3 month membership and $229.99 – 6 month membership.
Shipping is included in the cost each month for United States recipients (Florida residents add sales tax). Currently shipping to United States, Canada and the UK. For Canadians add $8.95 per box for shipping and for United Kingdom residents add $12.95 to the cost of the monthly box.
**********************************************
Click here to see previous reviews
Click here for more information about Cat Lady Box or shop the Cat Lady Box Store!
You can also find Cat Lady Box on Facebook, Twitter, Pinterest and Instagram
**********************************************