Annie B's: Popcorn + Caramel Review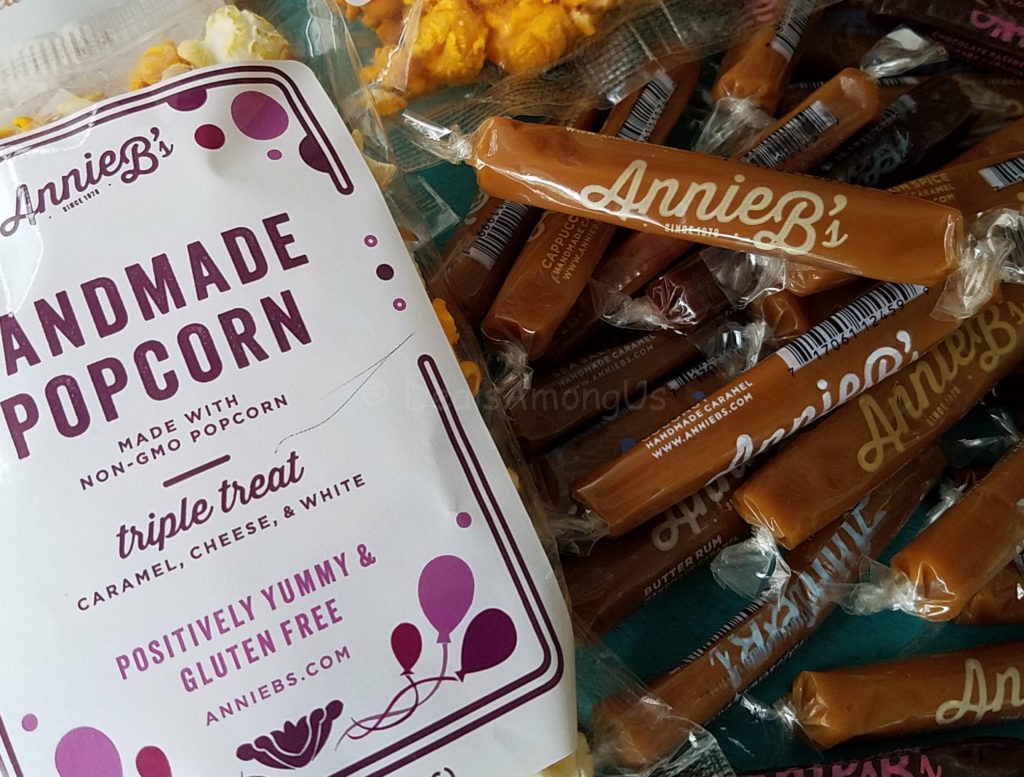 When I think back on my teen years, the one thing I always remember was being limited on food I could eat for 6 years. For those 6 years, I wore braces. The instructions that you are given when you get braces is to not eat anything that could dislodge or get stuck in your teeth.
The thing that I missed the most during that time was caramel and popcorn. Now as an adult with braces no more, I am free to eat what I want without worry of repercussions.
Given that feeling it should be no surprise that when I had the opportunity to review some popcorn and caramel from Annie B's I had very little hesitation.

The products featured in this post were provided to me free of charge courtesy of Annie B's. This post may have affiliate links but this in no way will influence the review to follow and all opinions are my own.
I received an assortment of Annie B's Popcorn and Caramels including the following –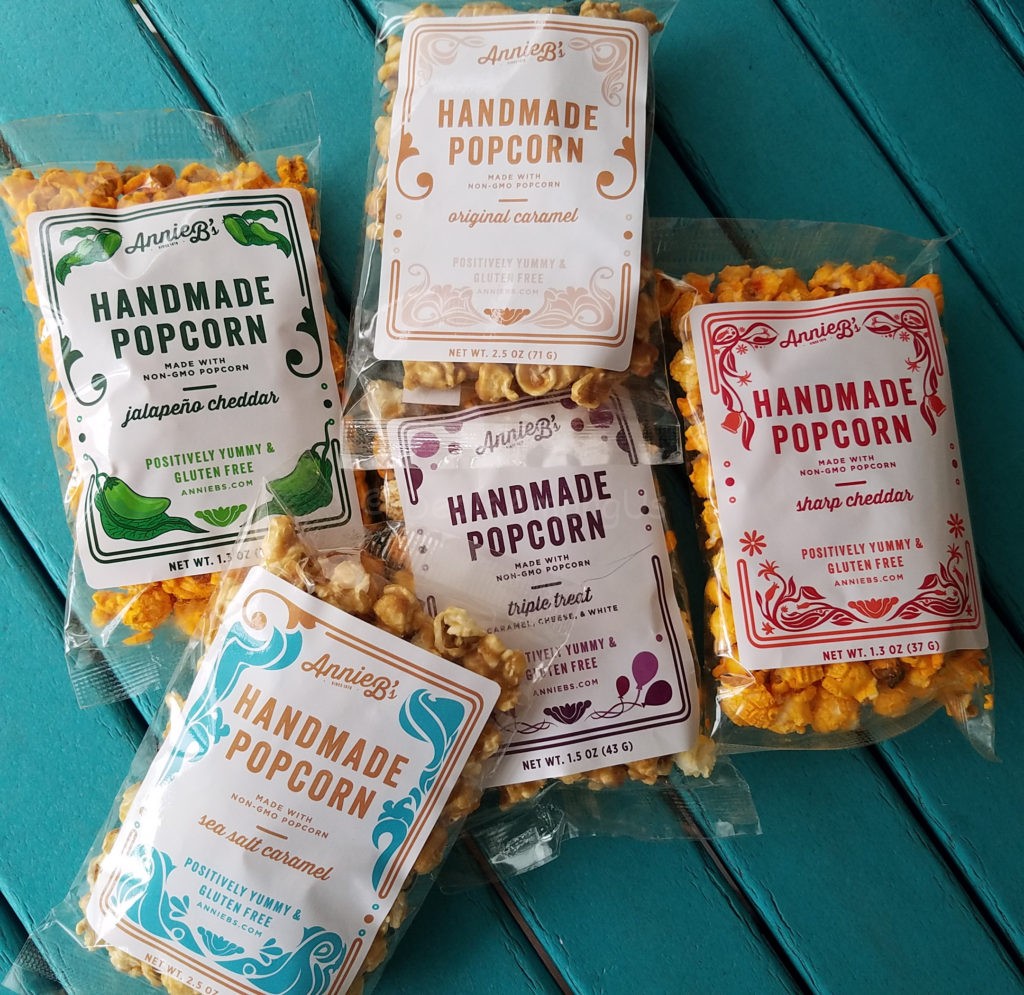 The popcorn came in 5 flavors including Original Caramel, Sea Salt Caramel, Triple Treat (a combination of caramel, cheese and white), Sharp Cheddar and Jalapeño Cheddar. I have always been a fan of cheese on my popcorn and the Sharp Cheddar was so good, I kept hiding it from my husband.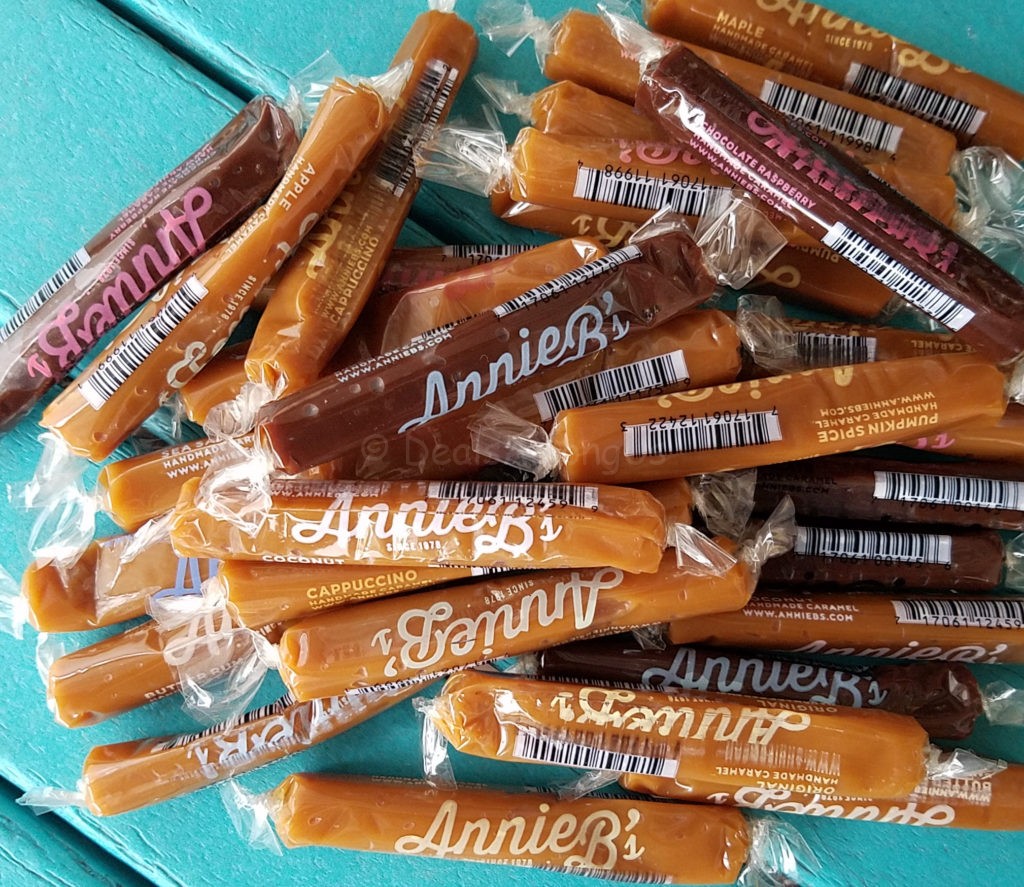 The caramels received were diversified and had many flavors that I had never tried before. There was the Original Caramel flavor that was rich and creamy. The flavors that were new to me were Sea Salt, Apple, Pumpkin Spice, Chocolate Raspberry, Cappuccino, Butter Rum and Maple. Of the flavors I have not tried in the past I loved the maple! The Pumpkin Spice would be great for guests during the holidays.
Each of Annie B's popcorn is gluten-free, made with non-GMO popcorn and is handcrafted in small batches. The caramel is slow-cooked in copper pots, as it has been since 1978. It is handcrafted using natural ingredients including butter, brown sugar and condensed milk. In addition the caramels are mellow and buttery and were named one of Oprah's Favorite Things.
If you want a high quality, handmade popcorn or caramel, then Annie B's is what you have been looking for! Get some for family gatherings, housewarming gifts and even a get well soon gift – the options are endless!
*************************************************
What is your favorite popcorn or caramel flavor? Tell me below!
*************************************************
Click here to learn more about Annie B's Popcorn and Caramels

Save
Save
Save
Save