Dogs Love Bacon and Cheese and a Giveaway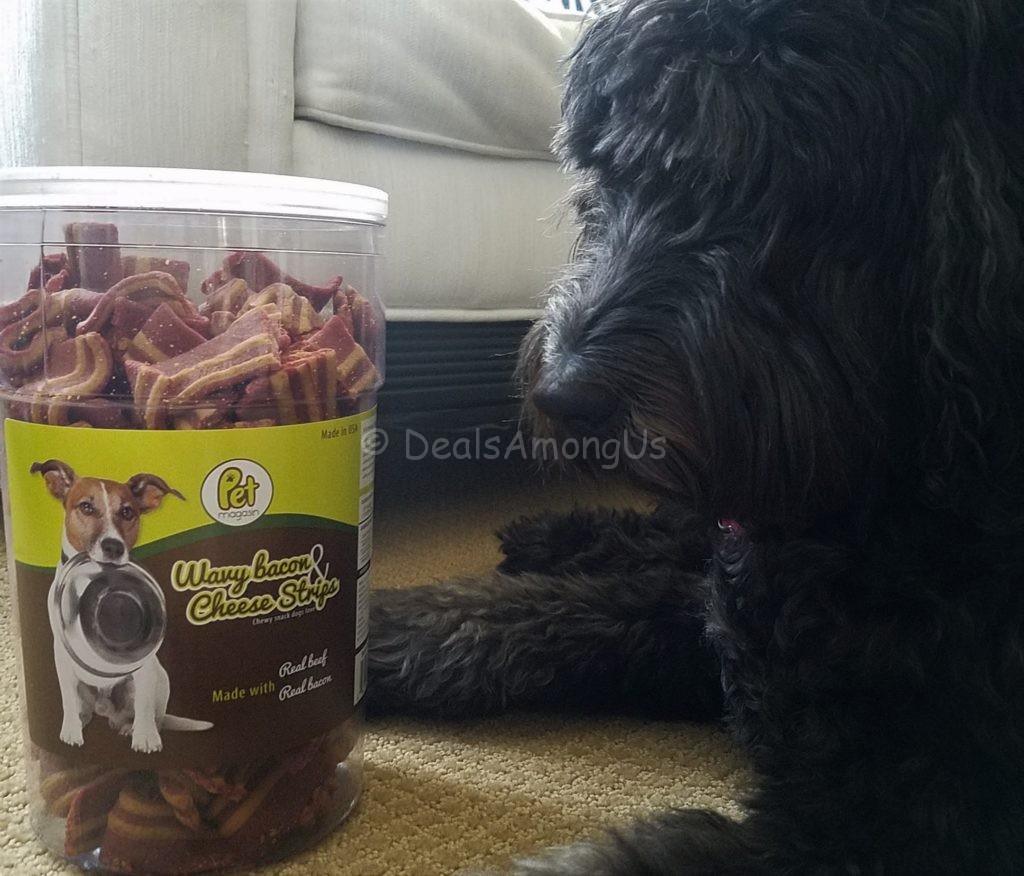 Ever since I took custody of Meadow I have been on a search for treats that she would like that will help me in the training process. While she is adorable, lovable and generally a great dog, she does not listen as well as she could, so we are working on that.
When my father had her he had told me that she is a picky eater, which I have come across at times. During those moments in which she refuses to eat anything, I like to have a couple treats that I know she will eat. When I had the chance to let her try Pet Magasin's Wavy Bacon & Cheese Strips, I was curious if she would like them or not.